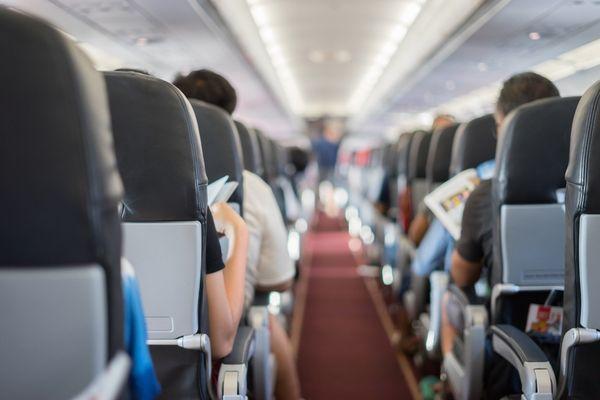 It's hard to top the excitement of planning your first trip with your baby. You'll make beautiful memories and explore a new landscape together. However, traveling with an infant can feel stressful to any parent, especially the first time. Ease the pressure with these tips for planning your first plane trip with your baby.
Book Your Tickets Strategically
As you begin shopping for plane tickets, make sure you understand the airline policies. Some companies require you to pay extra to choose where you sit. Ideally, you or your baby should have a window seat; if you can afford it, book a middle seat as well. This gives both of you enough space to feel comfortable.
When evaluating airlines, verify their baggage and carry-on policies. You'll need to bring your baby's diaper bag (among a million other things), and you don't want surprises at the gate.
Flying Tip
Deciding on the right time is as important as picking the best seats. Before kids, a redeye flight may have been fine. However, juggling a baby and all the chaos of the airport can be overwhelming. Consider your baby's sleep and feeding schedules, plus what works best for you as you decide on the ideal flight. And then there's COVID.
Carefully Pack Your Diaper Bag
Your diaper bag is the place you keep everything you'll need whenever you go out with your infant. As you begin packing, create a list of the ultimate diaper bag essentials with items such as teethers, pacis, diapers, and snacks. You should also have a formula or breast milk bottle packed and ready to go on the morning of the trip.
Ideally, you should keep all this in a changing bag that will fit under the airline seat. This way, you have everything needed to keep your baby comfortable throughout the flight. If your bag is in the overhead container, you'll need to constantly get up to grab it. Here are some of our favorite travel essentials.
Arrive at the Airport Early
Another tip for planning your first plane trip with your baby is to get to the airport at least 90 minutes before boarding—two hours early is ideal. This gives you enough time to make it through TSA, find your boarding area, and grab a snack without running through the airport. Avoid getting there more than two hours early as your baby may get fussy in the new, noisy environment.
Flying Tip
Hold off on checking the stroller until you arrive at your gate. Trying to juggle your baby, diaper bag, and luggage is stressful.
Pay To Pre-Check
Waiting in long TSA lines at the airport can leave you feeling antsy, and your little one may get fussy. Pre-check lines move much faster. The quicker you get through security, the more time you'll have to sit by the boarding area and keep your baby feeling calm. You could also use this spare time to ensure you have snacks, toys, and a bottle at the top of your diaper bag so you can grab it in a pinch. Start your baby's first vacation prepared so you can enjoy every moment.