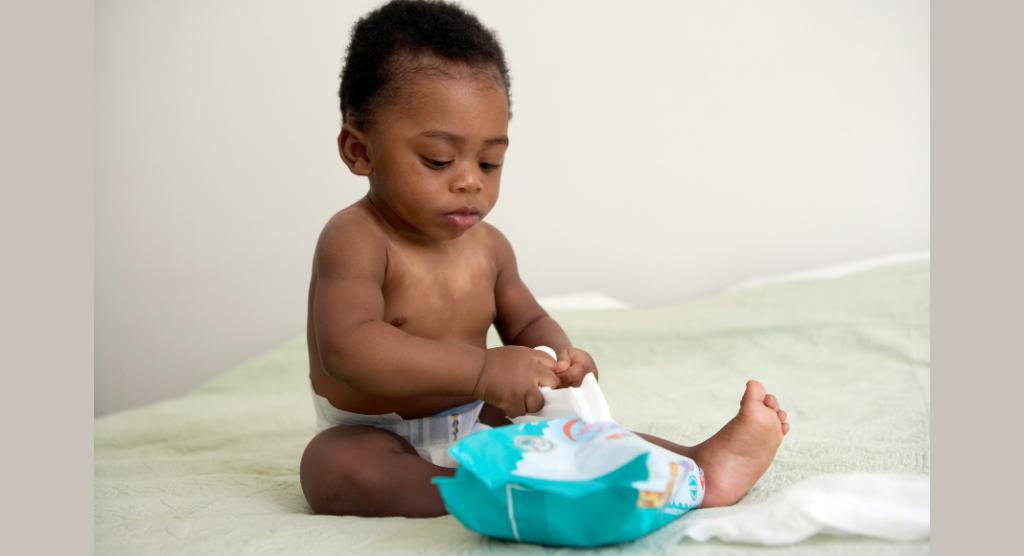 There's a sentence we parents repeat silently to ourselves throughout those extra-challenging parenting moments: "This is only a phase." 
Well, it turns out that same phrase applies to another realm of child-rearing. I'm talking about the Stuff with a capital "S" that comes with the job—all the gear we accumulate as we work to keep our kids fed, clothed, moderately clean and entertained. When it comes to babies, the accessories seem vital; just imagine finding yourself far from home on a stroller walk with a diaper blowout and no wipes, for example.  
But then you blink, and what you were once purchasing in bulk from Costco is no longer needed. Your child has moved on to the next stage, and you're left with a bunch of leftover gear that seems destined for the trash bin. 
Fortunately, many baby items have hidden talents they'd just love to show off. With input from some resourceful mom friends and Google, here are some of my favorites:
---
Desitin
Fun fact: The product, manufactured by Johnson & Johnson, contains the maximum amount of zinc oxide available without a prescription; zinc oxide creates a barrier between the skin and wetness. 
–Treating or preventing razor burn
–Sunscreen alternative (only in a pinch – remember Desitin is a thick, white paste)
–Filling in small holes (from a picture frame, for instance) before repainting a room 
---
Tiny Bottle Brushes
–Cleaning kid or adult sport-top bottles
–Dusting between computer keyboard keys
–Scrubbing/polishing your rings
---
Breast Milk Storage Bags
–Storing portions of pureed food in the freezer or fridge
–On-the-go mini snack packs (the zippered top of the bag keeps things from spilling in your purse!)
---
Baby Wipes
–Gentle makeup remover
–Cleaning shopping cart handles or child-seat baskets before use
–Clearing pet hair from floors or other surfaces
–Removing smudges or bird droppings from car windows
–Getting deodorant streaks off of dark clothes (wipe should be moist) 
---
Aquaphor
–Sunburn relief
–Protective layer for skin when skiing or playing in the snow
–Remedy for chapped lips or overly dry skin just about any time, anywhere
–Preventing chafing during long runs, cycling
---
Nursing Pads
–Menstrual pads when your period arrives unexpectedly
–Makeup and nail polish remover pads
–Lint-free cleaning pads for mirrors and windows
–Nipple covers when wearing a thin shirt without a bra 
---
BONUS NON-BABY ITEM (because it will arrive in your home eventually and your kids will lose interest after a week)
Silly Putty
–Wrap it around your soda or La Croix can to help keep it cold
–Use it to remove hair and lint from clothes
–Open a twist-top bottle without hurting your hands
–Wrap it around a pencil or pen to use as a grip