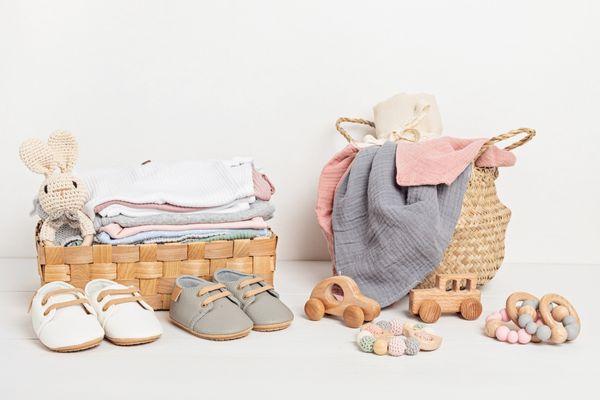 Knowing that your life will completely change can feel overwhelming when you start counting down the days to your newborn's arrival. You devote all your time and energy to ensuring your baby has everything they need to feel comfortable as they grow and develop. Here are some basic must-have baby supplies for first-time parents so you're ready for anything.
Nursery Room Essentials
When you bring your bundle of joy home, first-time parents need the necessary furniture and supplies to take immediate action to make their baby comfortable. Parents will need furniture essentials, including a crib, mini crib, or bassinet, two to four fitted crib sheets, a rocking chair, a diaper changing table, a white noise machine, a diaper pail, toy storage, and a flat, firm mattress that snuggly fits the crib. These items allow parents to care for and monitor their baby without leaving the room.
Travel Supplies and Goods
Sometimes you must leave home with your little one, whether running errands or going for medical check-ups. So, you'll need supplies to keep yourself prepared for anything that can put you at a halt. Some travel supplies include:
Strollers or infant carriers
Infant or convertible car seats
A travel bag
Extra diapers, wipes, and ointments
Additional onesies
You never know when your baby might have a diaper blowout or suddenly get sick while you're on the go. So, take additional steps to prepare yourself and your baby for the next time you must go out.
Baby Wardrobe Essentials
Keeping your newborn safe and comfortable comes down to the clothing they wear. While every baby wears onesies, there are other must-have baby supplies, such as articles of clothing for year-round comfort. Your list of baby clothes may include the following:
Four to eight onesies
One to three rompers
Four to eight one-piece pajamas
One to three sweaters or jackets
Bunting bag or fleece suit for winter
No-scratch mittens
Four to seven socks or booties
Two blanket sleepers
Four to eight undershirts
Moreover, having hats for the cooler and warmer seasons, like broad-brimmed hats and ear-covering caps, can help prevent your baby from unfavorable weather. The larger your baby's wardrobe is, the better prepared they are for changing weather.
Baby Feeding Essentials
Whether you choose to breastfeed or bottle feed your infant, staying organized by setting up large spaces for your supplies and having a bin for dirty or used baby bottles is the first step to being prepared. However, our list of baby feeding supplies includes multiple bottles and nipples, formula, breast pumps, milk storage bags, nipple cream, nursing pads, multiple bibs, bottle brushes, burping cloths, baby feeding pillows, and a high chair.