Happy Hispanic Heritage Month! Each year from September 15th to October 15th, we celebrate the Latin American culture during the same time that countries like Costa Rica, El Salvador, Guatemala, Honduras, Nicaragua, Mexico and Chile celebrate their national independence days. The Latinx population is the largest minority group in the United States, with more than 60 million Hispanic Americans.
Hispanic and Lantino American Culture in the San Francisco Bay Area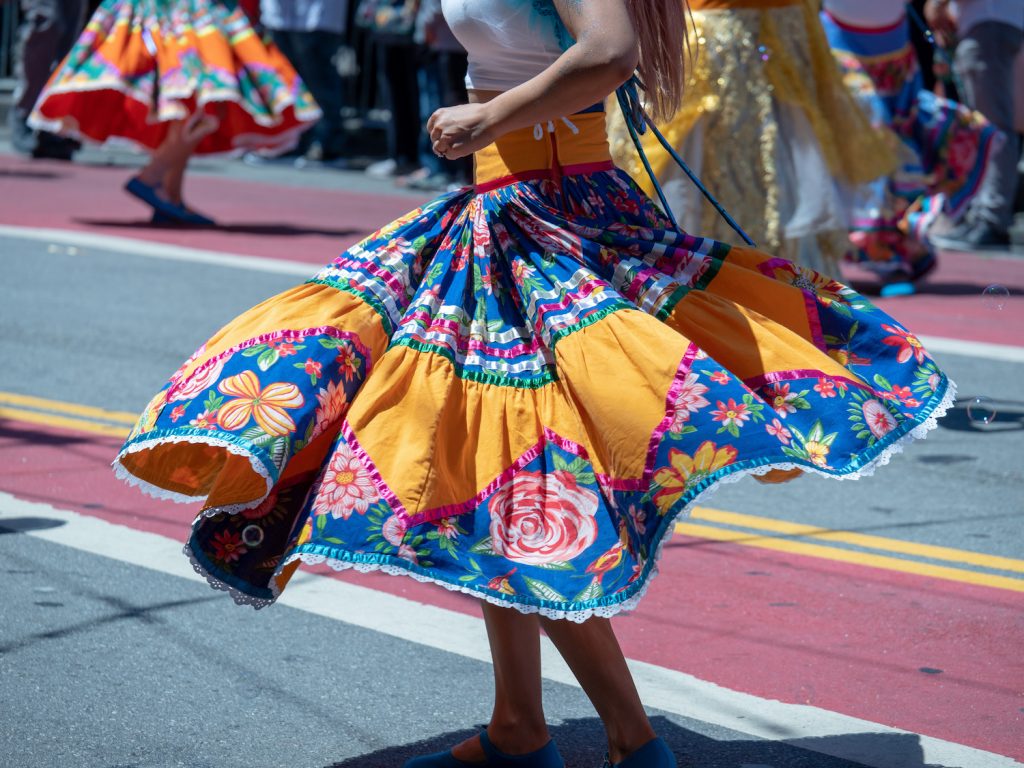 Locally, Hispanic and Latinx Americans comprise over 15% of the overall population. As such, it's important to embrace the cultural diversity that the hispanic community brings to the local San Francisco area, like the artistic and cultural institutions based in the Mission District. This area houses the Mission Cultural Center for the Latino Arts, established by Chicano (Mexican-American) artists and activists, and is said to be the epicenter of Latinx culture. While it's currently closed in accordance with the City of San Francisco's COVID-19 Virus prevention mandate, when reopened it's an inspirational place for parents to take children to learn more about Latin American arts and culture and enrich their education. They also offer a Multicultural Arts Summer Youth program for local youth to grow creatively and intellectually and develop more cultural tolerance. Which brings us to the question, how does early education play a role in how we perceive other people and cultures? Could language immersion change the way we think?
Kids in Language Immersion Programs are more Culturally Tolerant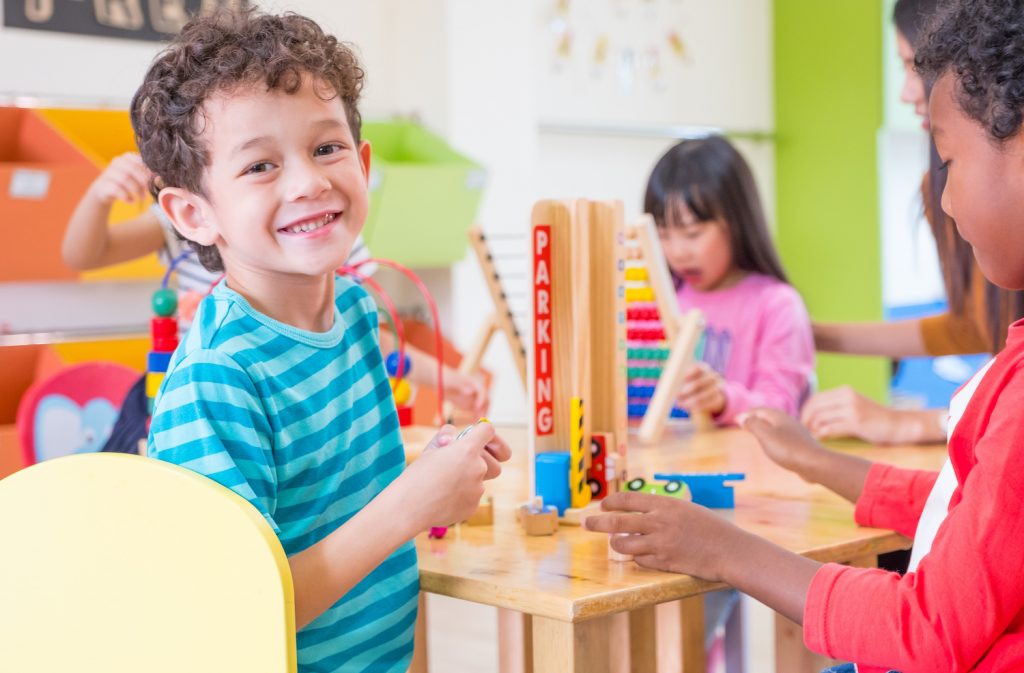 Preschoolers who learn a second language like Spanish could be more culturally tolerant than those who only speak one language, according to research. Experts believe bilingual children are more accepting of other children who are physically different from them. They found that children in language-immersion programs assume that an individual's psychological traits arise from experience rather than innate capabilities.
Krista Byers-Heinlein, a psychology professor at Concordia University in Montreal, Canada, and Bianca Garcia, an undergrad at the college, tested 48 bilingual and monolingual five-and-six-year-olds.
The bilingual children were more likely to think

experience and education

influence human behavior.

The monolingual children were more likely to think the opposite. For them, human behavior is

innate

.
For the monolingual preschoolers, human beings are just born to behave in a particular way. They 'are who they are,' and they can't change it.
"Children's systematic errors are really interesting to psychologists because they help us understand the process of development," says Byers-Heinlein. "Our results provide a striking demonstration that everyday experience in one domain — language learning — can alter children's beliefs about a wide range of domains, reducing children's essentialist biases."
Early Second Language Education Promotes Acceptance of Diversity

This study has culturally significant implications because adults who have strong "essentialist" beliefs are more likely to hold prejudiced attitudes and believe stereotypes. Language immersion preschools like KSS Immersion Schools can change that.
"It's possible that early second language education could be used to promote the acceptance of human social and physical diversity," adds Byers-Heinlein.
Other research suggests a correlation between bilingualism and cultural tolerance. One study concluded that bilingual students might be more accepting of people with atypical accents and those who pronounce words differently than the general population.
Other Reasons for Learning Spanish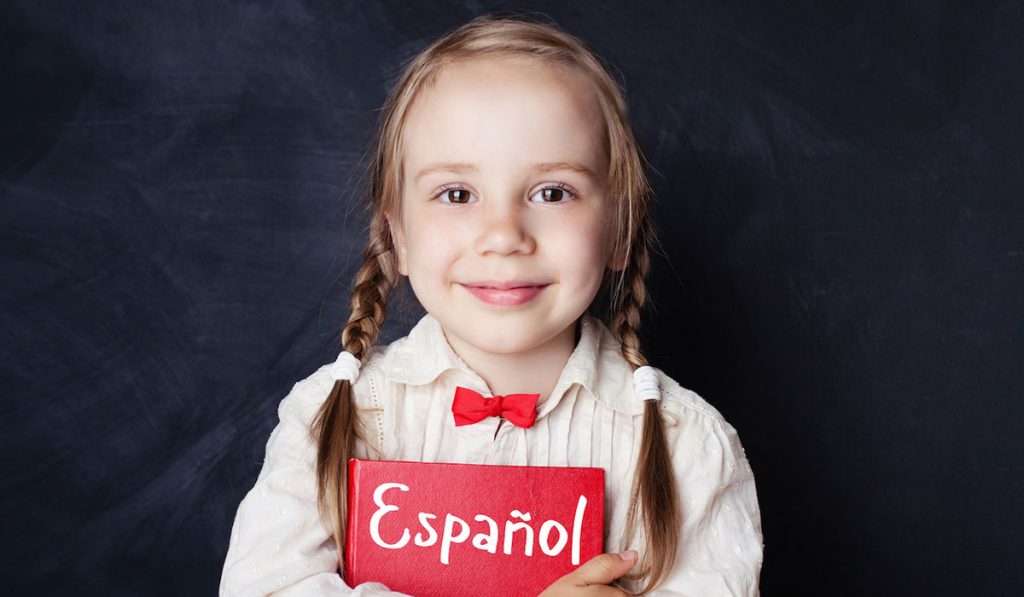 Spanish is spoken by 500 million people

with a growing trend that will reach 600 million speakers by 2050.

–Source:

Instituto Cervantes

Spanish is the

second most studied language in the world

. In three generations, 10% of the world population will be able to communicate in Spanish.

–Source:

Instituto Cervantes

The United States has almost 40 million native Spanish speakers. By 2050 it will become the largest Spanish-speaking country in the world.

–Source:

Instituto Cervantes
Spanish language immersion could foster more tolerant, receptive human beings. And that's definitely what the world needs right now.
---
KSS Immersion Schools specialize in language immersion programs for children aged 2-6 in the San Francisco Bay Area. Students flourish in our immersion program under the caring instruction of highly-experienced Maestras from Spanish-speaking countries across the globe. With full and part-time programs available in Albany, Oakland, San Jose, and Walnut Creek, preschoolers learn Spanish and benefit from a similar curriculum as English-speaking preschools while interacting with other students in a CDC-compliant environment. Find out more here!