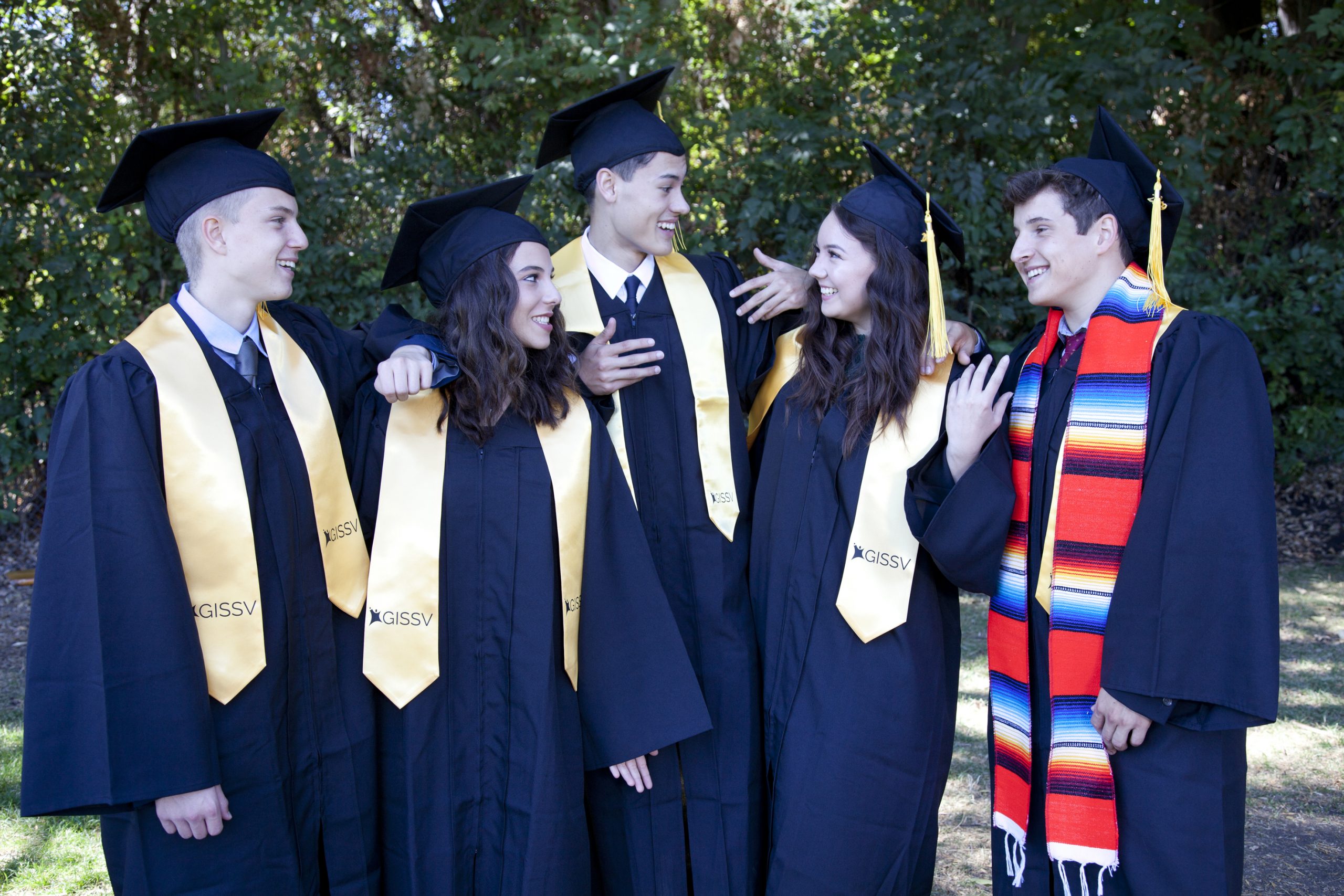 What would it mean to you if your child could have the opportunity to grow up as a bilingual, globally-minded student who was nurtured in a stimulating environment that offered them a dual diploma upon graduation? And one of those diplomas guaranteed direct admission to German universities tuition-free? That's right, tuition-FREE. 
It truly is a unique opportunity, and there is one school in the Bay Area that can provide just that. 
The German International School of Silicon Valley (GISSV) is an independent dual-language immersion, college-preparatory school with two Bay Area locations: Mountain View and San Francisco. They serve students from the early ages in Preschool through High School and graduation. GISSV is accredited by WASC (Western Association of Schools and Colleges) and is the only official German School Abroad (DAS) west of the Mississippi. This uniquely enables students to graduate with dual diplomas, the California High School Diploma and the German International Abitur, offering worldwide opportunities.
---
---
The journey can begin as early as the age of three in GISSV's Preschool Program. Both San Francisco and Mountain View campuses offer Preschool and Kindergarten, lovingly named "Kibili" (Kinder/kids bilingual). The program is designed to nurture the development of the whole child. Classes blend social-emotional learning with gross/fine motor activities, music and art exploration, early math and language concepts, as well as intercultural learning. Each Kibili class has at least one German and one English speaking teacher, ensuring a smooth transition into our bilingual elementary school.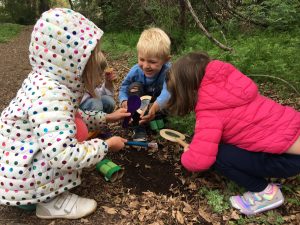 Kibili's approach is project-based and child-centered. GISSV teachers plan curricula around children's interests and passions. Thoughtfully arranged learning environments feature rich resources, many of them natural, high-quality products made in Germany. Each day includes ample opportunities for free play and outdoor time. While offering structure and security in daily routines, children have time to process and discuss situations and observations. Through its well-rounded activities, the Kibili program fosters independent, collaborative, and confident learners.
Students in Elementary School are introduced to the fundamentals of active learning and accountability. The curriculum focuses on language development in German and English and building mathematical competencies and includes Music, Art, Ethics, and NUG (science and social science). For Middle School, Biology starts in grade 5, then in grade 6, Physics and additional languages such as French or Spanish are available, and then Chemistry is added starting in grade 7.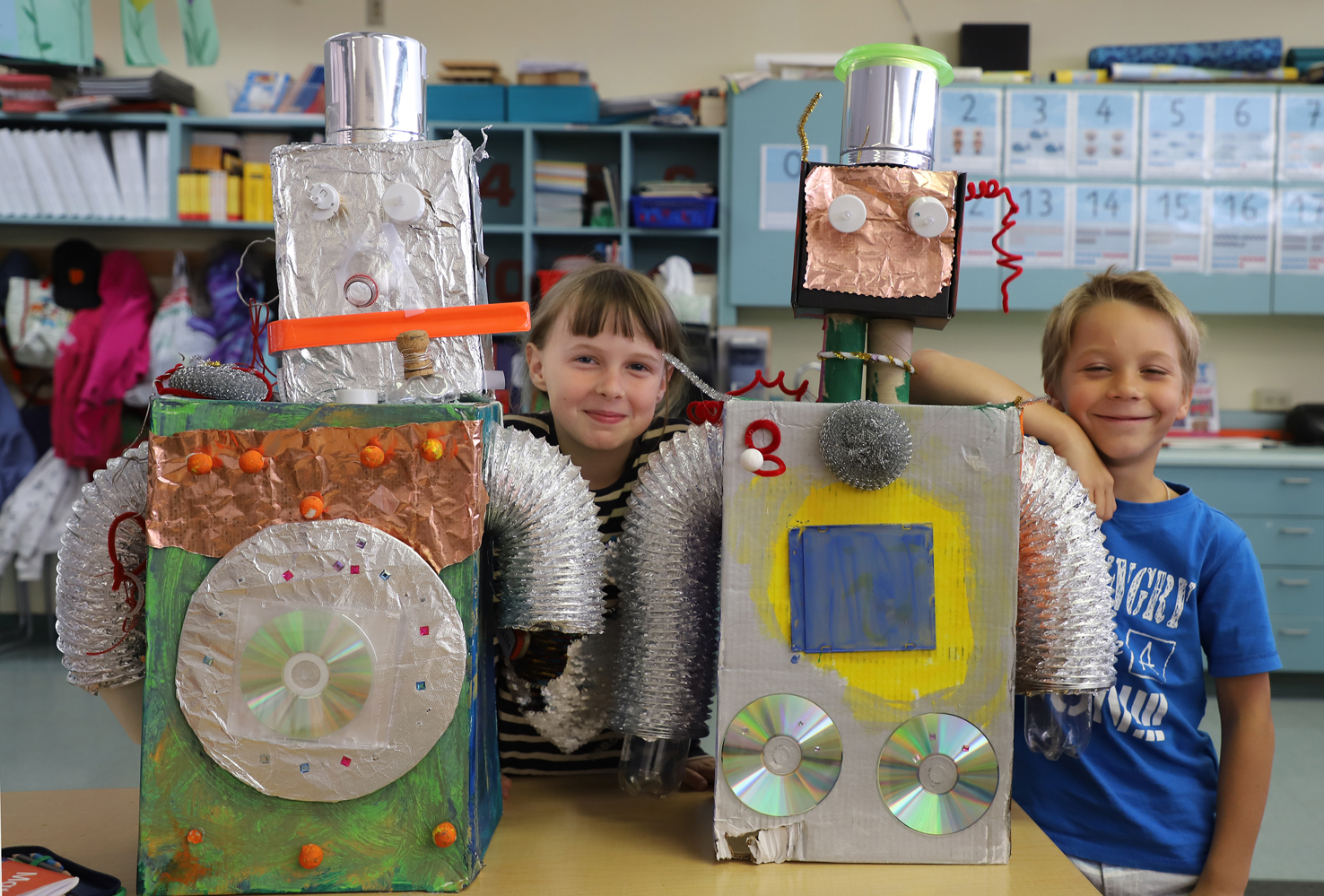 By applying differentiated and project-based teaching methods, GISSV's highly qualified teachers are responsive to each student's academic and developmental needs at every grade level. There is a deep commitment also to support the social-emotional development of each child and foster their creativity. By the time the students reach high school, they are independent learners, fluent in at least two languages, who are well-equipped to tackle Honors and AP classes in a school environment rich in critical thinking and project-based learning.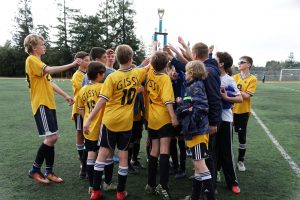 At the heart of GISSV are caring, highly qualified, experienced, international teachers, most of whom undergo Germany's rigorous teacher training and hold a Masters of Education or higher. GISSV cares deeply about the importance of continuity and forming strong bonds between students and teachers for optimal learning success and strives to have a teacher stay with a class as their homeroom teacher for several years. 
GISSV provides a safe and nurturing environment with after-school programs on regular school days*: 
In the Afternoon Club, students have the opportunity to complete their homework with the help of dedicated staff, have some leisure time to play, get creative, spend time with friends, and enjoy healthy snacks. 
Afternoon Activities offer students additional ways to discover and explore other interests by choosing from several enrichment classes in the fields of language, music, art, science, theatre, technology, and sports.
School year and Summer Camps help you plan your time during GISSV breaks while offering stimulating, bilingual, and outdoor activities for various age groups. 
In 2020, GISSV celebrated the 20th anniversary of its inception in a church basement and 34 students to a full Preschool-12 school with two locations and over 500 students. They also celebrated the tenth anniversary of their San Francisco campus, which outgrew their humble beginnings in the Presidio and moved into their new location in a larger building in the heart of the Castro which embraces the school's spirit of diversity.
It is an exciting time for GISSV, despite the global challenges of 2020. There is a deep sense of community forged with even more resilience to ensure children have the best possible future.
*During non-COVID modes of operation.
---
Germany supports and promotes 140 German schools abroad that form a powerful worldwide DAS network encouraging multilingualism and adherence to a worldwide quality standard. Students can obtain German, national and international degrees, which give them access to universities worldwide. Click here to learn more about the value.
---