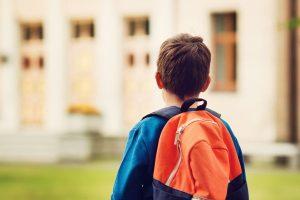 It's our job as parents to ensure that our kids get to school on time, have access to life's necessities, and are doing their schoolwork and homework so that they can graduate and go on to successful adult lives.
A lot of planning goes into all of this, so the first step is familiarizing yourself with the school and its expectations so that your child can have a positive experience while attending school themselves. Here is a list of ways parents can prepare for the upcoming school year every year so they can always be ready.
Visit the School
One of the best ways you can get information is from the source. There is no better method of understanding a school's curriculum and rigor than by visiting the school and getting to know the staff and teachers every year. Your first visit may be at an open house or orientation, but it doesn't stop there. Faculty are very transparent about their expectations and the different ways parents can get in touch with them, which you'll find you need to do from time to time regarding the status of your child's grades, attendance, or behavior.
Put Them on a Routine
A few weeks before school is in session, try to get your kids on a routine schedule. If this means that supper time is at a particular hour along with bedtime, this will be enough to help them regulate their sleep cycles so they can be refreshed and ready every day for class. The last thing you'll want is for them to show up to school tired, hungry, late, or unprepared.
Talk About Expectations
You will need to sit down with your youngsters and help them understand how school works and what you expect of them. Rather than insist they get perfect grades, share your expectation that they try to the best of their ability and apply themselves. Over time, they will learn to make the grades for themselves so that they can have pride in their work, and then you can honor their accomplishments.
Organize Yourself
You'll want to keep a calendar to keep up with dates, times, and events when your child is in school, as elementary school tends to have a lot of activities to keep up with. You may also want to try organizing things at home, everything from your child's clothing and school supplies to their daily-use items. Set up a quiet, creative space where your kids can do their homework, study, and read, away from the distractions of the TV or other family members.
When you have ways to help prepare for the upcoming school year, you'll know that you're always a step ahead. Make this your yearly practice while your kids are in school, so you'll always be in the know.