If you're like us, summertime is bittersweet. The flexibility of no school, sports, or major commitments is great, but it never takes long before 'summertime boredom' sets in. Sometimes it can get tough keeping kids occupied and engaged with activities all day long. You don't always have to spend tons of money on brand new toys; just take a look in your recycling bin to find all you need for these 5 Upcycling DIY Kid Crafts.
Plastic Bottle Waterfall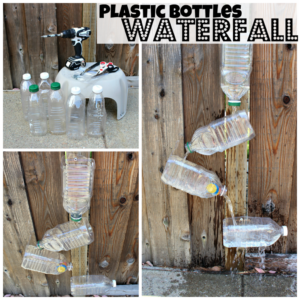 If you have kids, you most likely accumulate a ton plastic juice bottles. Instead of just adding them to your recycling bin, reuse them to make a fun, summertime waterfall outside for the kids. Attach the bottles to your fence or a piece of unused wood in different positions and angles to create you own unique waterfall. My son played with this all summer long. We even threw in a rubber ducky for some extra fun!
*Tip: don't forget to add a plastic bin or tupperware at the bottom, so you can recycle the water for each use.
Paper Bag/Cardboard Costumes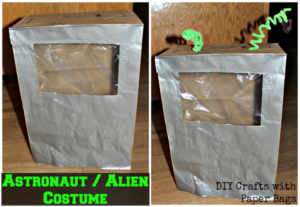 If you have a kid that loves pretend play/dress up, the possibilities are endless with paper bags. Whatever they can think up can be made with just a paper bag, scissors, and some markers. Cardboard boxes can also be used to make costumes like a robot, astronaut, or dinosaur. The cardboard can even be made into swords, shields, and amour to go with the costumes.
Nuts and Bolts Robots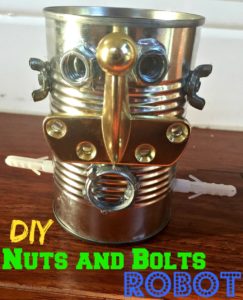 This craft is fun for a playdate, party, or a family get together.  Each person gets a tin can to decorate and turn into a robot using random hardware and other silly craft/household items made of metal. This craft is perfect for kids of all ages because there is no right or wrong when making your robot.
Artist Paint Pallet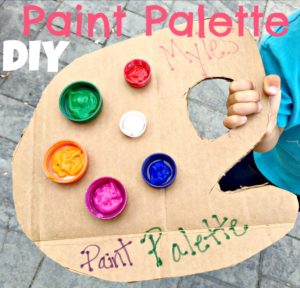 For whatever reason, we always have random cardboard laying around our house. We all know how much kids playing with a simple cardboard box. Their imaginations seem to run wild with them. We have made all sorts of different things with cardboard including a train car, a house fort, a rocket, and a mini skate park. Most recently we used a plain box to make this paint pallet for our art easel. This makes paint time so much easier for the parent and much more exciting for the kid!
Popsicle Stick Picture Puzzles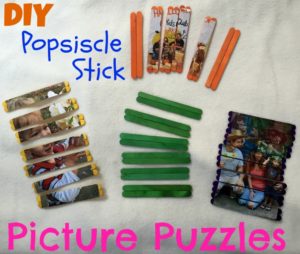 Now that it is hot, sweaty summertime, you will probably find yourself picking up more popsicle sticks than you know what to do with. Have your child pick out a couple of their favorite pictures and turn them into puzzles using the popsicle sticks as a backing. Now they have a game to play that is personalized, fun, and cheap. They can even mix and match them to make funny faces or scenes.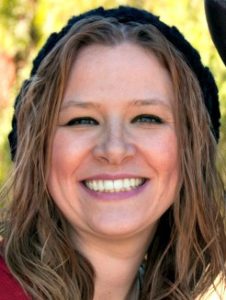 Julia is fairly new to the Bay Area, moving from the Midwest 3 years ago, and most recently settling in Petaluma. She is a high school teacher, turned Stay-At-Home-Mom. Her son Myles, 4, is a very active boy with tons of energy. They keep busy with crafts, park playdates, superhero play, bike rides, exploring the Bay Area, and more. She documents all of those things on her blog The Everyday Momma. She is also actively involved in the Petaluma Mother's Club and is currently the Newsletter editor.