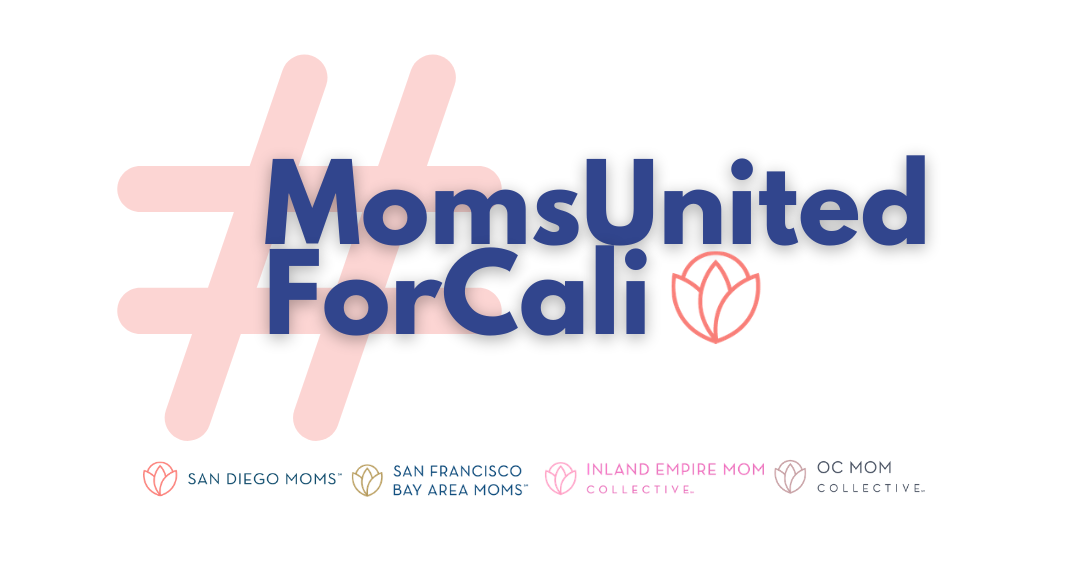 2020 has been a whirlwind, but none of us have been more impacted and affected than small business owners and operators, especially here in California. Small businesses are the backbone of the entire state of California and they NEED our HELP!
That is why we are thrilled to announce

#MomsUnitedForCali

.
#MomsUnitedForCali is a cross-collaborative campaign, we at San Francisco Bay Area Moms are proud to be working with San Diego Moms, Orange County Mom Collective, and Inland Empire Mom Collective. 
The

#MomsUnitedForCali

campaign goal is simple: to raise money and awareness to support small businesses struggling across California. We want to provide ways for our readers to support small businesses in each of our designated communities, and provide an outlet for small businesses to reach a broader audience through marketing and social media during this difficult time. 
HOW CAN YOU GET INVOLVED?
---
Shop small this holiday season. This slogan has never had more meaning than it does this year. Here are a few ways you can support small businesses directly this holiday season:
Purchase gift cards to local businesses in your area

Order takeout or delivery from local restaurants and cafes

Shop retail products online or in-person if available
Leave 5-star reviews on Google, Facebook, or Yelp
Engage with small businesses on social media and share with your friends
---
We have created a GoFundMe that will be open through the end of January. 100% of the money raised will be donated to two small businesses in each city that is struggling to survive. 
No donation is too small. Hundreds of small businesses have closed, and with the new shutdown, likely hundreds more will close as well.

---
SHARE
We all know the power of the media and social media. Let's use it for GOOD this holiday season.

Tag a small business that you love on Instagram and use #MomsUnitedForCali and our local City Mom Collective Sites will share and connect with them. 

---
RESOURCES FOR SMALL BUSINESSES IN CALIFORNIA
Share YOUR story with us! By sharing your story with us you will receive the following:

You will be entered to receive a portion of monies raised in your designated community (SFBA, SD, OC, or IE).
Your story will be featured on ALL participating California City Mom Collective Sites and through social media. Reach new potential customers by driving awareness about your business and how the pandemic has affected your business. PLUS you could be awarded a financial donation should your business be selected!
Click the APPLY button below (All cities) and see local resources in your community below.

---
GET LISTED FOR BUSINESS! 
San Francisco Bay Area
CLICK HERE to add your business to our small business listing.
San Diego
CLICK HERE to add your business to their Business Directory at NO CHARGE ($50 value).
Orange County
CLICK HERE to add your business to the Orange County Moms Collective small business post.
Inland Empire
CLICK HERE to add your business to the Orange County Moms Collective small business post.
---
We are in this together, and together we are for keeping small businesses in the San Francisco Bay Area OPEN!