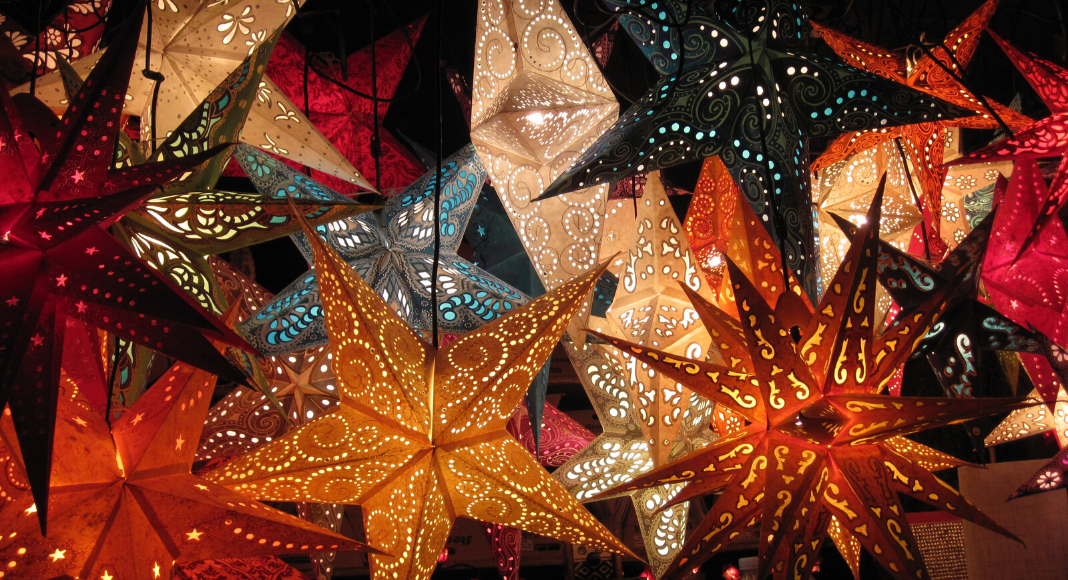 My husband and I agreed not to fly anywhere for the holidays this year. Our active younger child is under two, and I can picture her running up and down the plane aisles to the dismay of everyone else on board. It's a little bit of a bummer, but I realized that because San Francisco always has so many fun events going on, we actually have some options to pretend we're on an international trip while staying in the SF area. Do you too have wanderlust but an international trip is not in your future? Check out these international holiday events (no baby passport appointment needed).
The Great Dickens Christmas Fair (open weekends through December 22) is like a trip back in time to Victorian London. The giant Cow Palace (actually in Daly City, but the event shuttle picks you up from Glen Park Bart in SF) is filled with the buzz of costumed actors and busy streets complete with period businesses and eateries.
Emperor Norton's Holiday Bazaar (open now through December 24). "This year the Salesforce Transit Center and Salesforce Plaza will be transformed into a holiday extravaganza drawing inspiration from the great European holiday markets, featuring tall Christmas trees, light displays and mulled-wine."
The Swedish Christmas Fair on December 7 offers Swedish games, traditions, treats, mulled wine, and more.
Mercatino Di Natale (Italian Christmas Market) on December 7-8 offers Italian artisans for shopping, Italian food and refreshments for sale, food demonstrations, children's activities, and more.
The San Francisco Symphony's Music for Families: Holidays Around the World on December 14 will feature holiday music and traditions from Europe, the Caribbean, South Africa, China, and more.
SF School of the Arts' Winter Wonders Recital on December 14 will travel from " West to East from familiar classics of the Nutcracker to the Eastern stylings of Chinese classical and folk dance."
Le Marche de Noel By L'Apero & l'Alliance Francaise SF at Park Central SF on December 15 will have "fun activities and local french businesses for the entire family."
Love Actually, the popular holiday rom-com, will have free screenings so you can whisk to London on your next mom's night out.
Love Actually Film with the SF Symphony on December 17 and 18 features the live score.
Love Actually Movie Party at the Alamo Drafthouse on December 18 is an interactive experience with themed props (and other enthusiastic fans!)