Calling All New and Expecting Moms!
We couldn't be happier that Bloom, a celebration of all things motherhood, is back! We are so excited to host our fourth annual BLOOM event online this year, so you can have access to all the exclusive event goodies from the comfort of your homes! What's more – we've made admission FREE this year in our efforts to help support the mom community during the pandemic era.
Come mingle with other moms, meet our experts, and learn how to make your mommy life easier with the products and services offered by our amazing sponsors.
Did we mention the goodies? All attendees at the virtual event will have a chance to win from a selection of baby products totaling over $4,000 in value from premium brands such as MonBaby, Happy Family Organics, EarthBaby, Macy's, MAM, SafeRide4Kids, goSili, Pediped, ergoPouch, The Ollie World, and many more!
Come one, come all! Invite all the new and expecting mamas you know!
Each Bloom Ticket = 1 Raffle Ticket
All are welcome – dads, grandparents, aunts, uncles, and caretakers!
We can't wait to "see" you at BLOOM!
---
Who | New Moms, Moms with Newborn(s), Moms-to-be
When | Saturday, October 10, 2020, 1:00-3:00 PM
Where | All registered attendees will be given a Facebook private group link
Tickets* | FREE – Register now to guarantee your spot!
Your ticket includes:
Admission to the virtual event via Facebook private group (group link will be sent to you)
Entry to giveaway raffle for all kinds of goodies (keep your Eventbrite ticket order no. handy!)
Exclusive discounts and offers from amazing brands
Opportunity to learn about local businesses and services relevant to new and expecting moms
Access to our panel of experts for live workshops and Q&A sessions about topics related to pregnancy, birth, postpartum, infant care, and more!
*Note: By registering for this event, you will automatically be entered into the event giveaway raffle and be subscribed to San Francisco Bay Area Moms' newsletter.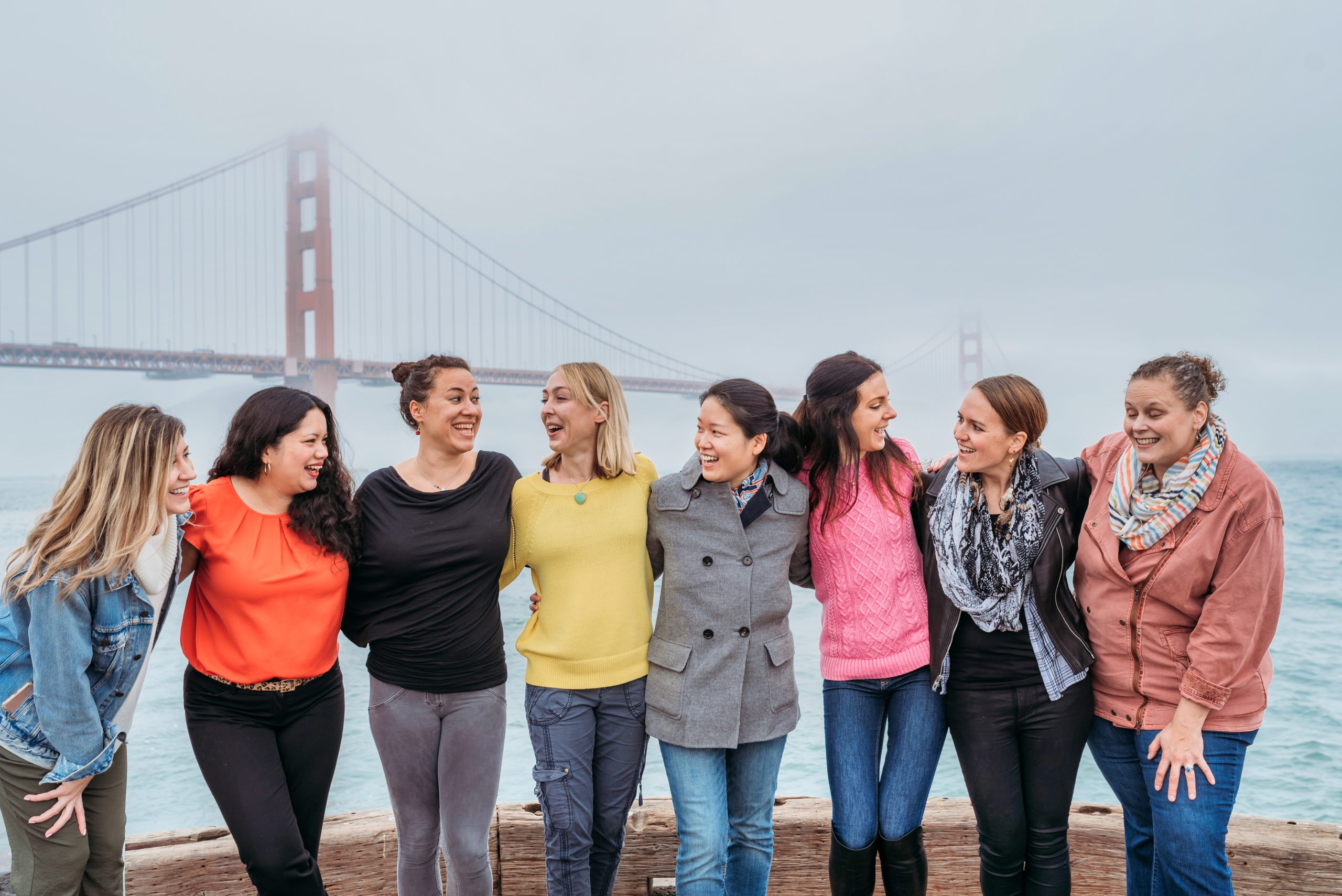 San Francisco Bay Area Moms is an open-source parenting resource destination, and prides itself in providing quality, professional, and authentic content to families in the Bay Area. Our passion-driven team of dedicated moms dedicates their time and energy to pour their souls out and share their expertise with you.
If you would like to show your support, please consider giving a token of appreciation to keep us going during these unprecedented times. For every $10 received, we will donate $1 to Safe and Sound.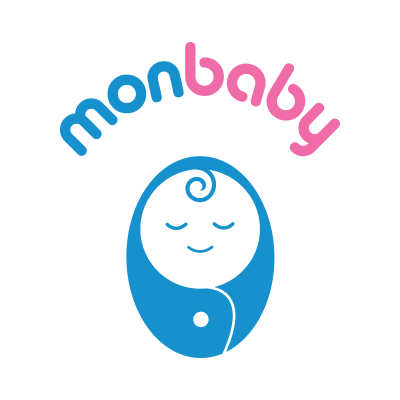 MonBaby was launched in 2014 with the singular goal of providing peace of mind for parents and better sleep for the whole family through user-friendly technology. MonBaby manufactures the only wearable movement monitors that provide live data tracking and a unique, patented Snap-On form factor. Their multi-functional sleep monitoring and training devices track breathing, body movement, and temperature for infants; and innovative movement-based sleep training for toddlers.
BLOOM Sponsors
Get to know each of these amazing BLOOM partners during our event. Each business offers something wonderful for San Francisco Bay Area moms or moms-to-be and we are pleased to have these great brands join us!
Whether you're preparing for a baby or have recently given birth, the Newborn Connections center at California Pacific Medical Center can help. We offer the support and education you need, such as ongoing

perinatal classes

,

support groups

, 

lactation services

, and breastfeeding and baby supplies.

Mom-founded and parent-operated, Happy Family Organics provides helpful resources and premium organic products for babies, tots, kids, and mamas.

Oath curates intimate groups of mothers and combines these with a world-class medical team to deliver an entirely new kind of care. Consider us your guide for the whole parenthood journey, from pregnancy to adolescence.

EarthBaby is the World's First Compostable Diaper Service!  Like all diaper services, EarthBaby delivers fresh new compostable diapers and wipes right to your doorstep.  Soiled diapers are collected weekly, professionally composted, and turned into nutrient-rich topsoil in just 14 weeks.  By using EarthBaby you can enjoy the convenience of disposable diapers without the negative environmental impact.  We are committed to reducing the impact our children have on the environment by eliminating diapers and wipes from landfills. Did you know that the average baby will go through 5,500 diapers from age 0-3?  Disposable diapers are the 3rd largest contributor to US landfill sites today.  Unless compostable diapers and wipes are processed by a licensed commercial compost facility, they will still end up in landfills where even compostable materials cannot break down due to lack of oxygen, heat, and moisture.  With your help, EarthBaby diverts more than 9 tons of diaper waste from Bay Area landfills every 3 days and converts it to reusable soil.

Dr. Sarah Mitchell created Helping Babies Sleep to empower tired, frazzled parents with the knowledge, tools, and confidence to get their children to become independent sleepers. She helps by educating parents on their child's age-appropriate sleep needs, guiding them through sleep training options, and coaching parents through the process of getting their little ones to sleep in my online course or one on one in sleep coaching packages.

It's Yoga Kids® is the premier provider for high-quality yoga instruction, education and publishing. Our superpower connects our proven evidence-based system with any age from newborn to teens. We train educators and parents so the whole community can unite body, mind and heart to create a Positive Force in the world. Touching toes is not required. 😉

Ayelet Marinovich, M.A., CCC-SLP, is a pediatric speech-language pathologist, parent educator, bestselling author, recording artist, and imperfect mother based in the San Francisco Bay Area. She is the founder and host of 

Learn

 With 

Less

, where she helps new parents feel confident they can support and connect with their babies and toddlers - without having to buy a single toy. She is the creator of the 

Learn

 With 

Less

® Curriculum, the basis for which is outlined in her bestselling books, Understanding Your Baby and Understanding Your Toddler. She has served thousands of families through online and in-person programs using the 

Learn

 With 

Less

® Curriculum, and has trained a number of licensed facilitators to serve countless more families all over the world. Her current passions include spending time with her family, dismantling the baby industry, and creating communities of support for families with infants and toddlers of all developmental levels.

Toycycle helps families lower their environmental impact while making it easy to find affordably-priced secondhand toys, apparel and gear for babies, toddlers and big kids. Every item in our curated collection is inspected for quality, cleanliness and safety, and is backed by a satisfaction guarantee. At Toycycle, buying used is now as reliable and convenient as buying new!

Expert Panel

We will have a panel of experts on hand to run live workshops and answer all of your pregnancy and baby-related questions!