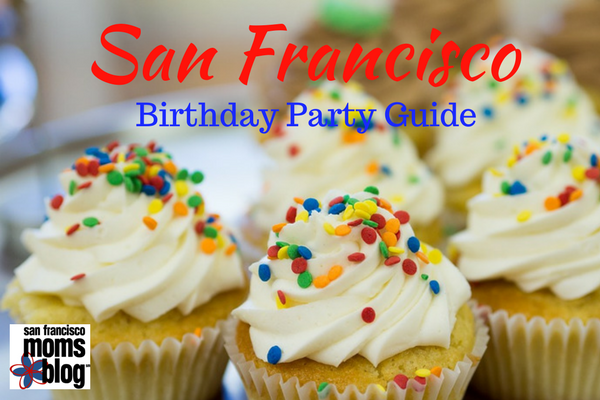 Planning a birthday party can be stressful, but it doesn't have to be. We've got you covered!
This guide spotlights amazing local businesses and is full of birthday party ideas, so you can create a special party for your child! Thank you to all our sponsors!
Need a venue?
Is your child into sports, art, cooking or just loves to play! Check out these great local spots for your next party!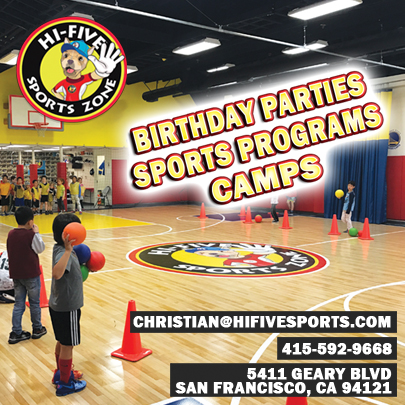 WE WILL HELP YOU DESIGN THE ULTIMATE BIRTHDAY EXPERIENCE FOR YOUR SPORTS FAN.
OUR PARTIES INCLUDE THE FOLLOWING:
Exclusive use of the entire Hi-Five Sports Zone facility

Equipment for up to two team sports (Flag Football, Basketball, Soccer, and more)

Support from three Hi-Five Sports staff members who will run the activities, clean up, and serve cake and other treats. Paper plates, water, forks, cups and napkins provided at no additional charge!

Interaction with our mascot Murphy at the end of each party.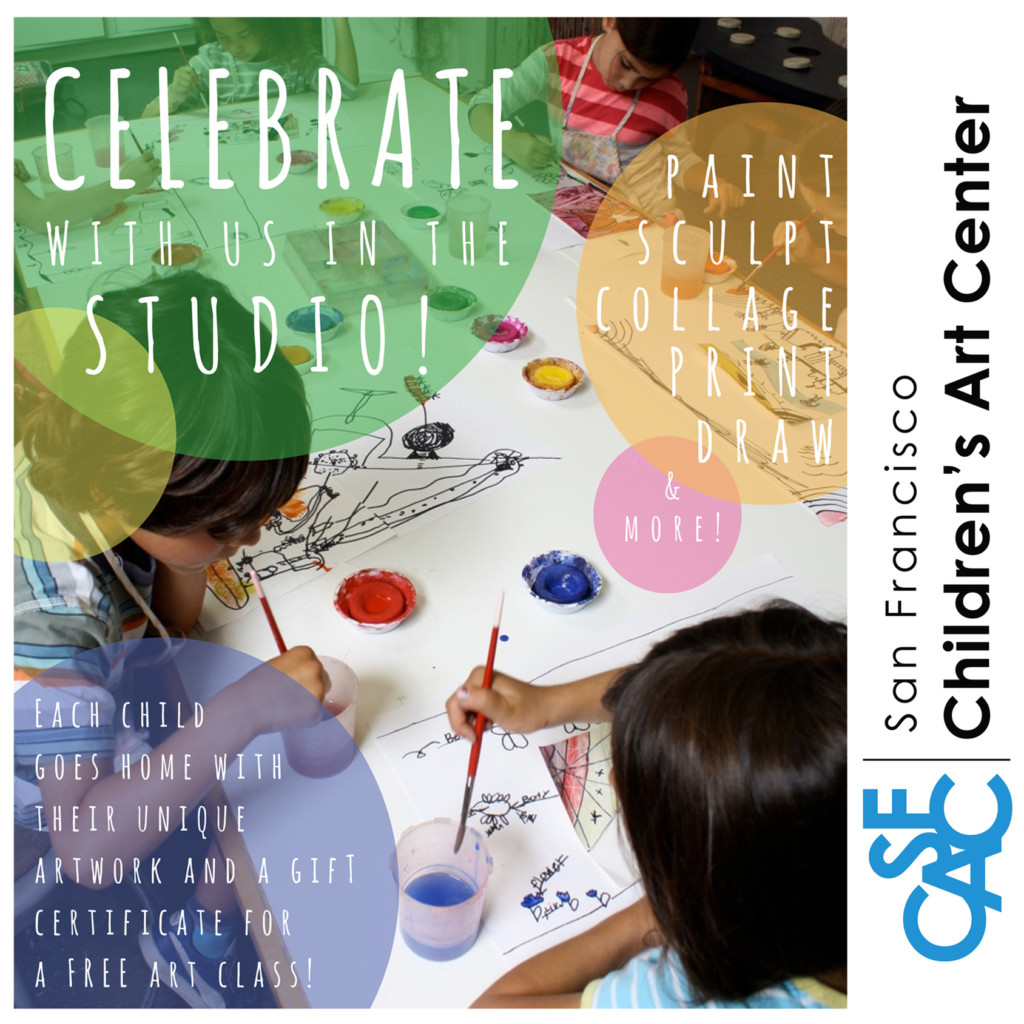 The San Francisco Children's Art Center can be reserved to celebrate birthdays and host events in our studio at the historic Fort Mason Center for Arts & Culture.
Our parties include the type activities we offer at our regular classes, facilitated by trained teaching artists. Activities include painting, sculpture, printmaking, playdough, collage, and more. Each child goes home with their unique artwork and a gift certificate for a FREE art class. You bring the refreshments and decorations, we will help you set up and clean up.
Birthday parties are offered: Saturdays at 2-4 pm and Sundays at 11:00 am-12:30 pm and 2-4 pm 27 months to 4 years: 1.5 hours, Up to 14 children – $300 and 15 to 20 children – $350 5 to 10 years: 2 hours, Up to 14 children – $350 and 15 to 20 children – $400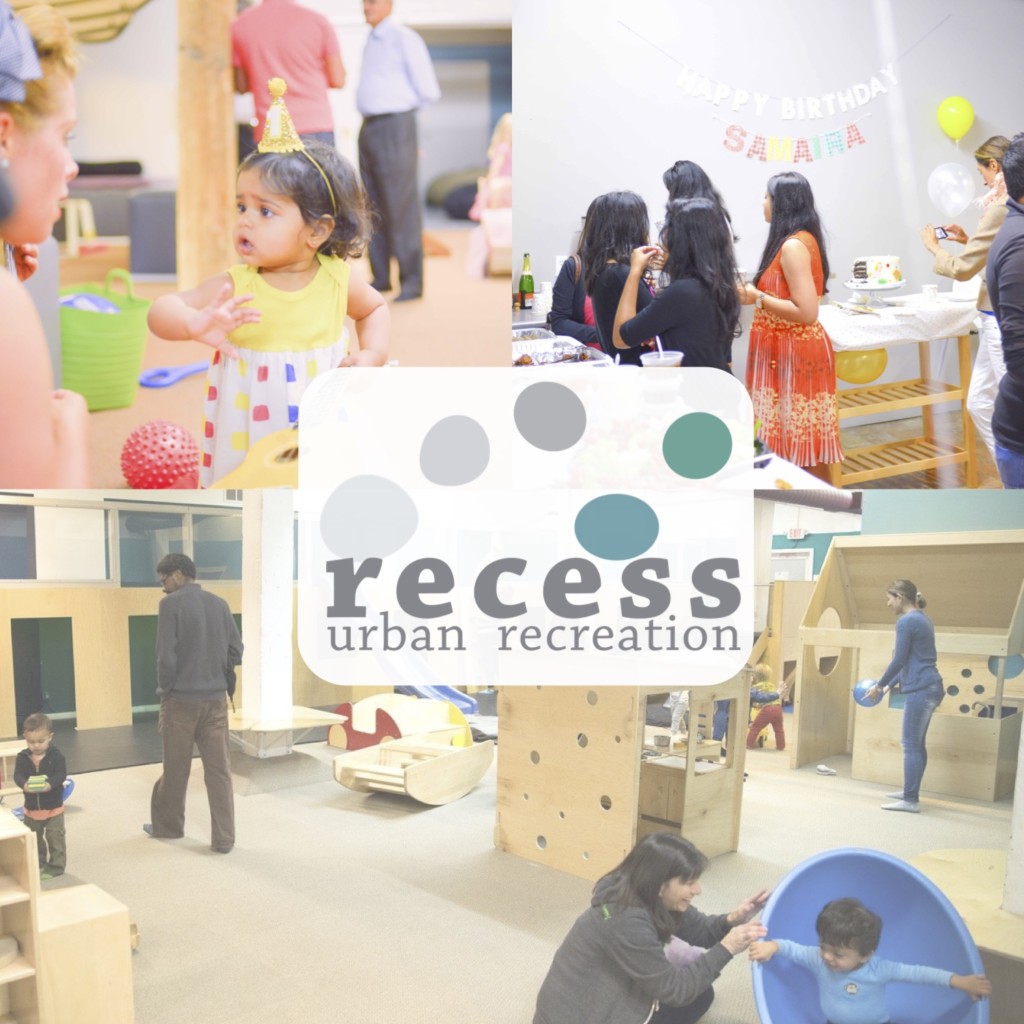 Host your next celebration at Recess and you're not only assured of a fabulous time for all, but you also won't have to worry about finding pink frosting in the sofa later!
From Mini to DIY to Super Fancy, there are a variety of party options to fit your needs — from a small get together to a 75-guest fiesta.
Recess' award winning playspace keeps kids engaged and the open layout allows grown-ups to mingle and have a great time too! You'll have the space to do pretty much whatever you like…hire a caterer, bring in a magician, invite a ukulele trio to come entertain.
We want you and your group to have the most amazing (stress free!) day possible. Give Recess a call start planning your next birthday, baby shower, family friendly holiday event or a simple get together. Let's start planning! Call 415-701-7529 for more information!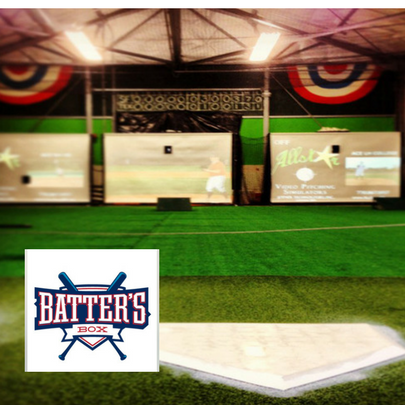 Batter's Box SF is the newest San Francisco Batting Cage located at Crissy Field and provides a premier baseball, softball (both fast pitch and slow pitch), & whiffle ball batting cage experience.
Come experience the most realistic baseball batting experience in the Bay Area! Simulated pitching machines, real baseballs, & the HitTrax system put you in your favorite ball park where you can swing like the pros! It's a perfect birthday celebration for ages 6 and up!
Contact Kyle@battersboxsf.com or call 707-412-8228 to start planning your baseball party!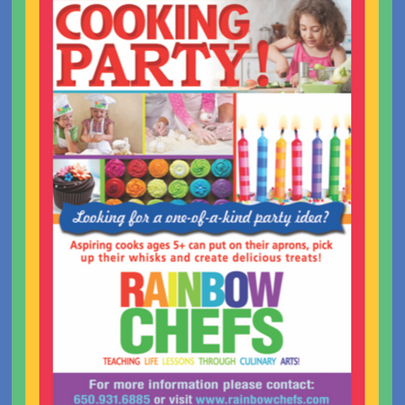 ALL the joys of your special celebration with NONE of the clean-up. Sit back, relax and let Rainbow Chefs do the work for you with an all-inclusive party!
Either your place or ours, guests will leave with a memorable impression of fun in a culinary experience participating in our custom cooking activities. We provide a very special menu that you pick for your exclusive celebration! AGES 5+
Call 855-485-CHEF or email info@rainbowchefs.com to get started!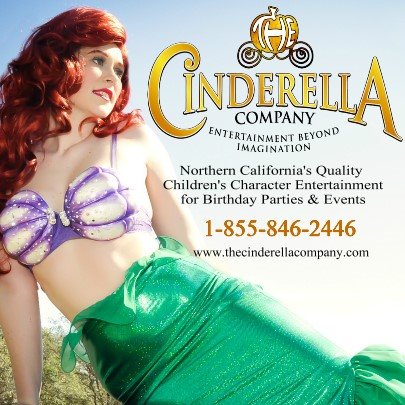 Imagine the look on your child's face, when their dreams come to life as their favorite character interacts with them.
The Cinderella Company is devoted exclusively to entertainment of the highest quality, created to capture your child's imagination and delight your friends and family in the process. From the quality of our costumes, to the theme related activities, our attention to detail sets us apart. We love what we do, and it shows. It is our goal to create lasting memories for you and your child.
Call 1-855-846-2446 to get started!
Need gift advice?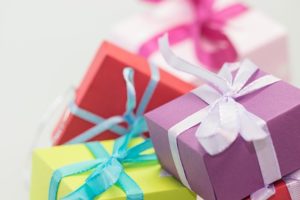 GiftAround.com is a gift registry dedicated to helping kids get the gifts they really want (and not all the gifts that end up as clutter), making gift giving easier and less stressful for guests, and teaching kids about giving back. Parents select a few gifts they know their child will love and a favorite non-profit or school to support, invite guests to contribute- AND VOILA- kids get gifts they love and a portion of the contribution goes to the family's favorite school or non-profit. It's a WIN-WIN-WIN!
Follow them on Facebook, Twitter, and Pinterest.
Need some party supplies?
559 6th Street, San Francisco 415-982-0680
This place has it all. Shop online or visit their 21,000 sq ft party store!
3982 24th Street, San Francisco 415-285-4068
This is a super cute arts and crafts store in Noe Valley with party supplies and party invitations.
939 Post Street, San Francisco 415-931-9393
This mission district party store has been in business over 100 years. Hard to find items and great prices are their specialties.
Don't forget Amazon and Etsy too!!
Need some ideas for party themes?
We've got over 100 right here!
Take an idea here and go to Pinterest! 🙂 Don't forget to follow us too while you're there!
All of these pictures are from real SF moms just like you, our writers!