A bottle of wine or champagne is my go-to hostess gift, but sometimes it feels like my friends and I are just swapping bottles. For the holidays, when everyone steps up their party game, it's nice to mix it up and bring something that'll stand out in the crowd. It's especially thoughtful if you'll be traveling for the holidays and plan to stay overnight with friends or family. Read on for some easy twists to the usual hostess gifts, as well as other simple and meaningful ideas.
1. Unique Bottle Bag & Wine Glass Markers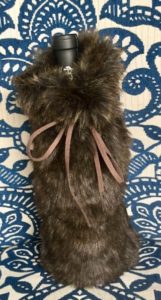 Make your bottle of red a memorable one by presenting it in a fun way, like this extra cozy faux fur get up or an adorable ugly sweater wine bottle bag. Write a message on the bottle with metallic glass markers, and then include the markers with the bottle, so that guests can use them to keep track of their wine glasses throughout the night.
2. Flower Arrangement or Potted Plant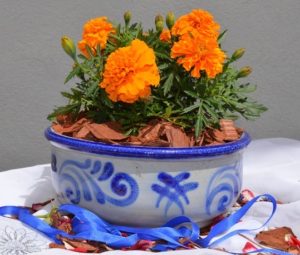 Flowers are another classic hostess gift, but Emily Post, the iconic keeper of all things etiquette, suggests putting flowers in a vase or bringing a potted plant, instead of a bundle of flowers. This way, the busy hostess doesn't have to stop what she's doing to put the flowers in water.
3. Keepsake Serving Platter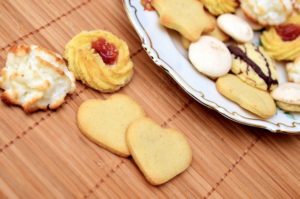 If you're on point to supply an appetizer, side dish or dessert for the party, serve it on an inexpensive decorative platter from a discount store that the hostess gets to keep. It'll save both of you the hassle of remembering to collect the dish at the end of the party.
4. Tea Cups & Teas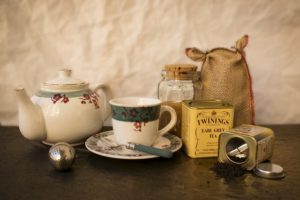 The whole notion of hostess gifts feels nostalgic and feminine, so go with that vibe by giving a gift set of herbal teas or a tea pot and cups. Dr. Rosemary's Herbal Tea Therapy offers a nice gift set that includes a tea infuser and four organic, herbal tea flavors. Anthropologie always has stylish mugs and tea cups, like these monogrammed ones.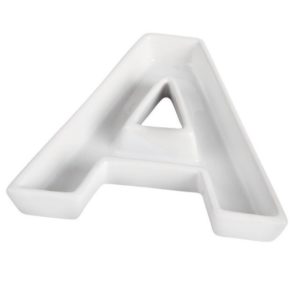 photo credit: Target.com
Give the hostess the letter of her last name or buy a few to spell out a word for a unique and practical gift.
6. Candle in a Festive Fragrance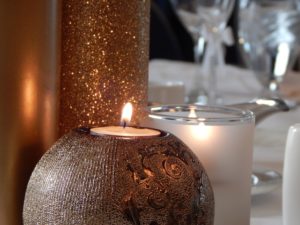 Scents triggers memory, so it's fitting to give a scented candle as a hostess gift. If the hostess lights it during the party, then all of the guests have the opportunity to connect that particular fragrance to the occasion. If she saves it for later, she'll likely remember that you were the one who gave it to her the next time she smells it. Yankee Candle offers so many different seasonal and holiday-inspired scents that it's hard to choose. Pick a few in a small size and give as a gift set.
7. An Activity for the Kids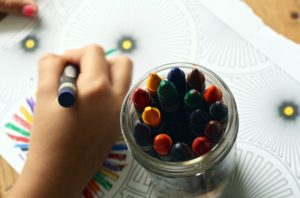 Sometimes the best gift a hostess can receive is peace and quiet the day after the party. If she has young children, bring them something that will keep them entertained without making much of a mess like these Usborne sticker books or Mrs. Grossman's Peel & Play Activity Sets.
8. A Clever Cutting Board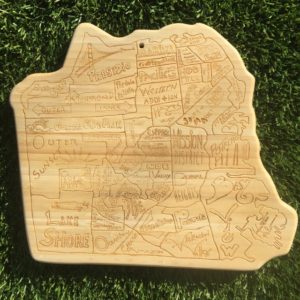 These bamboo cutting boards in the shape of cities and states are a wonderful conversation piece. They're durable enough to use every day and attractive enough to display.
9. Personalized Coasters
These are the perfect post-visit gift. Print out pictures from your trip and insert them into the coasters. Then, mail them to your hostess with a thank you note. Order by the dozen at Oriental Trading and stash the remaining coasters away for future gifts (or for your own coffee table).
10. Gifts in a Jar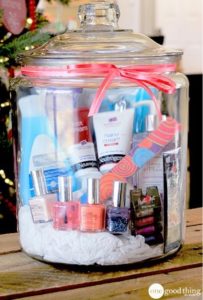 photo credit: onegoodthingbyjillee.com

This is a riff on a gift basket that I found on One Good Thing by Jillee, and it's adorable. Pick a theme, like a mani-pedi in a jar, and fill an inexpensive cookie jar with items from that theme – nail polish, nail polish remover, cotton balls, hand and foot cream. Once the contents are used, the jar can be displayed as decoration or used to attractively store practical items in the kitchen or bathroom.
11. Holiday Wreaths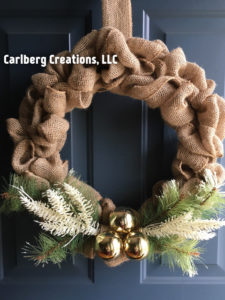 Bringing the hostess some holiday decor is always a great idea because she'll think of you each year she displays it. Wreaths are especially thoughtful because they don't take up any surface space, but still create a lot of festive cheer. For a very special gift, check out Carlberg Creations for their tasteful and chic options.