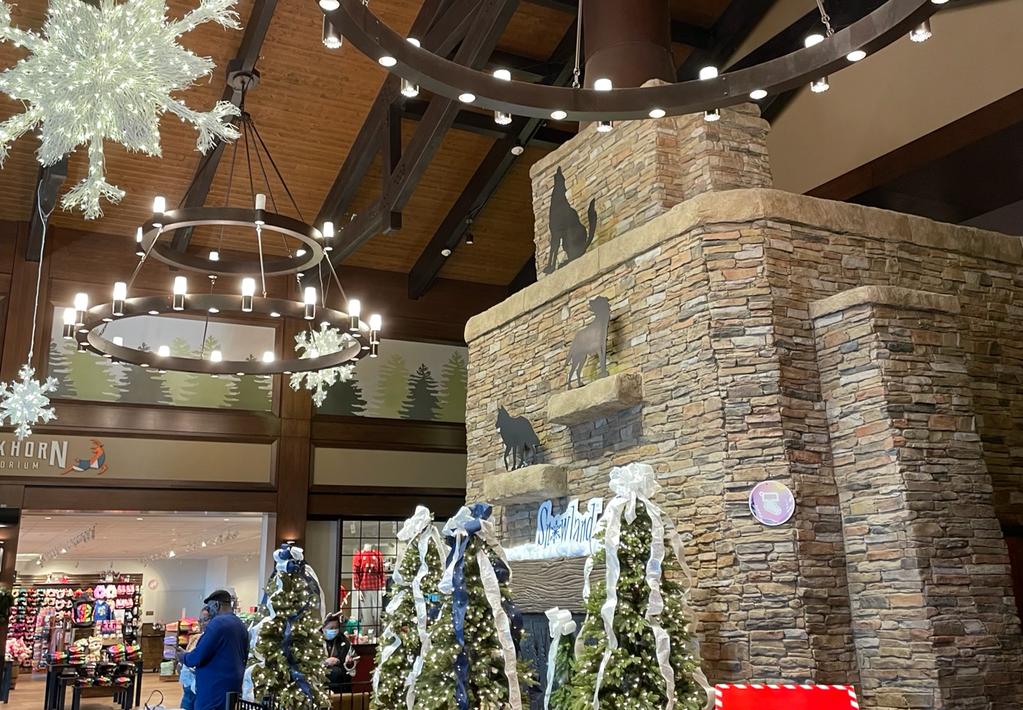 I first heard about Great Wolf Lodge during an episode of Undercover Boss about 20 years ago. At the time, I was a teenager and not exactly the Lodge's targeted customer, but I did find it appealing as a destination for when I have kids of my own. Needless to say, that time has arrived, and I eagerly brought my family to check out our local Great 

Wolf

 

Lodge and it

s annual Snowland festivities in Manteca.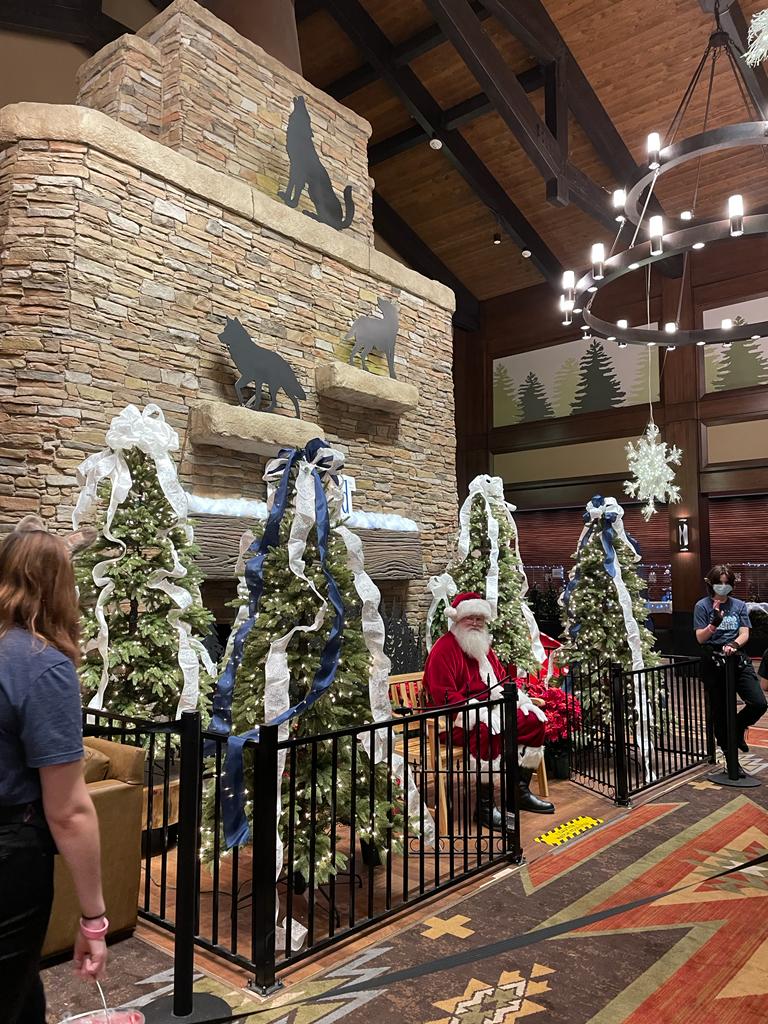 Upon arrival, we were immediately immersed in a winter wonderland inside a log cabin-esque Grand Lobby, with holiday music blasting over the speakers and wolf-eared visitors excitedly bustling about. After a pleasant check-in experience, we were directed to our Grizzly Bear Suite, which can house up to 8 people in two separate bedrooms, a living room, and two bathrooms. We noticed that the water temperature at the Lodge is capped in consideration of safety for the little ones – great attention to detail! 
With a Wolf Pass, we were able to fill up our 2-day itinerary quite nicely with back-to-back programs. There was never a dull moment! Between getting ice cream, shopping at the Buckhorn Emporium, a round of mini-golf, and the arcade, we almost forgot about dinner! Even though there are many restaurants and a Costo nearby, there is not much of a reason to head out, as the food at the Lodge is quite tasty (try the pizza!) and quite reasonable in price. We were expecting hiked-up prices as you'd find at other attractions, but were pleasantly surprised by the value for money.



We opted to check out the lodge's 95,000-square-foot indoor waterpark the next morning after stretching out with "Twas the Night Before Snowland" Yoga Tails in the lobby. The temperature control at the waterpark was impressive – you'd totally forget that it's 30 degrees and rainy outside! The Snowland cabanas were a nice seasonal touch. There was a nice, calmer area for younger children and life vests available.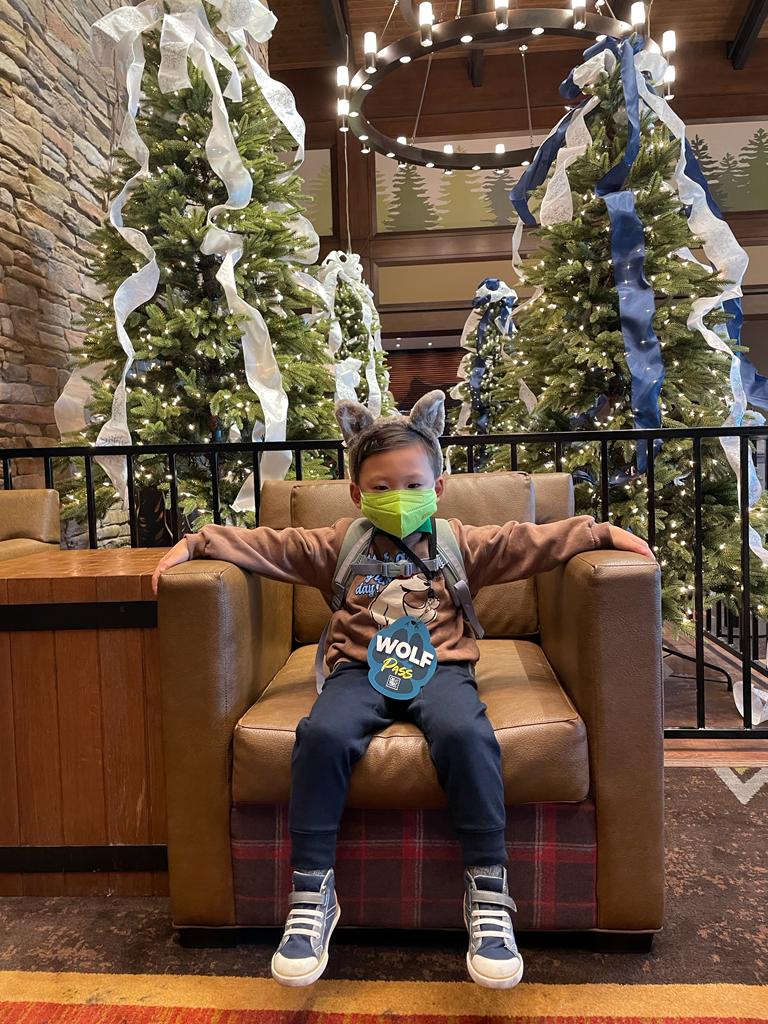 We were equally impressed by the wide variety of dry play activities like the interactive MagiQuest, Moonstone Mine maze, character experiences (including a Santa meet-and-greet), bowling, elevated ropes obstacle course,  Frosty Fest Family Dance Party, and bedtime stories by the fireplace! What's more, just before check-out, we received a go-to craft pack to keep the fun going on the road.
Throughout our visit at the Lodge, my bright-eyed 4-year-old kept proclaiming, "Mommy, I want to stay here FOREVER!" 'Nuff said.
It is also important to note that we encountered many reminders of
Great

 

Wolf

 

Lodge

's Paw Pledge program was in full effect. The company-wide initiative aiming to keep families healthy and safe while they play together at the indoor waterpark resort was developed in conjunction with medical professionals, disinfection specialists, industrial engineers, and public health officials. The program focuses on disinfection and sanitization, physical distancing, personal protection, and minimizing surface interactions in all guest areas across the resort. The fact that they take these measures so seriously certainly gave this mama some peace of mind!