One of my favorite destinations for a family day-trip from San Francisco is beautiful Half Moon Bay, where my husband and I have been taking our now ten and twelve-year-old daughters since they were babies. With its bucolic fields of flowers, artichokes and pumpkins, gorgeous beaches and charming Main Street, this small, coastal town feels a world away, despite being only twenty-five miles south of San Francisco.
So, what is there to do with kids in Half Moon Bay? Here are eleven things that my family has enjoyed over the years, some better for younger kids and others for older kids, some seasonal and some good year-round. You'll need to visit more than once to tackle all of them, so start by picking one or two and head on down for a day-trip to Half Moon Bay. Trust me, you'll want to return again and again!   
Hit the beach . . .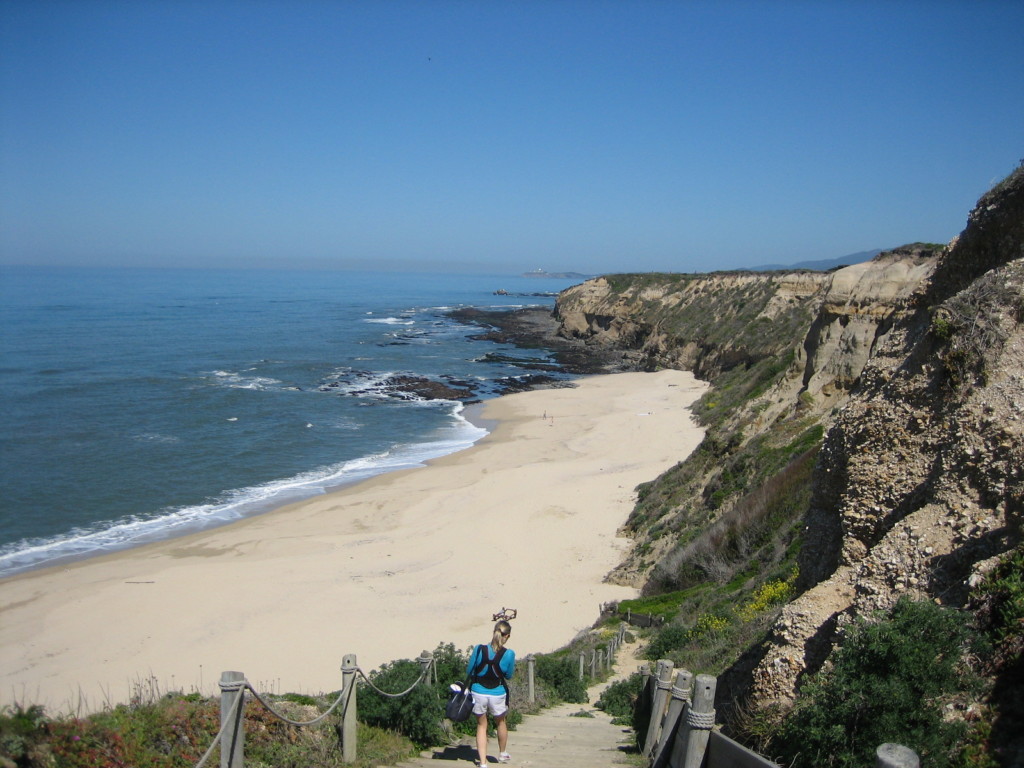 Half Moon Bay's white sand beaches are all spectacular, so you really can't go wrong whichever one you choose. My family's favorite is Cowell Ranch Beach, one of the more remote and lesser-known spots along the coast. From the small (free) parking lot off Highway One, walk about a half mile through agricultural fields and brush and down a long, steep staircase to reach a stunning, quarter-mile-long pocket beach backed by sandy cliffs. From the top of the cliffs, take a peek at Seal Beach, just south of Cowell Ranch Beach, and see if you can spot any of the harbor seals that frequent this protected area.
Word to the wise: there are a couple port-a-potties next to the parking lot, but no bathrooms or other facilities on the beach. So, be sure you've got all the snacks, drinks and gear that you need and "go" before you go down to the beach. Also, keep in mind that the surf here is rough, so swimming is not a good idea.
Go horseback riding . . .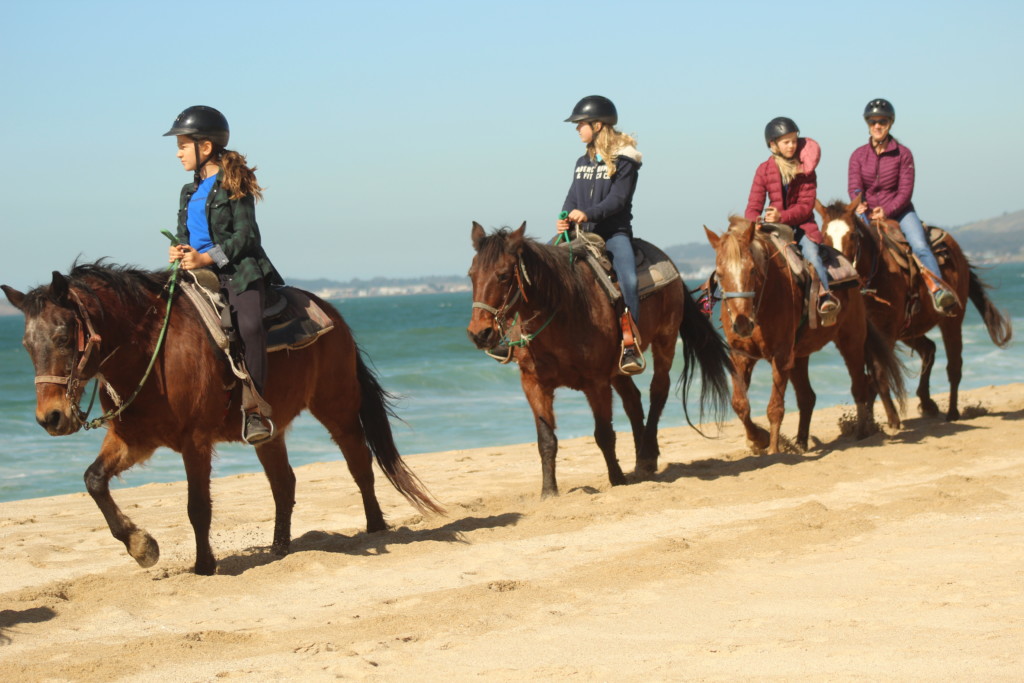 If your kids are seven years or older, they can go on a guided trail ride through coastal pastures, woodlands and along the beach on Seahorse Ranch's gentle rescue horses. No experience is needed, and the guides at Seahorse Ranch do a good job of looking out for the kids and making sure they stay safe and happy throughout the ride.  
Be sure to make a reservation with Seahorse Ranch in advance, and look out for Groupons, which are frequently available and can significantly lower the cost of your ride. Also, keep an eye out and smile for the numerous photographers stationed at various points along the trail. I was so impressed with the pictures they took of my daughters and me during our recent visit that I ended up splurging on a flash drive with all 200 photos.
Hike through a Redwood forest
. . .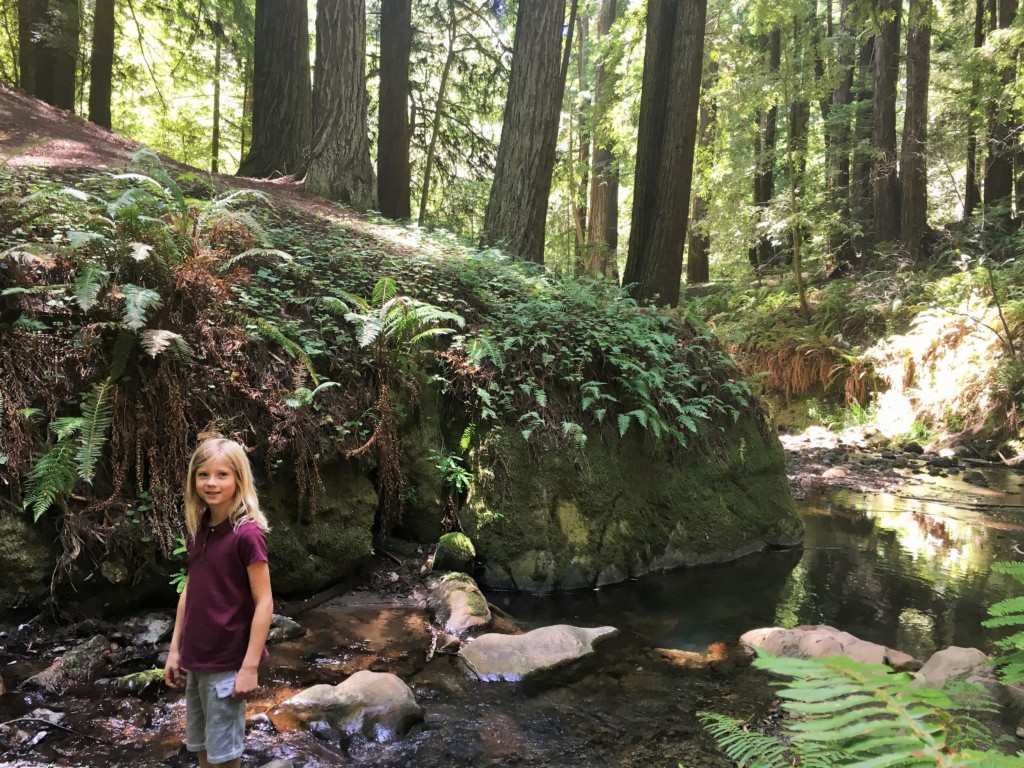 The western, Half Moon Bay side of Purisima Creek Redwoods Preserve is a magical fairyland of soaring Redwood trees, lush ferns, mustard yellow banana slugs and a babbling brook. The first mile or so of the Purisima Creek Trail is flat, making it a good starter-hike for small children. When your kids are able to handle more serious hiking, you can continue all the way up to the top of the ridge and back, for a fairly strenuous 6-mile loop. Note that while the main entrance to the preserve is located off of Skyline Boulevard in Woodside, you'll find the trailhead for the Purisima Creek Trail next to a small lot off Purisima Creek Road in Half Moon Bay.
Watch planes land and take off while you eat . . .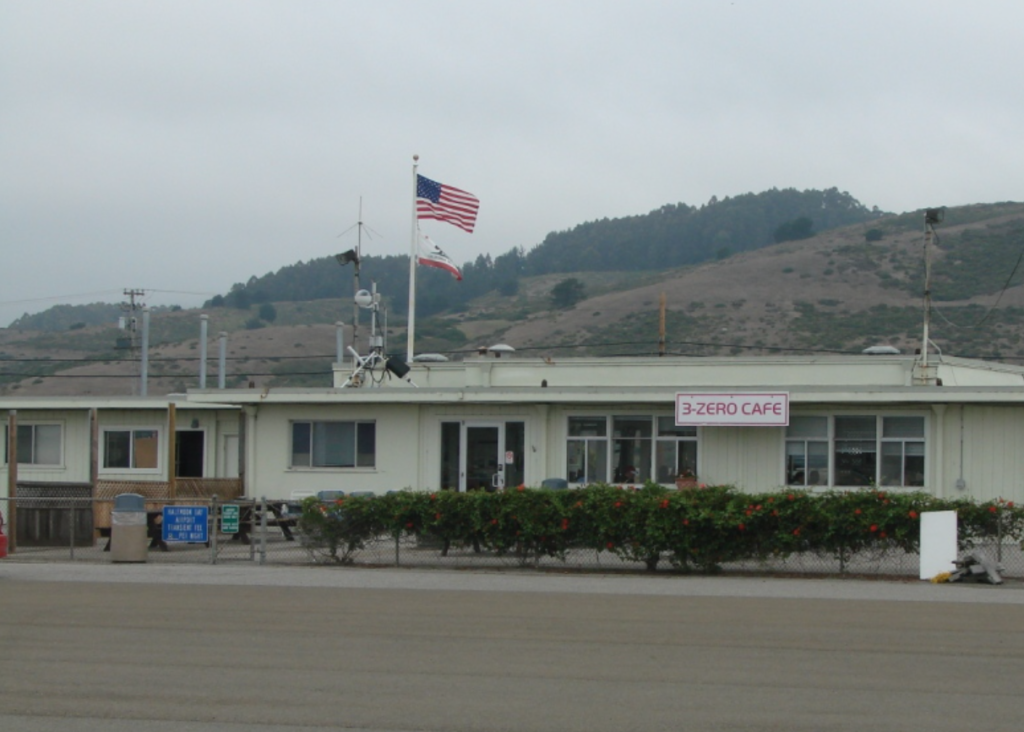 At 3-Zero Café, located at tiny Half Moon Bay Airport, you can watch private planes land and take off on the tarmac outside while enjoying a delicious meal. The planes, together with the restaurant's aviation-themed décor, will give your kids a lot to look at and ward off the usual requests to play on your iPhone. While lunch is also great, breakfast at 3-Zero Café is considered by locals to be the best in town, with an extensive menu that includes some twelve different kinds of omelets and six different types of waffles.
Pet pygmy goats . . .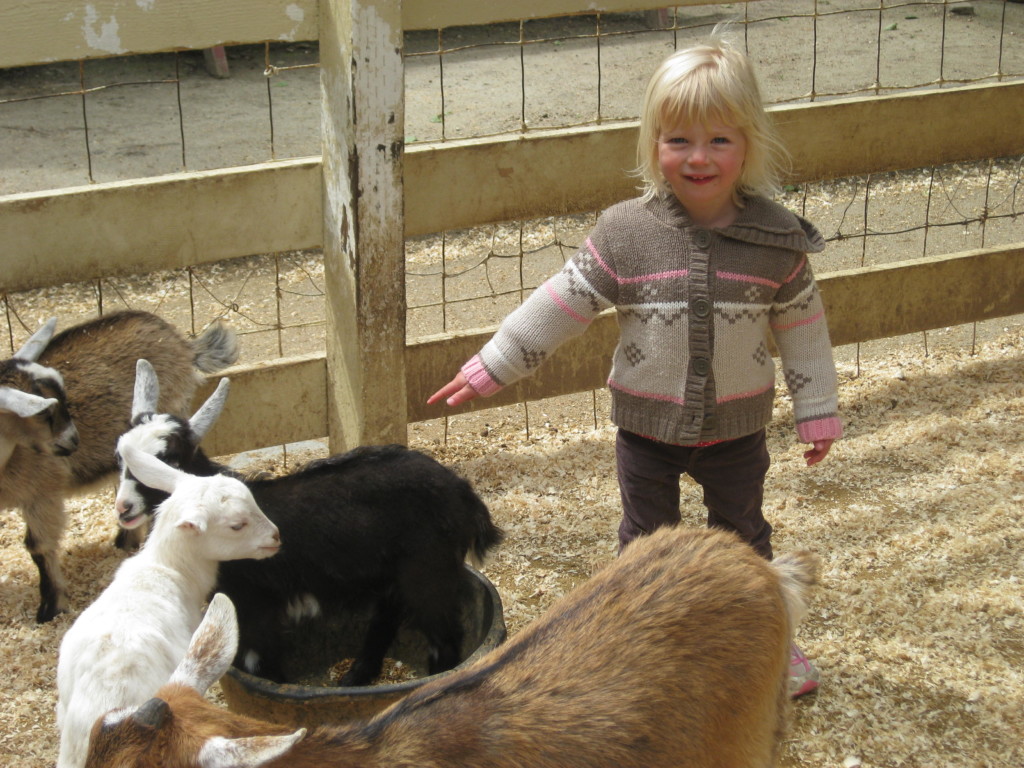 While Lemos Farm, with its petting zoo, hay rides, and pony rides, among other fun activities, is especially great for toddlers and younger kids, my ten and twelve-year-old daughters still get excited about visiting the farm's sweet pygmy goats. The farm's various activities are priced separately, so you can pop in for a quick visit or stay for several fun-filled hours.
Lemos is particularly festive during the holidays, with a pumpkin patch and not-too-scary haunted house for the Halloween season (September and October), train rides to the farm's Christmas tree field in December, and free Easter Egg hunts for kids ages two through seven years on Easter Sunday. Traffic can be brutal during these busy times, so plan accordingly and try and get an early start from San Francisco.    
Stroll, eat and shop on Main Street . . .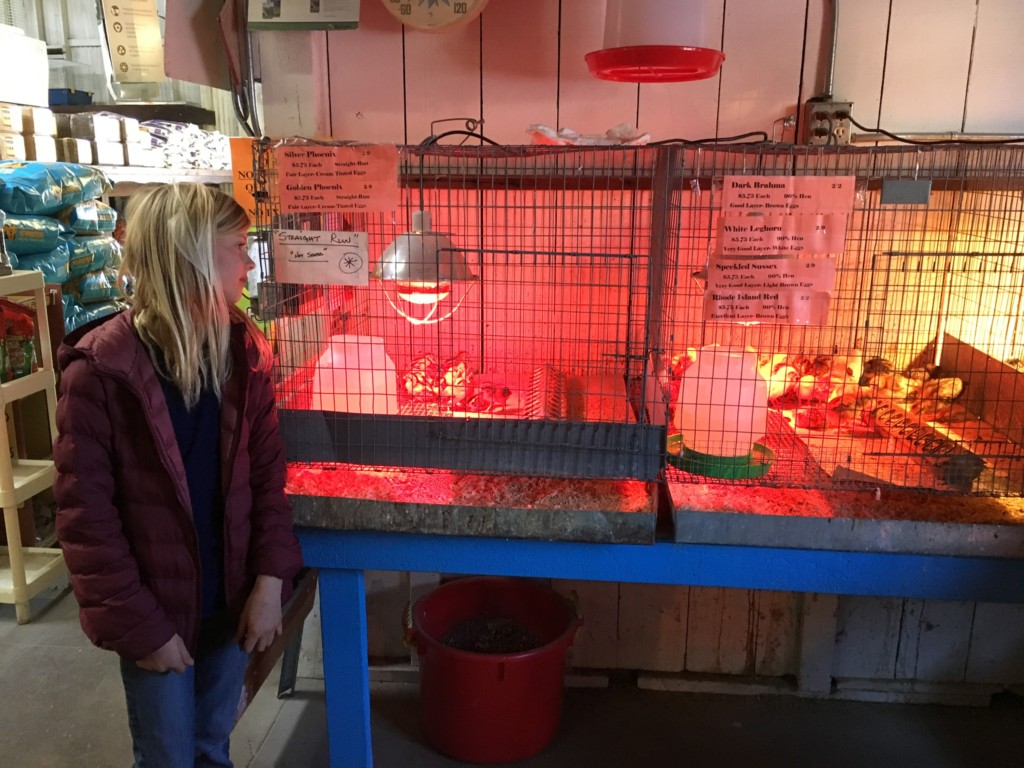 Half Moon Bay's quaint and historic Main Street is a lovely place to stroll about, browse through shops and stop for lunch. Don't miss Half Moon Bay Feed & Fuel, an old-time country store selling things like saddles, animal feed, farm implements, and – to my daughters' delight — multiple varieties of chicks and rabbits. San Benito House Deli, with its kid-friendly patio and excellent sandwiches, is my pick for a casual family lunch and Nano's Yogurt Shack, serving frozen yogurt and Hawaiian shave ice, also has a large outdoor seating area (in the back) with plenty of space for little ones to run around.
Make s'mores around a fire pit at the Ritz . . .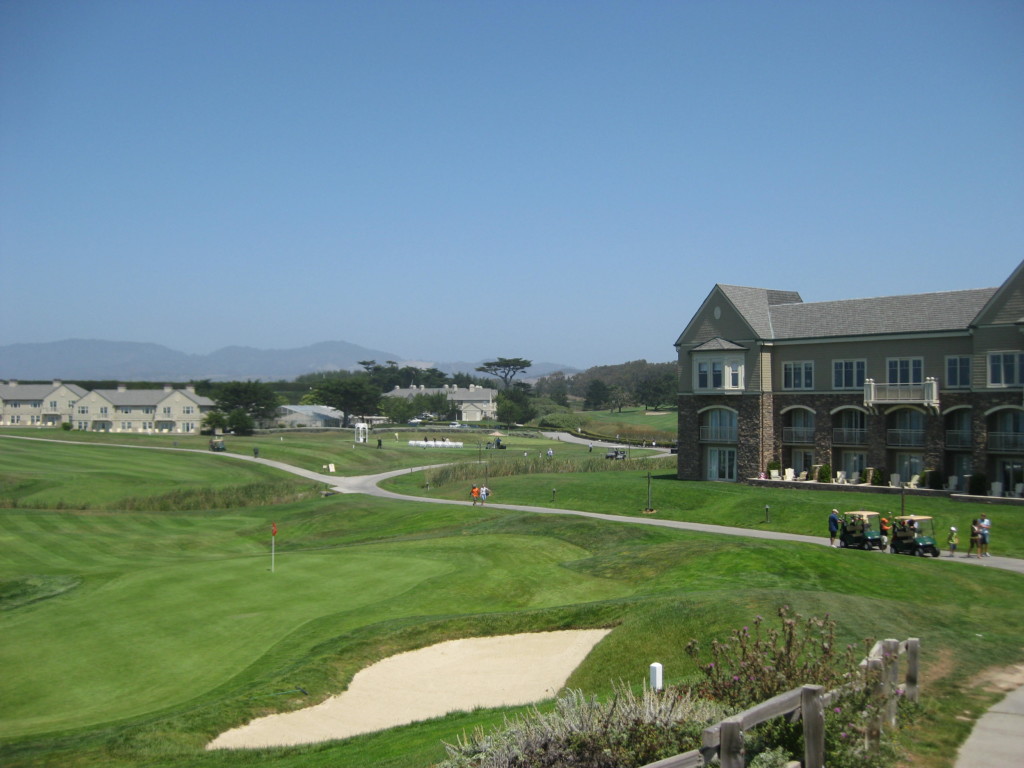 While the majestic Half Moon Bay Ritz Carlton, located on a bluff overlooking the ocean, may strike you as too ritzy for kids, it is actually a great spot to treat the family to a bit of the good life. After a casual lunch at the hotel's outdoor Ocean Terrace restaurant (open Friday through Sunday), settle in around a fire pit and roast some marshmallows for s'mores. You can also go for a walk on a paved path through the resort's golf course and along the cliffs to better take in the property's spectacular views.
The Ritz provides a limited number of free "coastal access" public parking spaces, so try to arrive early and snag one of them. Otherwise, you will need to pay $30 for valet parking.
Grab lunch at The Barn . . .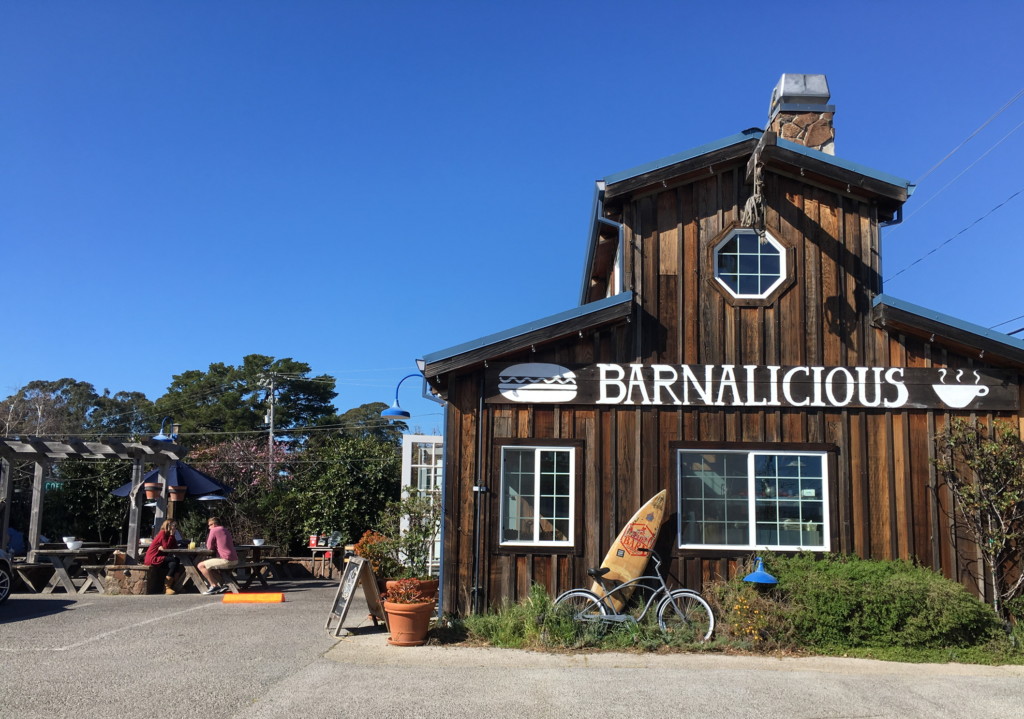 Located right off of Highway One, The Barn is my new Bay Area-favorite for a casual, al fresco lunch with (or without) the kids. On my recent visit with my two daughters and some friends, we sat outside in the sun at a picnic table in the rustic-chic patio area (heat lamps and blankets are available for days when the fog creeps in). The Barn serves up delicious burgers, sandwiches, soups, and salads made with fresh, locally sourced ingredients, as well as Andytown coffee, craft beers, wine and the cleverly-named Barnold Palmer – just the right sweet-tart mix of lemonade and iced tea.
Find the perfect Christmas Tree . . .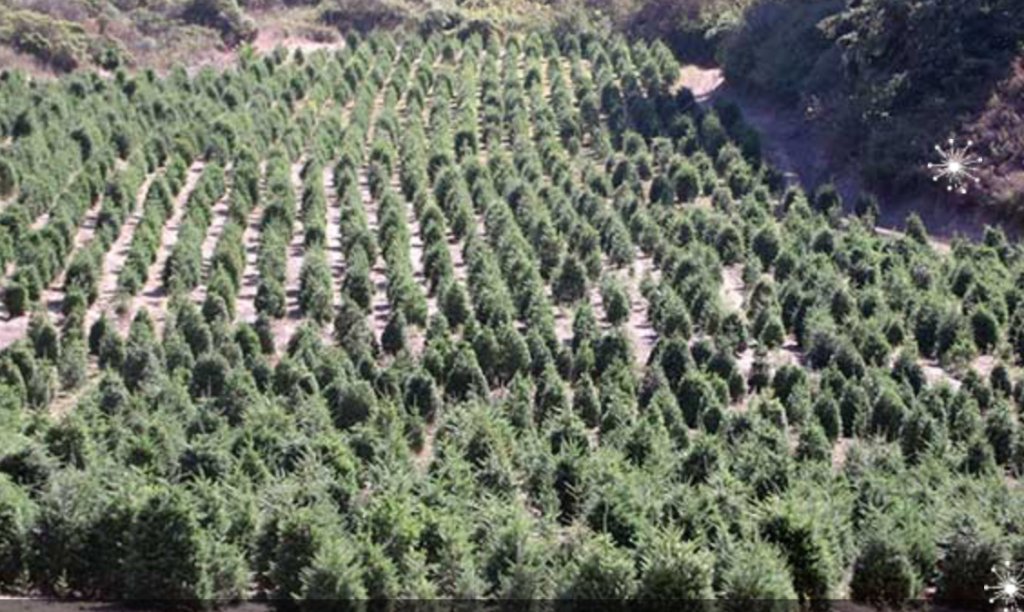 Instead of buying your Christmas tree at a lot in the city, make the trip down to Santa's Tree Farm & Village, where you and your family can select and cut down your own tree from a vast, 487-acre forest of six different types of live evergreens. While you are there, take advantage of the opportunity for a holiday card-worthy photo with Mr. Claus in Santa's Village, where you will also find a gift shop and other holiday activities on offer.
Visit a pumpkin patch . . .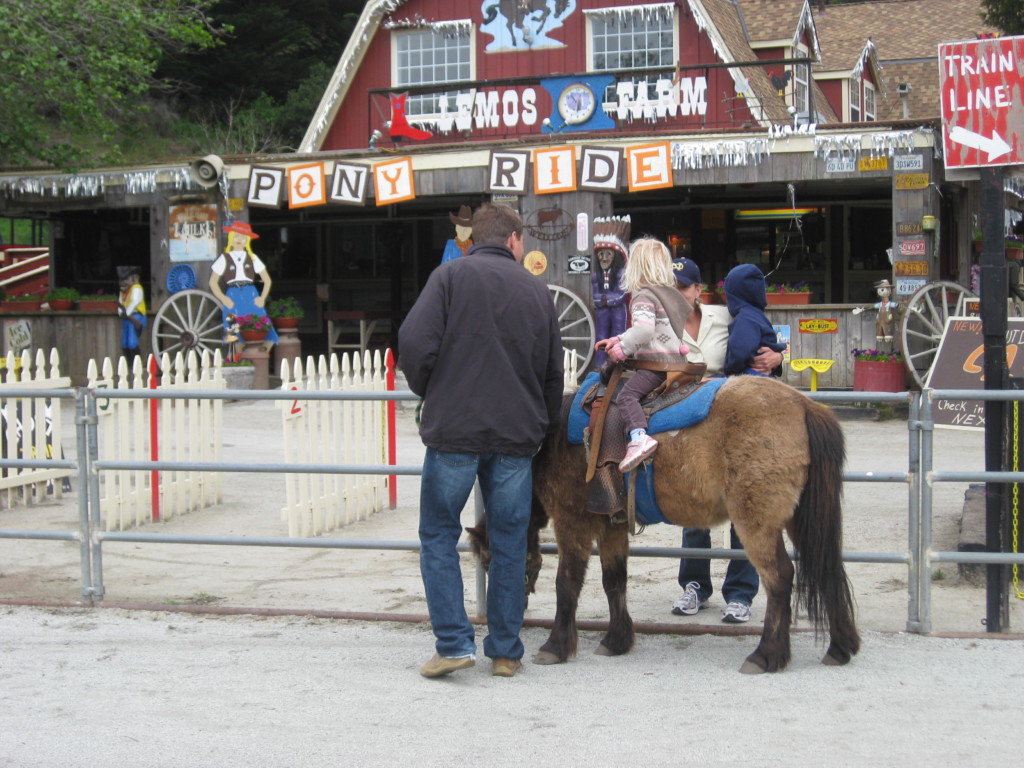 Half Moon Bay, the self-proclaimed "World Pumpkin Capital," is arguably the best place in the Bay Area to visit a pumpkin patch during the Halloween season. Most patches offer a variety of fun activities in addition to the gourds themselves, including hay and corn mazes, pony rides, and haunted houses. Lemos Farm, mentioned earlier, is one good option, and others include Arata Pumpkin Farm, Farmer John's, and Pastorino Farms.
If your family is really pumpkin-crazy, mark your calendar for this year's Half Moon Bay Art & Pumpkin Festival, scheduled for October 13-14, 2018, on Main Street in downtown Half Moon Bay. This free, family-friendly celebration of all things pumpkin includes live bands, expert pumpkin carvers, costume and pie-eating contests, a haunted barn, food, drinks, crafts, pumpkins (of course!) and more.
See carnivorous plants and make a fairy garden . . .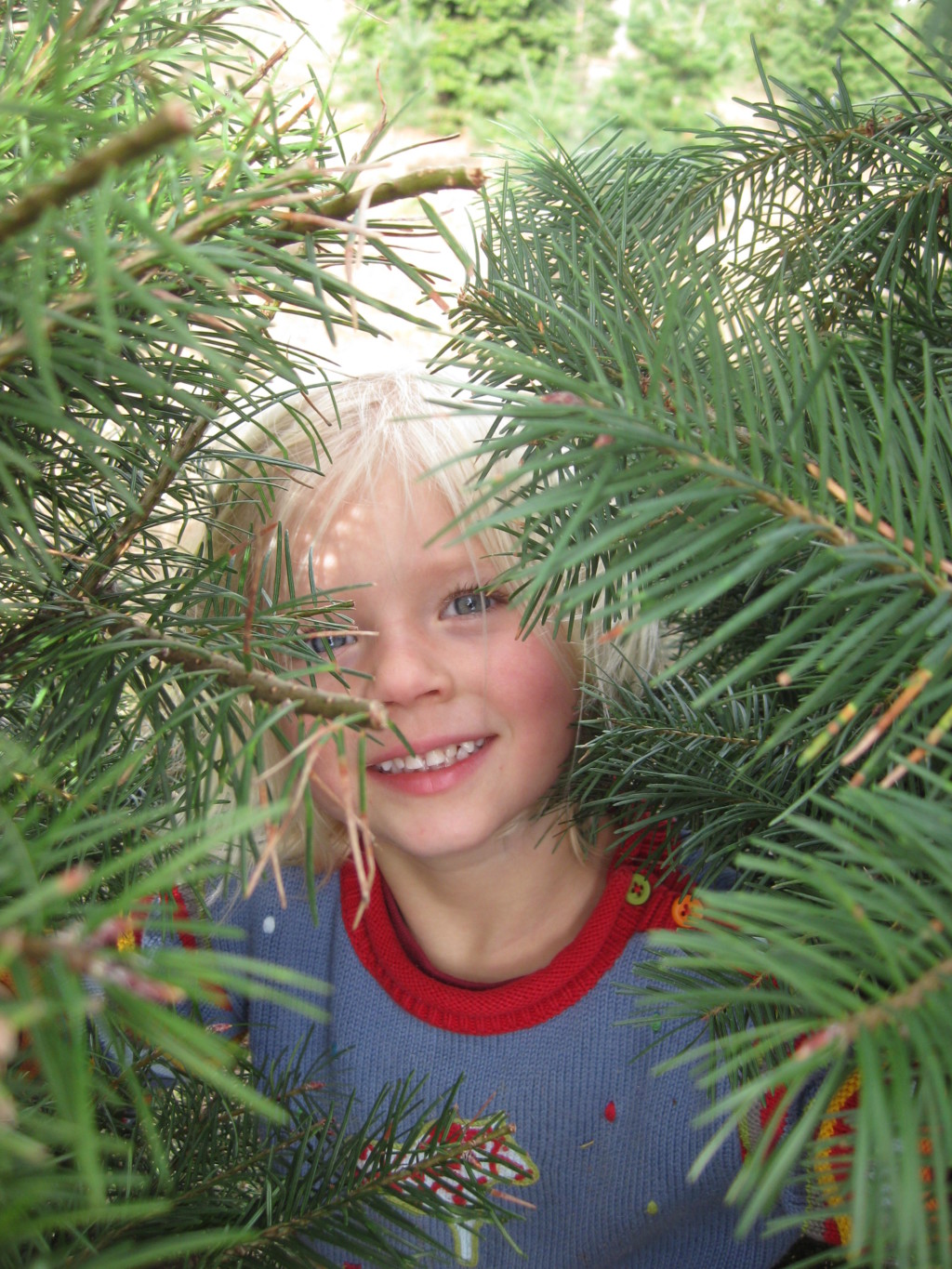 If your kids are fascinated by the idea of meat-eating plants — and really, who in their right mind wouldn't be – take them to Worlds Rare Plants, a family-owned business that grows and sells carnivorous plants. You'll find Venus Fly Traps, Sundews, and Pitcher Plants, among other insect-eating botanicals, as well as an extensive collection of whimsical fairy garden houses and accessories.  
What's more, on Saturdays and Sundays at 10am, Worlds Rare Plants offers fairy garden classes where kids (ages 5 and up) are shown how to arrange plants and ceramic fairy garden accouterments in a soil-filled wooden box that they get to take home at the end of the class. Call ahead for a reservation, prices and other details.   
Have I missed any of your favorite family-friendly spots in Half Moon Bay? If so, please share them with us!