Stroller Friendly * Outdoor * Socially Distanced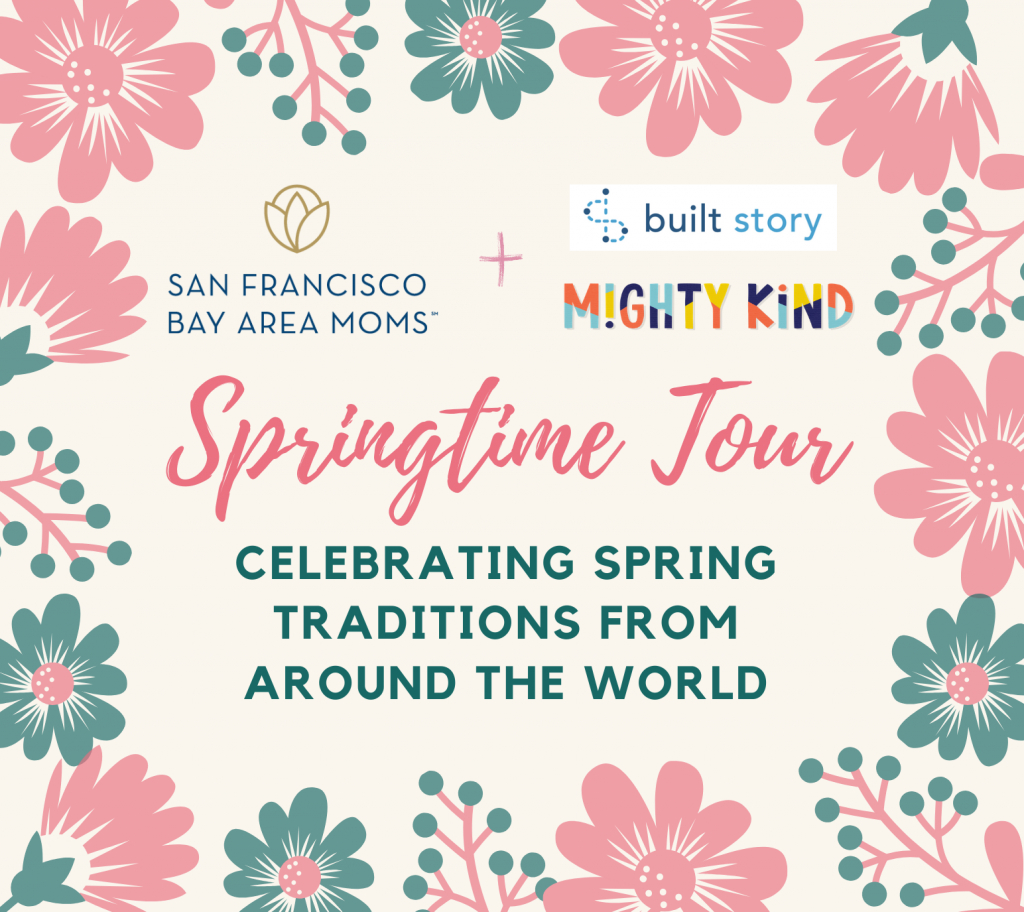 Do you have Spring Fever? Well, we have just what the doctor ordered: a self-guided springtime tour! As you and your family stroll through Mission Dolores and Noe Valley, you will learn about 10 different springtime celebrations from around the world!
As you walk from stop to stop (outdoor only and socially distanced!) you will spot internationally-themed spring images in windowfronts and learn about those spring celebrations along the way! The tour offers recommendations, too. You might order a special curbside coffee along the route, sample chocolates, or play in a park–it's all part of the tour!
You can preview the tour here, at the Built Story marketplace. To receive all of the tour's content, and to receive walking directions, download the free Built Story app, available on iOS and Android. All new users will enjoy their first tour free from March 17 through March 21, 2021.   
San Francisco Bay Area Moms is delighted to partner with Built Story and Mighty Kind, an Anti-Bias Magazine for Kids, to provide this multicultural spring tour. Together, we are offering a fun new way to experience spring, and San Francisco!

What a special gift to all our families this spring! A chance to connect safely and celebrate spring!