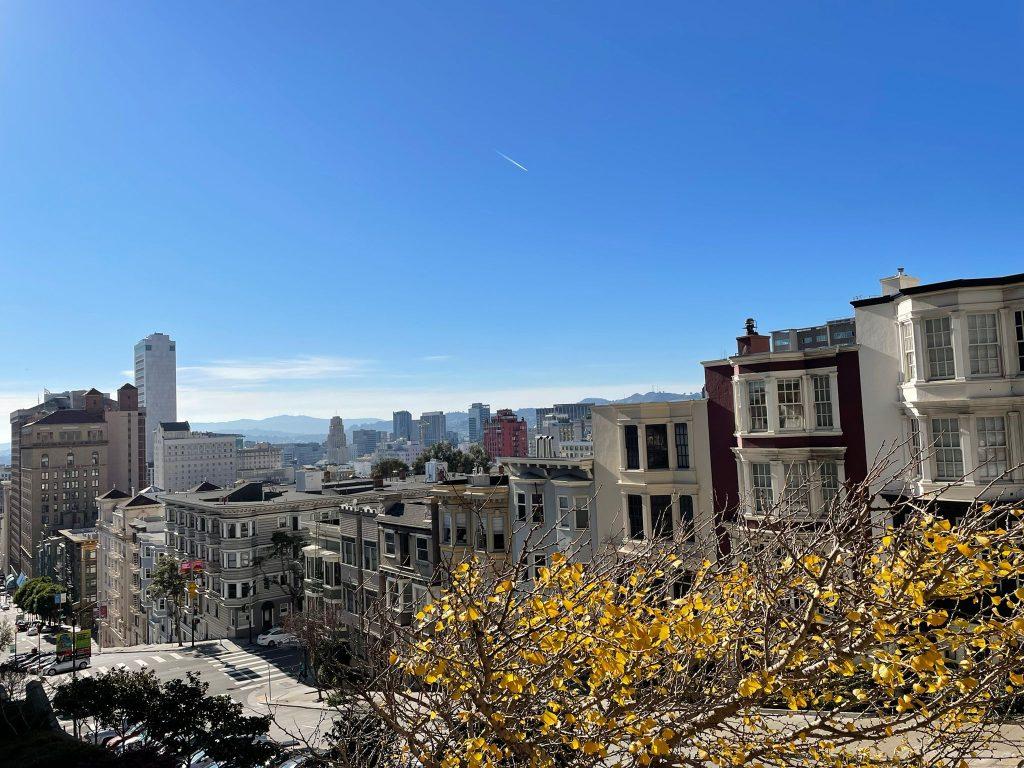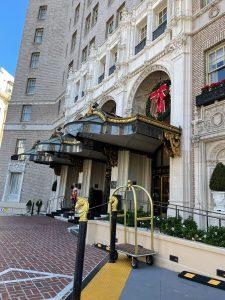 Every December, our family has the tradition to make a trip to see the holiday lights and sights around the City, with must-do stops at Union Square, Ghirardelli Square, and Fishermen's Wharf. Ever since we moved out of the City, the trips to San Francisco have become more of special outings, and we're always conscious of getting back across the bridge before rush hour and peak traffic periods. This time, we're doing our SF trip in style with a staycation at The InterContinental® Mark Hopkins San Francisco (the Mark Hopkins), an iconic hotel and Bay Area historical landmark.
It wasn't long before we were whisked into the holiday spirit as we stepped foot past the giant nutcracker into the decked-out grand lobby, featuring a festive Christmas tree in front of a cozy fireplace.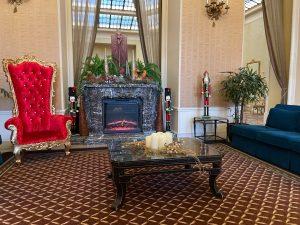 Connie Perez-Wong, the Mark Hopkins' creative director of two decades, explained that the hotel has been a member of Historic Hotels of America since 2011. The land on which the esteemed hotel now occupies was once the site of the former 40-room mansion owned by railroad magnate Mark Hopkins before its destruction by the Great San Francisco Earthquake of 1906. The mansion was then replaced by a more modest structure at the behest of the San Francisco Art Association (now known as the San Francisco Art Institute) before mining engineer and hotel investor George D. Smith built a luxury hotel in its place, where countless luminaries, entertainers, politicians, and dignitaries have graced their presence.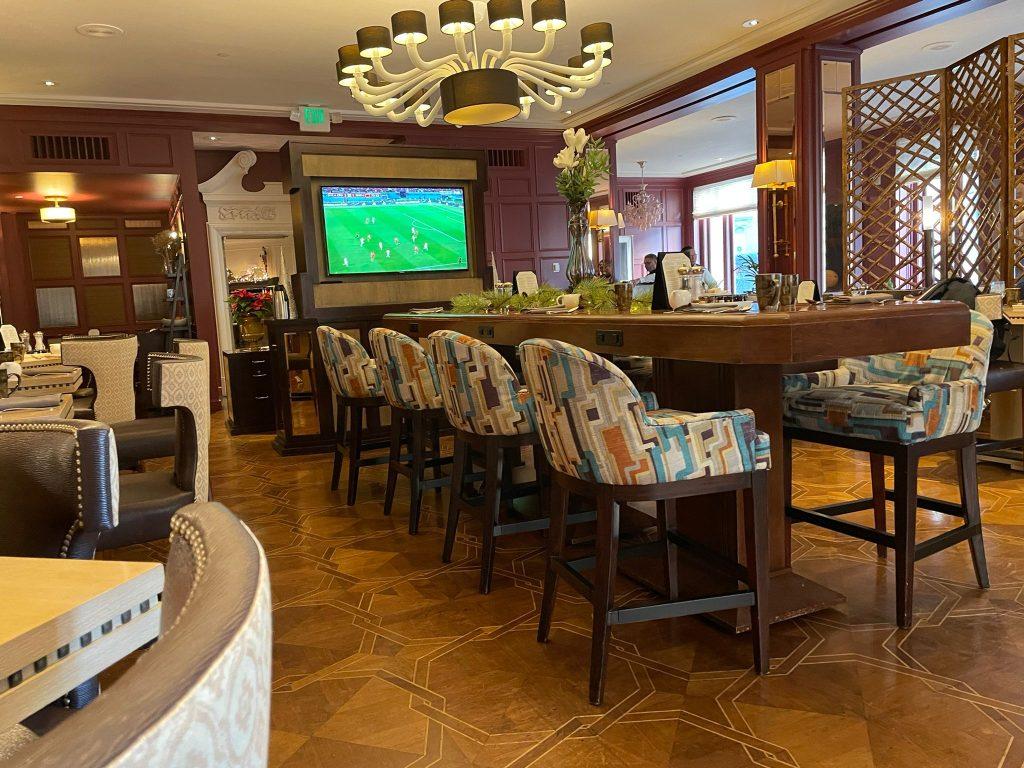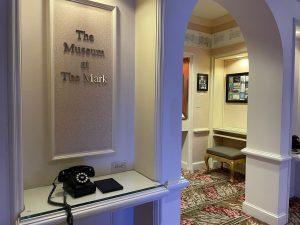 Under the InterContinental brand, the Mark Hopkins continues to extend its rich and colorful history through its superior, understated service and exceptional amenities. A key driver of what made our stay so comfortable was their signature VIP services through an exclusive Club InterContinental experience, an esteemed Club within the Nob Hill Club. Given its prestige and high-end entity, you'd be surprised at just how family-friendly and pet-friendly (pro tip: pet stays are complimentary!) the Mark Hopkins is.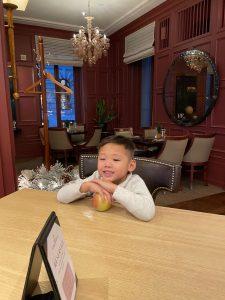 I'd strongly recommend booking a room at Club level or adding on access to Club InterContinental during your family staycation. That way, you and your family can enjoy the private club lounge with high-speed wifi, TVs, cable car views, as well as hot and cold beverages. Kick off the morning with continental breakfast à la carte with club access, and hungry monsters are welcome to stop by the lounge throughout the day for fresh fruits and light snacks. In the evening, cocktails, adult sippies, desserts, and hors d'oeuvres are delightful as you start to unwind from a fun-filled day. If you have a big family, consider a suite and request roll-in beds. More importantly – perhaps the most important benefit of all – Club InterContinental guests receive extended check-out privileges. That extra time makes allll the difference, y'all.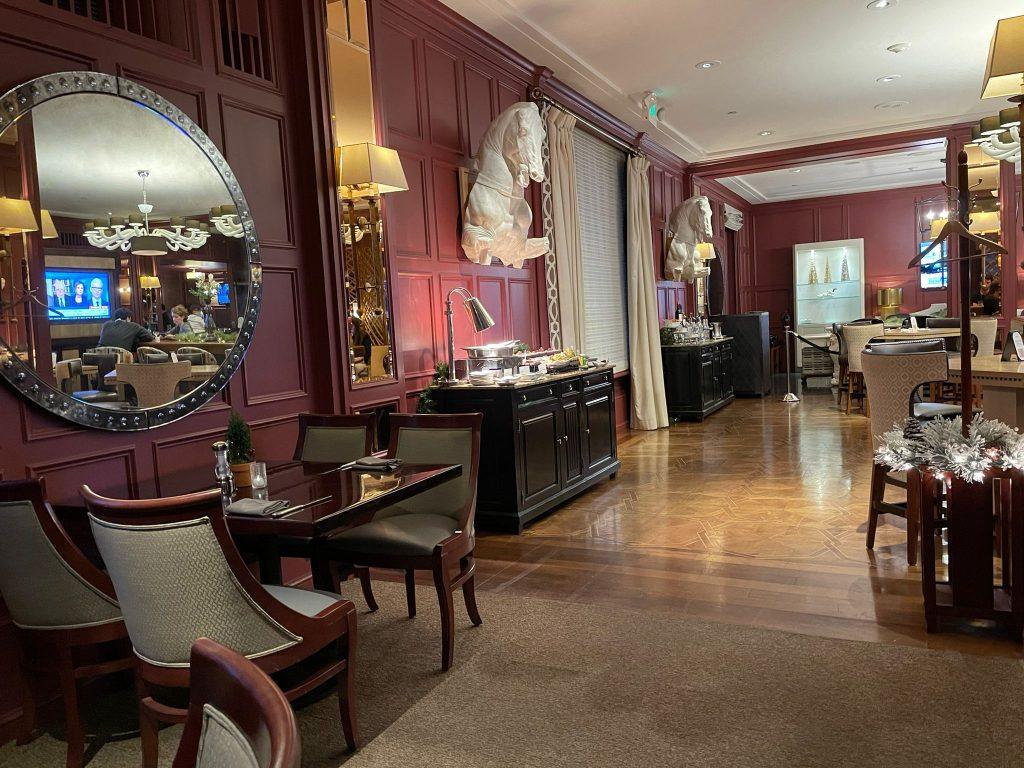 Celebrating at the Mark Hopkins is a classic way to enjoy an elegant and quintessentially San Francisco holiday season. Holiday events there sell out like hotcakes! Book early and join in the festivities during your staycation.
Kids and kids at heart can take part in seasonal fun at one of the InterContinental® Mark Hopkins' Magical Teas at the Top of the Mark, or usher in Christmas Eve and Christmas Day with a decadent buffet, unlimited bubbly, and live piano performances high above the City by the Bay with stunning views in every direction. If you're looking to ring in the new year in style, Top of the Mark is offering a delectable seven-course plated dinner and dancing to swing jazz music by Nick Rossi and His Swing Six amidst the twinkling lights of San Francisco followed by a refreshing New Year's Day brunch.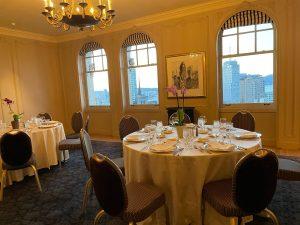 Prefer a more private affair à la McCallister style? The California and Penthouse Suites, reminiscent of a stylish residential pied-à-Terre with a timelessly luxurious feel and jaw-dropping views, offer the perfect venue for intimate holiday parties. Each Suite accommodates 50 guests for a reception and 30 guests for dinner with a waiting lounge. For larger celebrations and banquets, the newly refreshed and glamorous Peacock Court Grand Ballroom provides an exquisite setting for any event.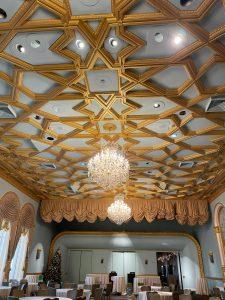 With its rich legacy of impeccable hospitality and grand architectural style, the InterContinental® Mark Hopkins San Francisco is a beloved landmark and a quintessential San Franciscan experience suitable for all ages. Our staycation was truly a memory maker, and I cannot recommend it more to you and your families. It's always the right time to give the gift of an InterContinental® Mark Hopkins San Francisco experience!
InterContinental® Mark Hopkins San Francisco
999 California Street, San Francisco, CA 94108, 415-392-3434,  https://www.sfmarkhopkins.com/