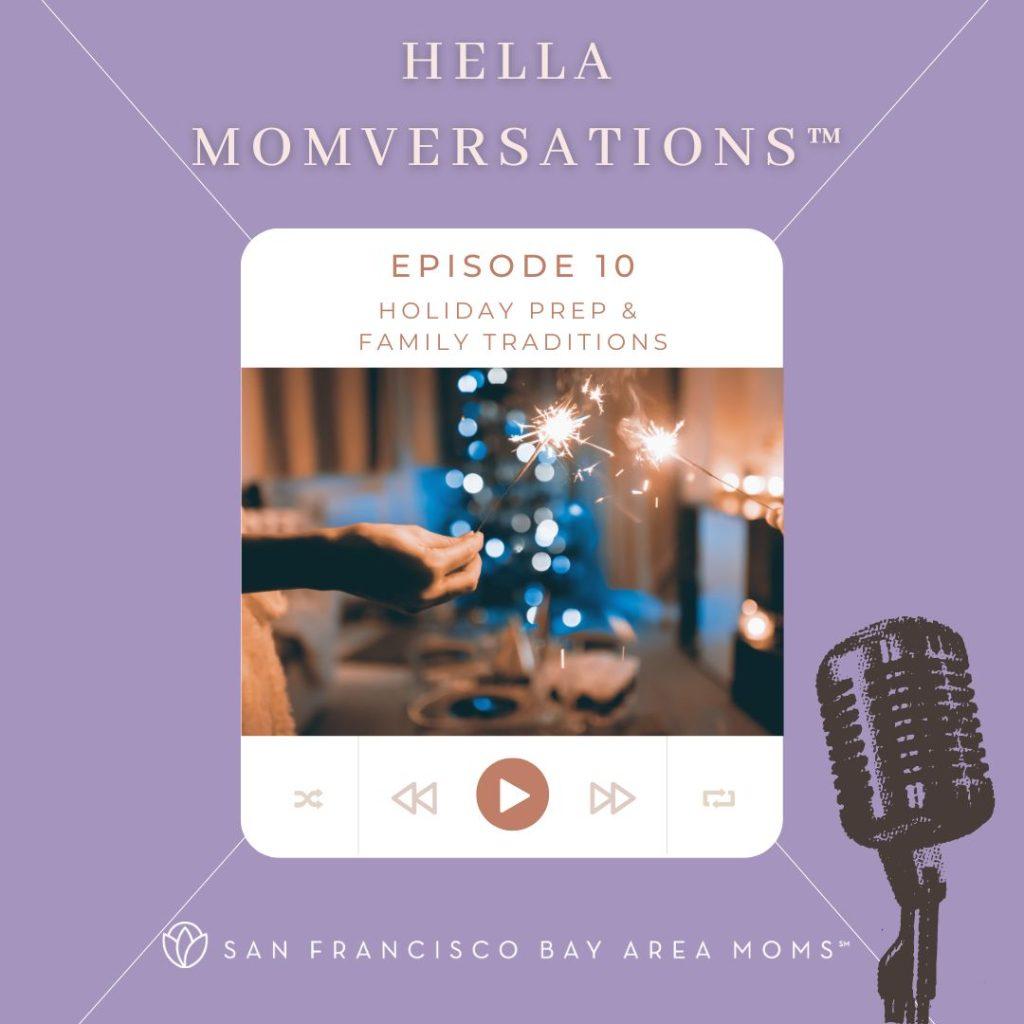 Welcome to Hella MomVersations, Keeping it Real With San Francisco Bay Area Moms. Local moms contribute to SFBAM for local moms, and this podcast, Hella MomVersations, is a podcast built from this community. Managing Editor, Olga Rosales Salinas, hosts this show, and contributing writers from the community co-host. As a member of the well-known, nationwide City Mom Collective, we are a top-rated online parenting publication, and community focused on sharing information, ideas, and personal stories to support, inspire and connect San Francisco Bay Area families. 
In this episode:
Olga Rosales Salinas, Managing Editor for SFBAM, hosts this episode, and Jeanne Hizon co-hosts. Hizon is an Associate Director of Sales for Kimpton Hotels & Restaurants. We are also joined by Michelle Corley Wing, contributing writer and CEO of It's Yoga Kids, and Sysamone Phaphon, contributing writer and CEO of KhuenPhu Inc. Asian Tradition & Modern Wellness | KhuenPhu, Inc. Tracy Keppel Leonard, Programming and Partnership Manager at Darkness to Light, also joined us for this holiday special. 
This Hella MomVersations Holiday Special was a fun episode where we discussed the importance of building traditions while lamenting over the pressure of doing just that. We also talked about our favorite articles and blog posts from the year. Join us! Comment below and let us know what you think.
Please donate and help us continue this podcast if you like what you hear.