How are you?
Are you tired?
Do you have days when you want to hide from your child(ren) or avoid the to-do list for the day?
When was the last time you took time for yourself and got away?
As a parent, I see you and understand you.
As a Rest Coach™, I also know that you can have the support you dream of to rest and care for yourself!
This is a safe space.
There is no judgment here. I have a 3.5-year-old child, and I get tired of being a parent. Every day. From the day she was born. Amidst all the excitement of seeing her grow and shine.
I used to feel guilty for wanting to take a break. I dreamt of going away and sleeping the entire night without interruptions. I dreamt of having an unrushed, warm, and delicious meal.
This guilt came from thinking I hadn't done enough as a mom.
Then I realized that neither my family nor I benefited from these thoughts. I decided to change things up.
I went on a solo getaway.
I wrote about how marvelous it felt to be away alone (see my original post). That was in 2020. In 2021 I had one solo trip every quarter. In 2022 I am continuing this schedule. I have done solo full-day hikes and two-night stays in San Diego and Fairfax, California.
In October I went to an epic solo getaway where I made my dreams come true. I flew on a hot air balloon amidst hundreds of other balloons during the 50th International Hot Air Balloon Fiesta in Albuquerque, New Mexico. Check out my Instagram for highlights! I took the trip because no one in my circle wanted to do it the way I imagined. And that is cool! For years, I put away experiencing the sensation of flying because I couldn't find the appropriate company—silly me.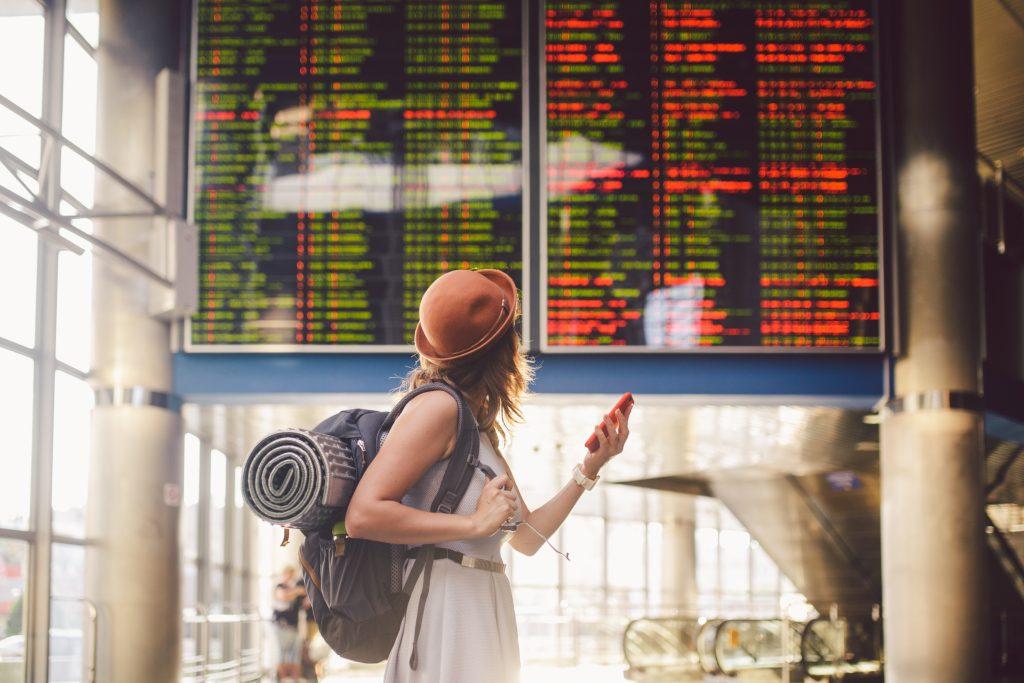 Two types of solo getaways
As a Rest Coach™ and travel strategist, I classify solo trips into two categories:
The first one is when you want to run away. Your main goal is to hide from everything you know for a moment, day, or week. It can happen when all the to-do list items, people, chores surround you, and all you want is to find a moment to think, be, and relax. This type of self-care started my business ventures by putting my brain back into my head and making me feel like a person again.
The second one is when you want to explore the world the way you see it and the way you enjoy it. When only you understand the value of a particular destination or experience without having to convince others to join you. That's what my hot air ballooning adventure was about: exploration.
What no one tells you: You can have fun on your own!
Regarding most of our hobbies and interests, including travel, we feel compelled to seek others to join in on the experience. Some people do it to confirm that they are making the "right choice" of the activity. Some do it because they seek companionship. Some do it because they don't think any action "should be" experienced alone. Whatever the logic and the story behind it – they all are valid.
However, working with my clients in a coaching and supporting role, I have observed that people often wait to pursue a hobby instead of trying to do it alone. In a "good" scenario, you have a list of "when my kids grow up" or something similar to take on these interests later in life. But who knows when you'll get to that list.
I want to remind you that YOU DESERVE having fun the way you want to!
And you can have fun on your own!
It's like reading a book – you don't usually need to convince others that you are interested in a particular title/author/genre. You get the book and read it even if others find it boring or "not the right kind" of a book.
Try it!
Getting away is a big undertaking. And you don't need to spend nights out if you have never done it. As a Rest Coach™, I recommend small changes and tiny steps because your nervous system will scream at you in alarm. And we don't want that. Traveling and getting away is a self-care act when approached correctly.
The first step is to think of one or two activities you either feel rushed or don't do because no one wants to participate with you.
And then imagine taking as much time as you want and exploring it on your own.
For example, I love taking pictures of all the flowers on the street or in a botanical garden and browsing tea stores, but when I am out with my partner, I feel like I have to be quick; otherwise, he might get bored. When going somewhere solo, I forget time and soak up the activity my way!