This is the perfect Valentine's Day recipe on how to make chocolate-covered strawberries and chocolate-covered bacon roses. My husband is not only a huge fan of bacon but he definitely loves his chocolate! This recipe is the best of both worlds and super easy to make.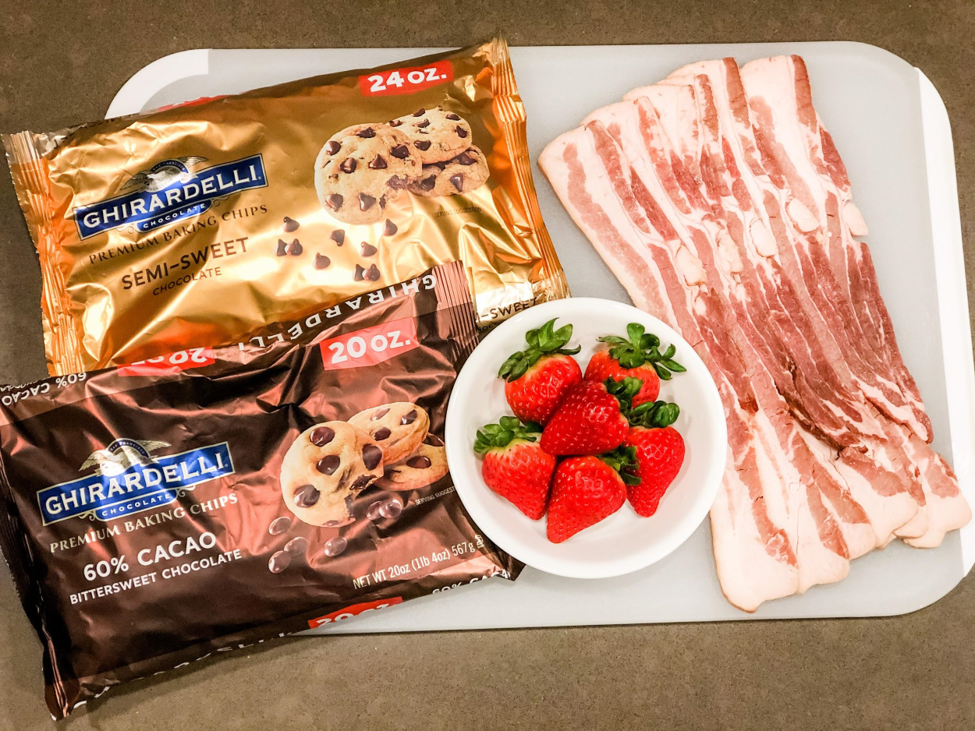 For these delicious treats, you will need your chocolate of choice, washed and thoroughly dried strawberries, and thick-cut bacon.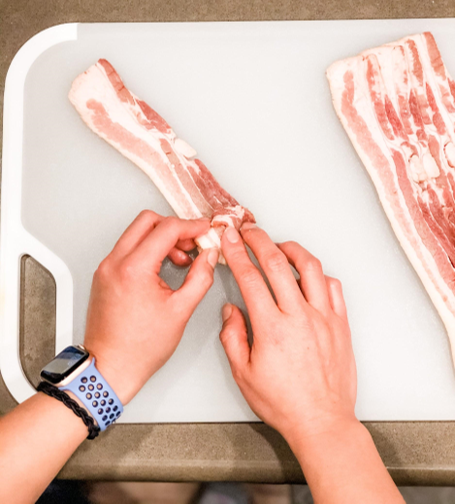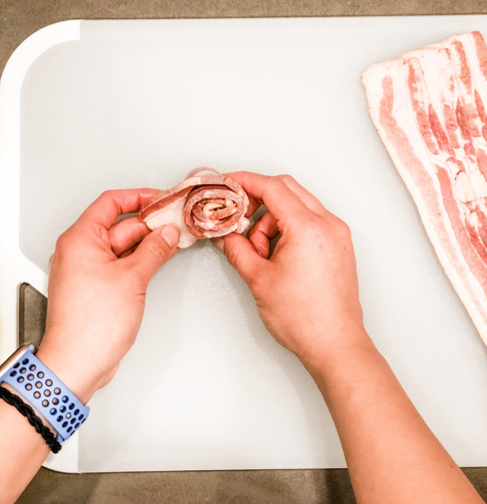 Begin with rolling each slice of bacon into rosettes.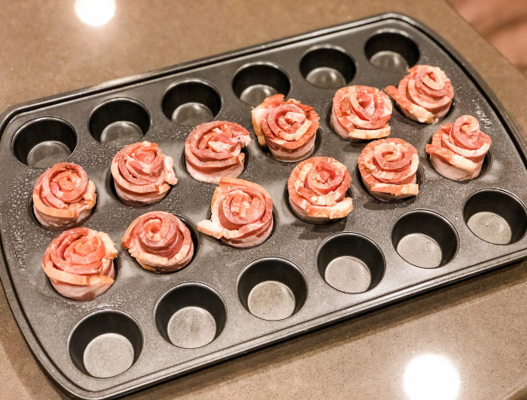 Coat a mini cupcake/muffin pan with cooking spray and place each bacon rosette into each cavity.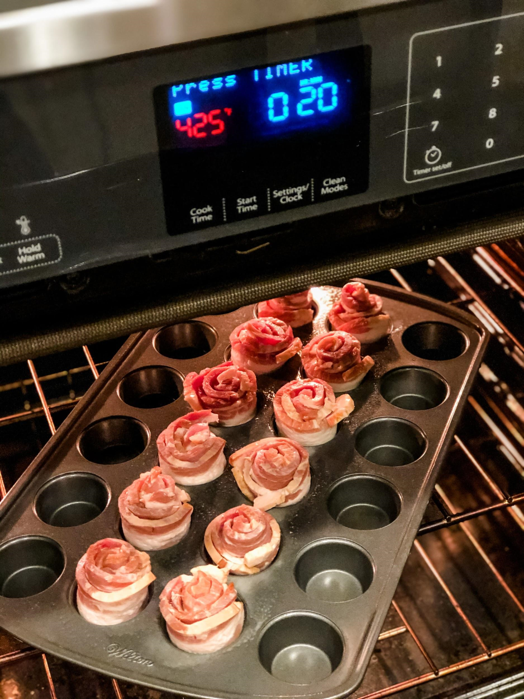 Bake at 425*F for 20-30min or until the edges are crispy and brown.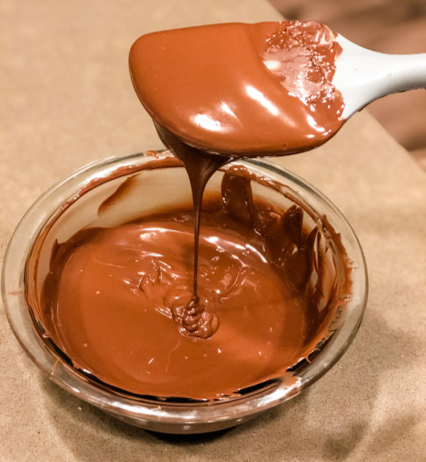 Now here is where you use your supermom multitasking skills. While the bacon roses cook, melt your chocolate in the microwave at 30-second intervals. Stir between each interval until fully melted.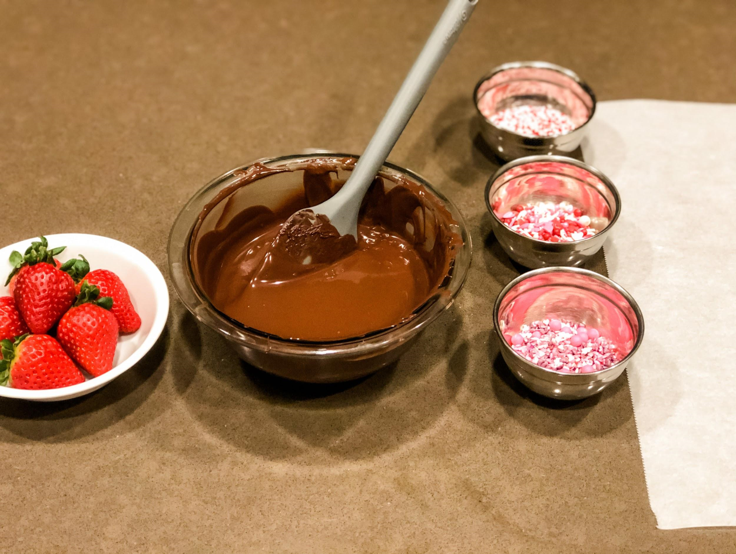 Prepare your dipping station with the strawberries, melted chocolate, sprinkles of choice, and parchment paper or a silpat mat. This part is also a great way to get the kiddos involved!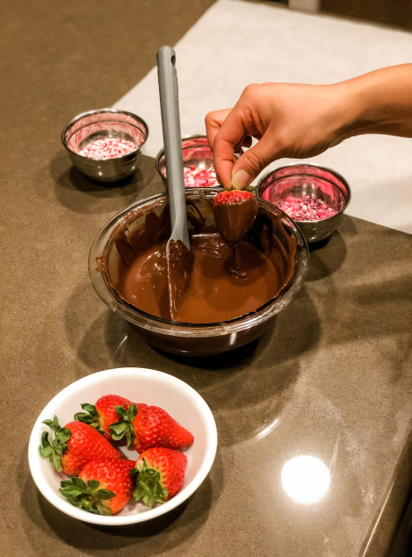 Gather the green leaves of the strawberry and use them as a handle to dip the strawberry into the chocolate.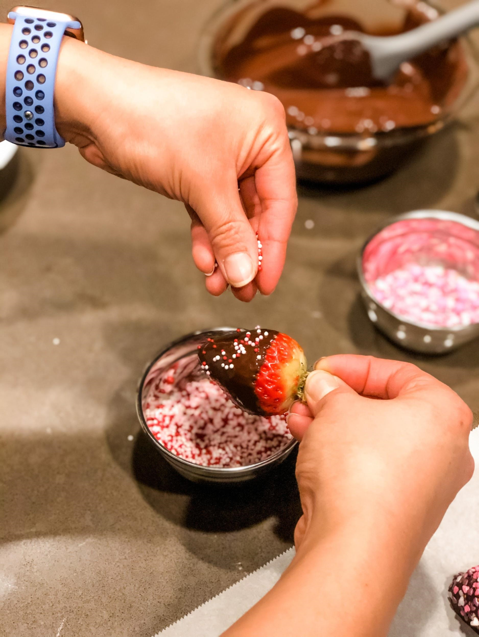 Let the excess chocolate drip off and sprinkle the strawberry while the chocolate is still wet.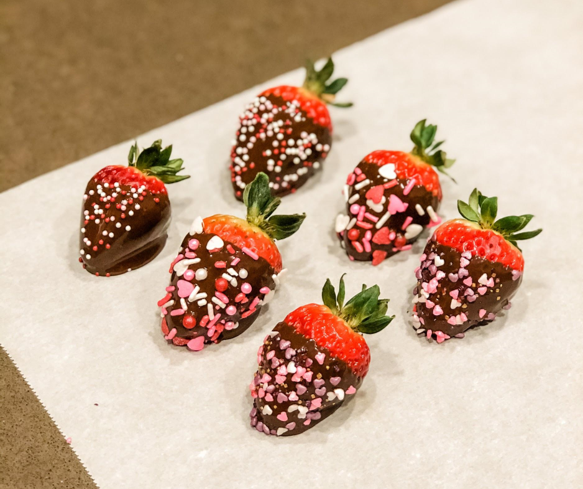 Carefully place your beautiful chocolate-dipped strawberry on your parchment paper until the chocolate hardens.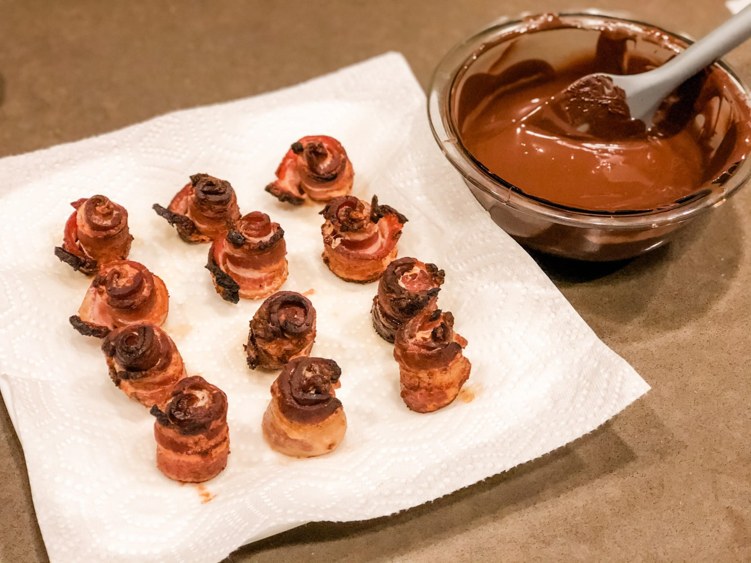 Once your bacon roses are done cooking, carefully use a fork or tongs to remove them from the pan and place them on a paper towel-lined plate.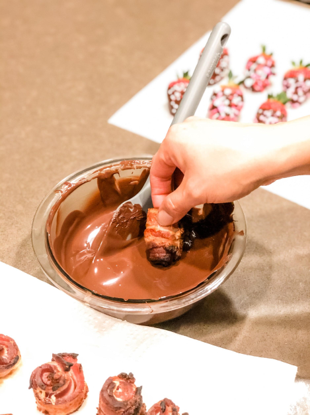 Once the bacon is cool to touch, grab the rosette from the bottom and dip into the chocolate.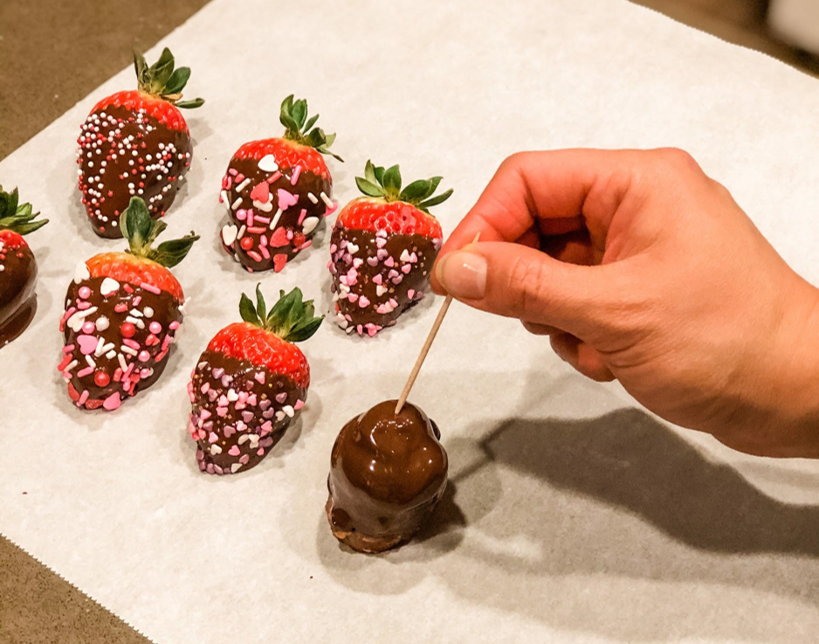 Place your freshly dipped bacon rose onto the parchment paper bacon side down. To make the rose design more prominent, use a toothpick to draw over the indents of the bacon. 
Allow the chocolate to harden.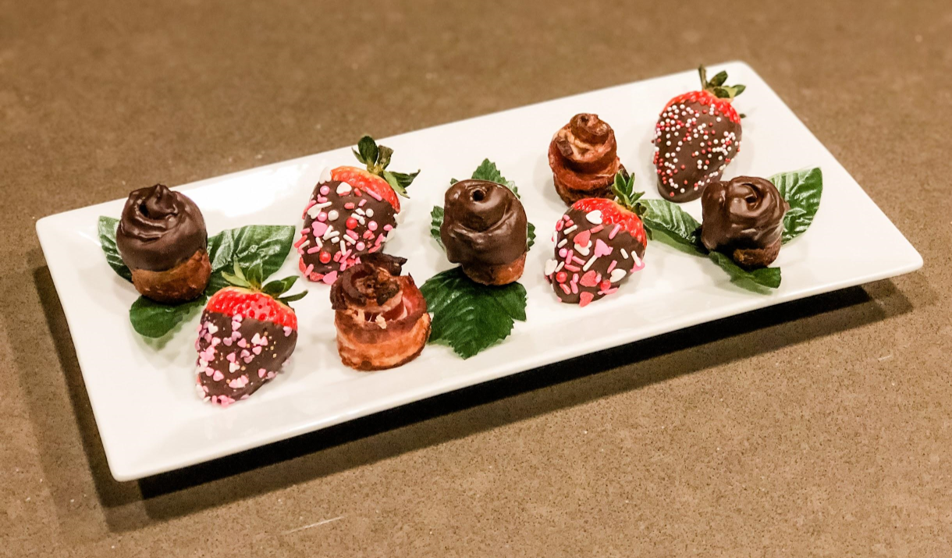 For the presentation, I removed the leaves from a fake flower stem. If you are feeling crafty, you could also cut leaves out of green paper. Or if you just don't have the time these roses will be equally delicious without leaves. 
Once the chocolate is fully dried and hardened, place your masterpieces on a nice platter or in a small gift box. Pair it with a sweet note or card and you have the perfect treat for that perfect Valentine. Or you know, any day of the year!!