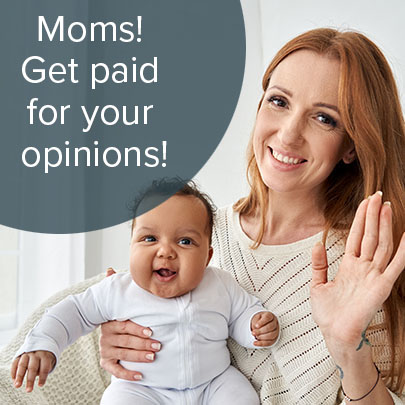 Moms! Focus Group by Schlesinger is looking for moms and expecting moms to participate in upcoming PAID market research discussions on child-related topics. In addition to focus groups, we also offer options for phone interviews, online board discussions, and online surveys on a wide range of topics, including snacks, beverages, electronics, travel, insurance, banking, dining services, and many more.
It's understandable that as a mom, you may not have a ton of time on your hands. Your family naturally keeps you busy. Fortunately, these surveys and panels take only an hour or two of your time, and you will be paid for simply giving your opinion on products and services that you use every day.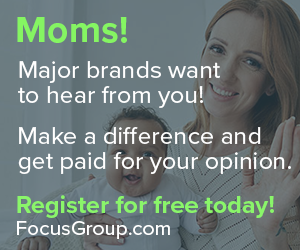 There are many different types of research, which is great for moms. For instance, a stay-at-home mom can participate in an online survey, webcam interview, online discussion board, or phone interview to earn some extra cash. You can earn without having to leave the house or hire a babysitter. However, even if a study requires someone to visit our research location, there are often groups throughout the day, creating flexibility for parents who have school-aged children.
Join our panel and start receiving invitations for studies. It's easy, fun, and secure. Your personal information is protected and never shared.
---
Focus Group by Schlesinger is part of Schlesinger Group, a major marketing research company that provides consumers like you the opportunity to voice your opinions about the products and services you use every day. The insights you express in paid focus groups, online surveys, webcam interviews, product tests, and telephone interviews help brands to improve the products they are developing before they go to market. Registration is free, easy, and secure.
To register to participate in paid research groups and online surveys, click HERE.
For more information please visit our websites: focusgroup.com and SchlesingerGroup.com.