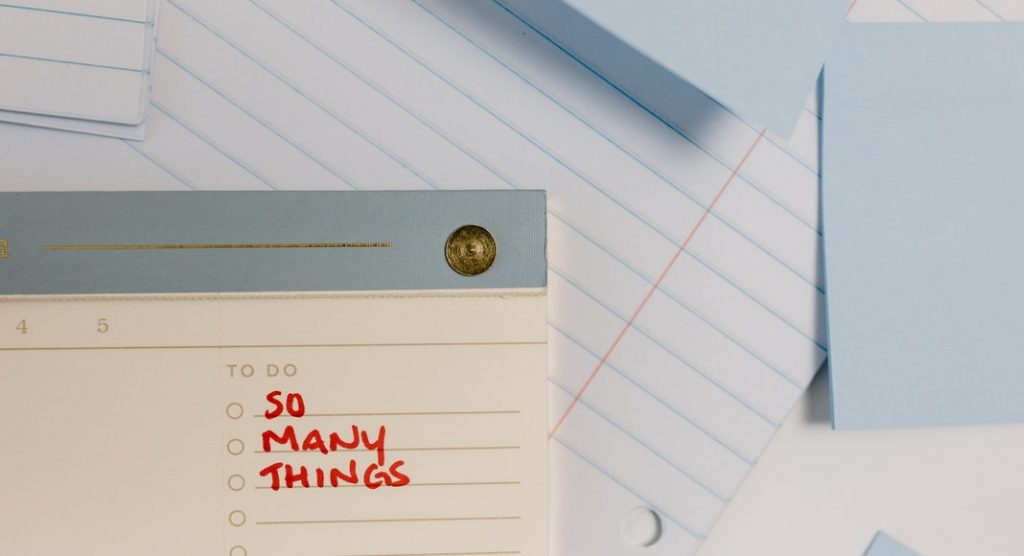 Ever feel like if you didn't organize the batteries they would be lost is some random pile? Or if you didn't put away the mail it would be lost in the shuffle? If you didn't fold the laundry it would stay unfolded in piles on the couch? The dishes would stay dirty and the entire house would feel like chaos?
I'm not saying I do it all, but sometimes I do. So when I don't have time because I was focused on the baby and I don't do it, I feel the weight of it all on my shoulders. I have an unbelievable partner and he works extra so I am able to be home with the kids, but sometimes I wanna say "this isn't easy," "I need a break," and "just because I don't have a 'job' doesn't mean I'm taking a short cut."
When I tell someone I've just met or even a close family member, about my day at home or even bring up that I'm home with the kids – I sometimes feel that they don't understand how much work it is. I'm not saying this for pity or to gloat, trust me I wanted this. It was important for me to be the one that raised my children, but it's not an easy road. It's exhausting, it's stressful and there are no breaks. Now look, I'm in no way downplaying the working moms. You too have got a lot on your plate and you come home to having to do more work and be a mom. I just sometimes wanna say, "hey, I'm doing this and it's not easy, sometimes I need a break, but that doesn't mean I don't work hard or that I don't love my children."
As women, we get type casted as the "mother," the caretaker of the children. And again I adore my children. There isn't a day that I don't want to do what I'm doing, but I also think in any situation – good or bad – you need a break. Currently, I have three kids and one is a 4 month old who is going through a sleep regression. That's my chaos at the moment. Once he is back to sleeping, and I'm back to sleeping, I'll feel better, but until then, I'm doing the best I can!
At night when all is quiet and I should be sleeping, I find myself looking at my phone for 3 hours. You might think – didn't you say you were tired? Yes, I am tired, exhausted actually, but I need to zone out. I need to not think about the kids for a few minutes. I need to soak up the short amount of me time. And yes that includes chocolate, lots of it. And don't you dare remind me about my diet, unless you want the meanest look ever.
After all is said and done, just know you are amazing and no one could do it like you. You're enough. You give the love that they so desperately deserve and you need to take that break so that you can give it all again. It's a hard job and only you can do it. You can ask for help once in a while. It's ok to ask for the occasional 30 minute nap! I have to remind myself because mom guilt is so real and so strong, but we're stronger!