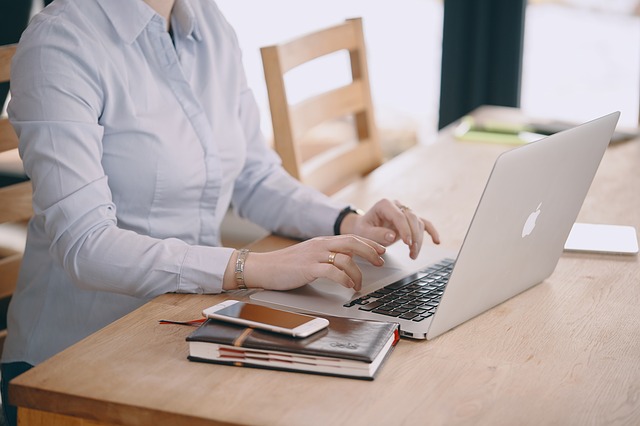 Like many moms (43% of skilled American women, according to The Mom Project), I dropped out of the workforce (well, the paid one, anyway) after having kids. Once I became a mother, caring for my children felt more important and meaningful than any job I'd had as a lawyer. I wanted to be able to volunteer at my daughters' school, take my kids to their piano lessons and soccer practices and otherwise be around not only to care for my kids, but to witness and enjoy their childhood, a short chapter in life that I knew I could never return to once it was over. I was fortunate to have a husband who supported me — both emotionally and financially — in this decision, so when our older daughter began Kindergarten, I traded my suits for yoga pants and became a full-time stay at home mom.
Fast forward seven and a half years, and my girls are now eleven and (gulp) almost thirteen. I see my role in their lives changing as they develop into smart, capable, independent young women, and I finally feel more or less ready to return to work.
But is it possible for someone like me to have their cake (time off with the kids) and eat it too (re-enter the workforce)? Given all the resources currently available for "returning" moms and the corporate world's increasing recognition of the fact that gender-diversity and flexibility are critical to a well-functioning workplace, I believe that it is. Look, I'm not saying that it will be easy, nor that I will be able to waltz into a six-figure position right off the bat. But I am convinced that attitudes toward career breaks are changing, and am confident that with some time and effort, I will be able to land a job that I love, or at least one that will serve as a stepping stone to a rewarding future career.
For all you SAHMs out there who would like to return to work, here's a list of the resources that I have come across through my research in this area. If you know of any others, please share them in the comments to this post!
Described as the "LinkedIn for women who have taken a career break," Après offers a searchable database of flexible, full-time, and return-to-work opportunities curated from companies that respect career breaks or allow flexibility. Use of this job-board, however, comes at a price: $99 for an annual membership (membership also includes access to Après' career coaching webinars). You can also sign up for Après' free newsletter and find information on career coaches and classes and a variety of helpful articles on their website.
The Mom Project offers an online platform connecting moms with opportunities that align with their specific work and flexibility preferences. From remote freelance projects to full-time in-office roles, the Mom Project carefully curates every job and project, working exclusively with progressive employers who "are passionate about supporting and respecting working parents." After going through a short vetting process to verify certain basic education and experience qualifications, job seekers fill out a fairly detailed profile, providing information on their past experience, skills, and the type of work and level of flexibility they are looking for. After that, the Mom Project's complex system of algorithms does its magic to match job seekers with jobs, notifying them by email whenever a match is made. Participation in the Mom Project is free for job seekers, and while the company works with employers based all over the United States, it is particularly focused on building a presence in Chicago, Atlanta, and San Francisco.
Established in 2007, iRelaunch was one of the first companies in the career reentry space, driven by the vision of bringing mid-career re-entry programs to every company with an entry-level internship program. In addition to working closely with employers to develop paid re-entry internship programs for returning professionals, the company also runs career reentry conferences and events for both employers and people looking to return to work after a career break. Their website provides a listing of over 90 paid return to work programs at companies around the world, as well as a ton of information and resources for anyone looking to "relaunch" their career after a break.
(for lawyers who do not want to be lawyers)
If you want to go back to work, but not in the field you previously were in, the job search can feel extra daunting. A good career coach can be extremely useful in helping you figure out what it is you actually want to do and how your past skills and experience are relevant to other types of work. For lawyers who want to find a new career, Leave the Law Behind, an online coaching program created by San Francisco based ex-lawyer, Casey Berman is an excellent resource. While the focus is not on professionals who've taken time off from the workforce, Casey's program, as well as the individualized feedback and insight he provides, are super helpful. Whatever field you may previously have worked in, if you are looking to make a switch, my advice is to find someone like Casey (if not Casey himself!) to help you in the process.
(for lawyers who want to be lawyers)
The OnRamp Fellowship provides six month and one-year paid positions to experienced, women lawyers who have opted out of the workforce for a period of time to care for children or for other personal reasons. Initially launched with four U.S. law firms in 2014, the Fellowship now includes over 30 of the world's top law firms and legal departments in the U.S., Australia and the United Kingdom. While the program does not typically conclude with a full-time job offer, it provides valuable experience, skills, and contacts to attorneys who have been out of the workforce, offering them a path back into the profession. Applicants must have at least three years of legal experience and must have taken a hiatus from the profession for at least two years.
Path Forward is a non-profit organization that partners with companies to create 16-week long paid "returnships" for professionals who would like to return to work after taking a break to care for children or parents. To participate, applicants must have at least five years of professional experience and have been out of the paid workforce for at least two years for caregiving purposes. Path Forward's Spring 2019 programs include return-to-work opportunities in San Francisco, New York, and Los Angeles with limited additional opportunities in Denver and Seattle.
ReacHIRE helps women return to work through paid corporate returnships and permanent positions with employers who have demonstrated a commitment to building a diverse, gender-balanced workforce. Once accepted into the program, participants are provided free "powerUP™" work training classes and personal coaching, making it easier for them to refresh their skills and build the confidence needed to succeed in their transition back into the workforce. The reacHIRE website also contains a lot of helpful articles and information on various topics relating to returning to the workforce.
This Menlo Park-based organization helps women resume their careers after taking a break "by getting them current, connected, and confident" through a variety of in-person workshops, coaching and online training. For $30 per month, a Reboot Connect subscription provides unlimited access to all Reboot workshops (at least two per month, all held in Menlo Park/Silicon Valley). The Reboot Reinvention Package ($495) includes coaching, workshops, help with LinkedIn and more. Reboot also offers a free 20-module online training program, "Reboot Kickstart," for women returning to the workforce, one-on-one career coaching and a free (although limited) online job board listing opportunities (mostly with Bay Area companies) open to women who have taken career breaks.
The Second Shift is a sophisticated, online temporary agency of sorts that matches highly qualified professional women (a minimum of 10 years of experience is required) with part-time, temporary or project-based work in fields such as marketing, finance, web design, human resources, and law. Participation in the network is by application only, subject to a rigorous, one to two month-long vetting process that includes a review of the applicant's credentials and references and a personal interview. Members are matched with opportunities that align with their interests, expertise and personal requirements, and are notified by email when they have been matched with a role or project. The Second Shift takes care of all the paperwork and payments, charging members 5% of invoiced fees (participating companies are charged 15% of invoiced fees.)
More Resources:
Here are some additional online resources focused on promoting women's careers and/or flexibility in the workplace.
Career Contessa: "Built exclusively for women" this career site helps women cultivate successful careers through expert advice, one-on-one mentoring, online skills-based courses, a curated job board and more.

Hire My Mom: A searchable job database for moms focused on home-based opportunities.

InHerSight: An online platform for women to anonymously rate past or present employers based on criteria such as flexible hours, maternity leave, and opportunities for women; also offers a job board.
Mom Corps: Part of the Corps Team, offering a free, searchable job board that includes flexible and part-time jobs.
PowerToFly: A recruiting platform specializing in connecting women to companies in the tech, digital, sales, and marketing fields.

Promama: A website connecting moms with mom-friendly jobs.
Tech Ladies: A job board and worldwide community for women in tech.

Werk: An advocate for flexibility in the workplace, Werk offers a job board for full and part-time positions that provide some degree of flexibility.
Editor's note: This article originally published in January, 2019, and was lightly edited prior to republishing.