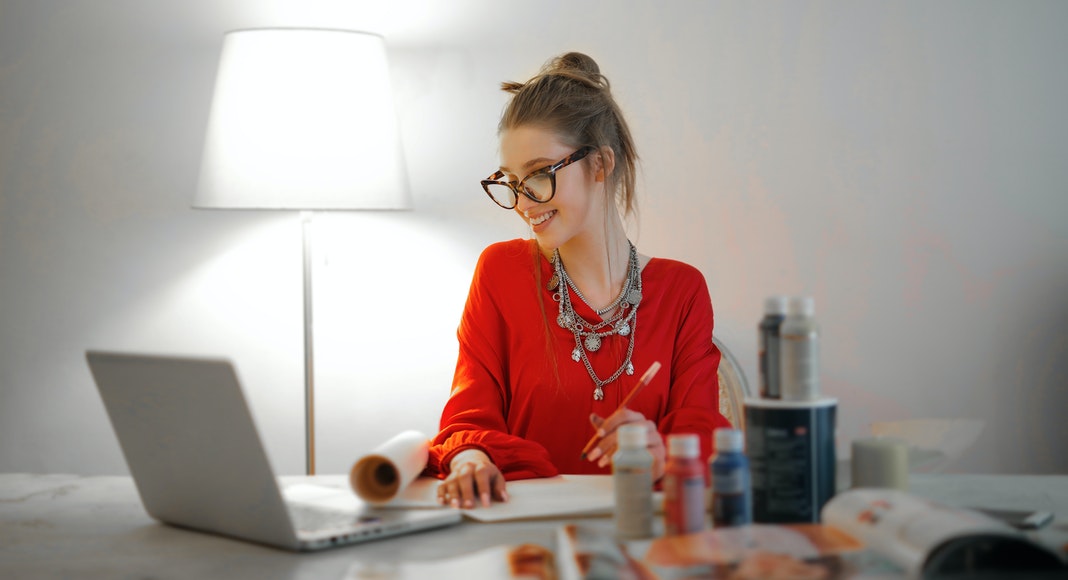 Working from home is the way of the world now, and will be for the unforeseeable future. Which means virtual meetings. Lots and lots of virtual meetings. From parent-teacher conferences to the Monday team touch base to Friday night Zoom happy hours, we are all the stars of our blue light screens. 
While it's tempting to roll out of bed, tie a top knot, and throw on your favorite sweatshirt, you'll feel a lot better if you treat your outfit like you are actually going somewhere. Here are some tips for looking and feeling your best in the virtual world…
Wear Colors That Complement Your Skin and Hair
Find a color that suits your skin tone, and buy it in multiples. I have a fair complexion and blonde hair, so I tend to stick with cool, saturated colors such as cobalt blue and true pink. Since most brunettes have a slight burgundy tint that's visible in the light, a bright red top will make a perfect pairing. Steer clear of black and white, which can wash out any skin tone on screen.
Choose Solids Over Prints
Your new "image" at work is a tiny box in the corner of someone's screen. Don't distract from your face with a plaid shirt or floral printed blouse. Prints can be overwhelming to the eye, especially when many people are in a meeting. Choose a solid top for the best effect. Still itching for a print? No one will know if you are rocking those PJ's with tiny puppies on them or the tie-dye leggings you'll be working out in later that day!
Use Your Accessories to Stand Out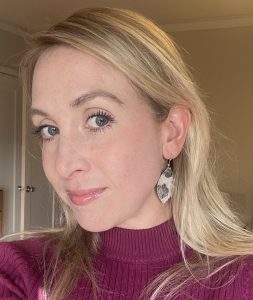 Wear interesting earrings. I am wild about this super fun pair of Leopard Print Leather Earrings by Isabelle Grace jewelry. I received so many compliments when I wore them for meetings. They really pop if you wear your hair half pulled up. Isabelle Grace Jewelry is a celeb-mom favorite (think Alyson Hannigan, Lindsey Price, & Tori Spelling). They have a great selection of necklaces, earrings, rings, and bracelets that will help you stand out on screen. 
I'm a big fan of using accessories as your hero piece for your Zoom calls, because you can play with color, texture, pattern, and shine in small doses. A special pair of earrings will have all your friends and coworkers privately chatting with you to find out your style secrets!
---
As Amazon Associates, we benefit from referral links.