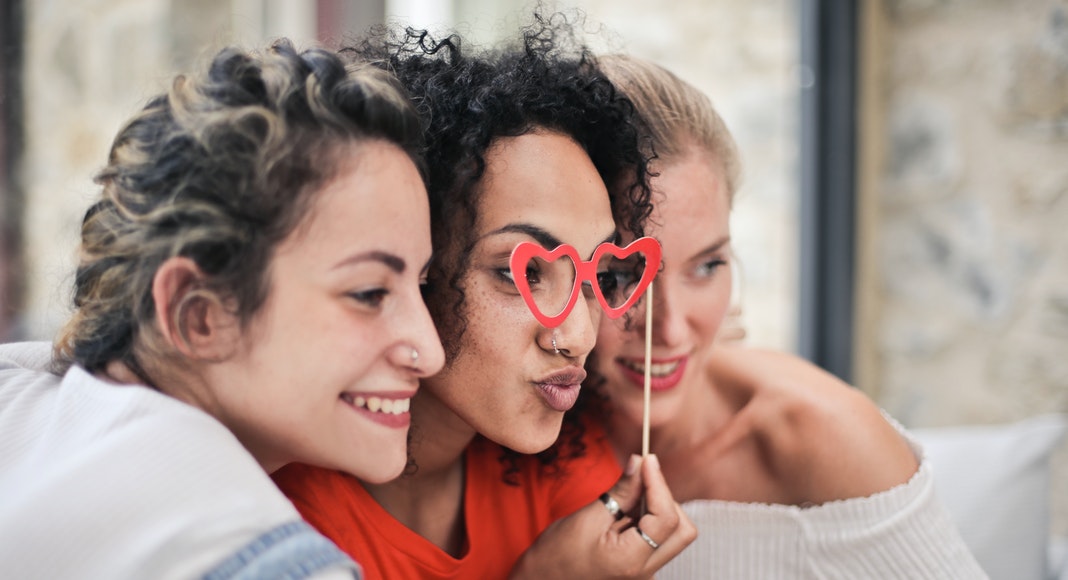 Call me old-fashioned, but I never heard of Galentine's Day until this year. On Galentine's Day, which falls on February 13, we celebrate our female friendship. I didn't even know it was a thing. And you know what, I think it's brilliant. We should celebrate the gift of friendship for those that are nearest and dearest to us: to those gals (and sometimes guys) we call when we need a shoulder to cry on, someone to laugh at our jokes, someone to give us that second opinion on the new piece of jewelry we want to buy, someone to talk about the latest episode of Bridgerton or Bling Empire. While we still have to get creative about celebrations, I've got fourteen different ideas on how to celebrate your favorite gals this Galentine's Day.
Send personalized a card in the mail or send an e-card. Sharpen your writing skills and send out cards. Tell that gal why you love them.
Drop off a homemade treat. If you enjoy cooking or baking like I do, make a batch of your favorite treat and drop it off (just let them know what day you will deliver)
Put together a meal kit or pick up one and drop it off at their home. 
Have your favorite bakery/confectionary deliver a treat. If baking or cooking isn't your thing, lots of places deliver.
Send her flowers.
Send a gift card for a personal service they use often (like a nail salon or a hair salon). 
Read a book together (but separately) and schedule a date to critique it. Think of it like a mini book club.
Get on the phone and call them. We text so often. It's nice to hear the voice and actually have a conversation.
Plan an outdoor activity together: a walk, a bike ride, a run. The best part is that kids can come to this one and everyone gets some outdoor time.
Do a wine tasting, beer tasting via video conference. Each party purchases the same drinks and try them together via video conference. This can apply to meals too. 
Print a collection of photos you have taken with your gal/guy and send to them, even the goofy ones. 
Take an online makeup or skincare lesson together. Local makeup artist and mompreneur Christina Choi Cosmetics offers some excellent classes and tutorials.
Plan a date for 2022. Make it big.
Make that multiple dates in 2022.
While we are still masking and keeping our distance in 2021, 2020 taught us that holidays shouldn't be devoid of fun. We can still celebrate birthdays, holidays, and every special day in between with a little creativity. 
To all the gals in my life, I thank you and love you for all the joy and goodness you bring to my life; I can't wait to hug you. 
How do you celebrate your female friendships?