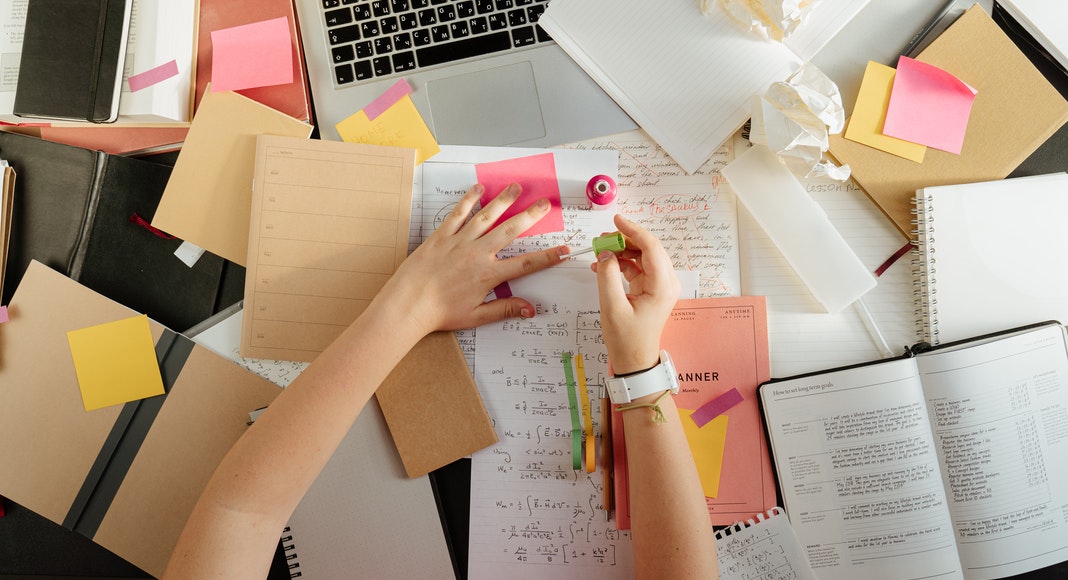 We are in a pandemic, and painting your nails is probably one of the last things on your mind. Trust me, I get it. After the nail salons closed and the most intense phase of quarantine began, I didn't think about nails for months. I spent six weeks wearing workout clothes and carrying a backpack filled with extra water and snacks, not sure if I should gear up for the apocalypse or find more Netflix shows.
Prior to Spring 2020, I was a frequent client at my local nail salon. I would get beautiful gel manicures that lasted forever and were durable enough to handle ALL the cooking and cleaning. Among all the activities I dearly love and miss during the pandemic (most of which are apparently nonessential!), having my nails shaped, buffed, and polished tops the list.
That's why I was intrigued when I came across Olive and June. O&J and their line of nail products promises to be your "BFF for all things nails." Started in LA in 2013 by manicurist Sarah Gibson Tuttle, the flagship nail salon had the goal of giving women personalized attention and service at approachable prices. The well-timed launch of their recent at-home nail kits continue to elevate the self-manicure experience.
My experiences painting my own nails have been underwhelming. Despite my earnest tries, the end result of my at-home manicures resembles the colorings of my four-year-old son: colorful, well intentioned, but far from pro. So, at first, I was skeptical that the products in this kit would help me get anything close to those satiny smooth salon manicures I used to swear by.
Then I found The Poppy on the O&J website. This patented universal polish handle claims to make painting your nails easier, faster, and better than ever. You just pop the flexible handle on top of any nail polish handle to create a steadier stroke. At $16, I decided to invest. 
When my Poppy arrived, I tried it out right away, excited to see if it truly could improve my manicure skills. It was easy to pop the tool onto my polish brush. Once I got the grip right (which took a few tries), I have to admit that painting my nails was much easier, especially with my non-dominant hand. The tool reminds me of those chunky preschool crayons…the thicker base helps counter shaky hands.
Excited by my progress, I continued my Olive and June journey and purchased the $80 Everything Box. This nail set comes with a complete collection of nail tools and six colors that you choose when you order. The best part of the kit is the easy-to-read instructions, detailing how to give yourself your best at-home mani. These little tips were enlightening and new information for me (perhaps explaining my mundane manicure skills). For example, did you know the way you cut your nails is way more important than how you file them? Or that buffing your nails is what helps the polish adhere to the nail? 
The polish itself comes in saturated, shiny shades that look great layered or in a single coat. Plus, the caps come off easily to better fit into my Poppy (one of those is also included in the kit). With over forty shades to choose from and more coming out every month, you can match your mood for any season. My personal favorite for fall is the JJ, a cozy cinnamon brown that has just the right amount of sweet and spicy to go with all the fall outfits.
If you want to shape and buff your nails but don't have time to apply polish, add some instant sheen with the Allure Best of Beauty Winning Cuticle Serum with cactus flower. After the Poppy, this is my favorite product. Your cuticles will be moisturized without a heavy or greasy feeling. It comes in an easy-to-use pink twist stick that you can pop in your bag for a busy day.
It's been a few months since I bought my first Olive and June product, and it's been delightfully fun. Once a week after the kids go to bed, I pull out my soft pink Everything Box and give myself a well-deserved mani. My nail painting confidence is up, which is something I never thought would happen. For me, the purchase was worth the investment for the time it makes me give myself.
I've gifted the Everything Box to my mom and a good friend, both of whom have become equally obsessed. We text one another pics of our new colors weekly, giving us a fun reason to connect during this new normal. I can't wait to send this most perfect 'pandemic present' to more friends and family this holiday season.
You still might not be thinking much about beauty products right now. But with all the stress we are under, it's a good time to think about ways to take care of yourself. The products in this kit inspired me to stop and give myself the gift of time. I can't do anything else while my nail polish is drying, and the stillness is exhilarating. I mean, as a mom with young kids, when was the last time you completed a task solely for yourself for 45 minutes?
Plus, think about how amazing your nails will look clicking away at your laptop. Paint on!