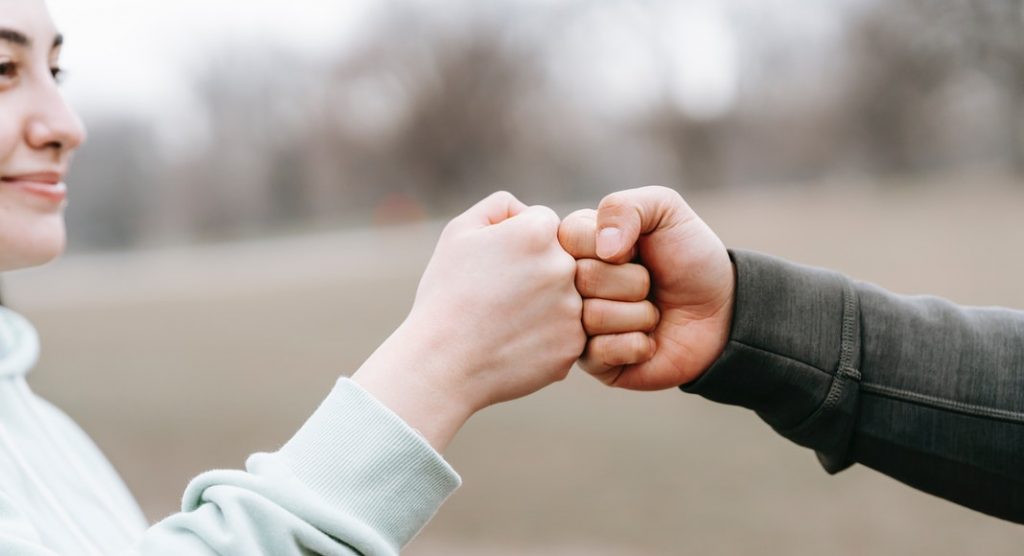 When I met my husband I didn't have plans or fairytale dreams of getting married and having children. Sadly, I had lost those dreams after I hit the dating scene in college and met so many bad seeds. But he caught me off guard and swept me off my feet. For the first time I met someone that not only did I love, but he was my better half and truly my best friend. He made me want to have a family with him, because if I was going to raise a family, he was the only person who made me feel like I actually had a chance at being a good mom. He makes me feel better and makes me a better person.
Fast forward and here we are with three kids. Whenever I share that we have three kids, usually the first response I get is, "oh three, but you have help right?" Like it would be crazy to have that many children without help. Then I proceed to say, "well, no, but I am a stay at home mom." Then they kind of look at me funny, like I'm not from around here and still say, "but your family comes and helps out on the weekends, right?" Now don't get me wrong, I'm not anti-help. But we learned long ago that although our family love our children, they don't provide the "help" that actually "helps". In fact when they visit it's actually more work than it is to be alone. Some might think I'm nuts, or ungrateful, but I'm sure there are others out there who get it.
I would never refuse help around the house, or help to make dinner, or even help with the kids. But a majority of the time that's not what is being offered. No, instead it's like I've got to entertain and set up as if it's a party for someone else. Or, they just want to talk to me and end up ignoring the kids. When they come, they do bring gifts and yes that's sweet, but I don't need more toys, clothes that don't fit, or extra stuff that you think they might want to play with. And while I have tried to voice this, often it gets ignored so we no longer try to push the issue.

I'm not writing this to make them look bad. I'm fortunate to have what we have and happy that they at least want a relationship with my children and genuinely love them. So while it may not be the "help" I'm looking for, I still appreciate them.
I'm writing this to tell you that although we don't have help, that doesn't mean we are crazy to have three kids – well maybe a little! We work hard for what we have. At times I'm hanging by a thread, but I didn't choose to have kids so that someone would help me. We chose to have a family so we could share it together. And there is no one else I'd want to share that with than my husband.
He likes wrestling and I often tell him he is my tag team partner and that we have to be there for one another and tag each other when we know we need a break. I'm so grateful for my husband because he often tells me to not be so hard on myself. Sometimes we need help and if we can't get it, we try to be easier and kinder to ourselves; maybe bed time is not always "on time," dinner might be late, or we may even eat something that doesn't have greens. Recently, with the pandemic craziness, I've loosened up on screen time. But we try to make the screen time count – so finding more educational options so that hour I need a break they're at least learning something.
Sometimes we need to be our own help and realize that it's ok to let somethings slide so that we can survive. Help or no help from others, you still deserve to take it easy on yourself. Because chances are, if you didn't care – you wouldn't care. So take a deep breathe and know that it's ok to get help no matter what form it comes in.