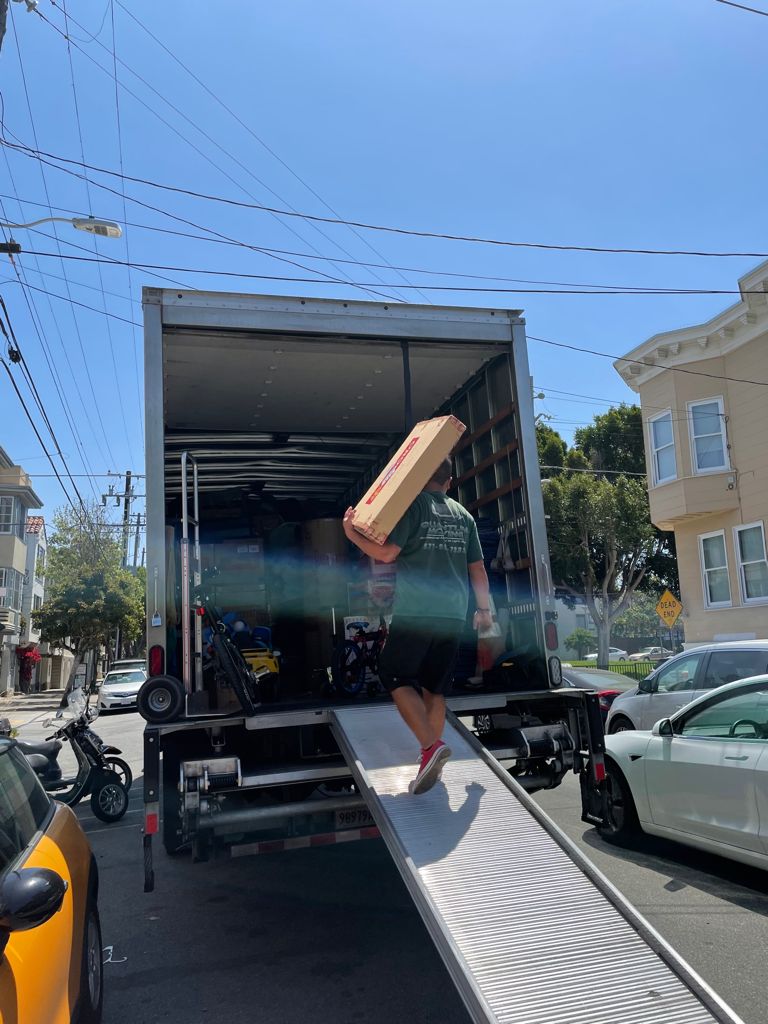 Short answer: no. However, your process may be more streamlined the more times you move, and things may come together smoother the next time.
We recently moved out of the city to the suburbs. Before the move, we had contemplated DIY-ing the move and renting a U-Haul for a weekend. Turned out we totally underestimated the bulk of belongings we had accumulated from our last 6 moves. Eeks! Thankfully, we found and recruited the professional help of Bay Area-based company, Quantum Moving. The owner, Dan, is a great believer in quality assurance both in the moving process and in the help he hires. Quantum is based in the Bay Area and specializes in citywide moving as well as local moves within the state of California. These guys really know the uniqueness of the San Francisco landscape well, and prides themselves on never losing a single item in all their moves so far!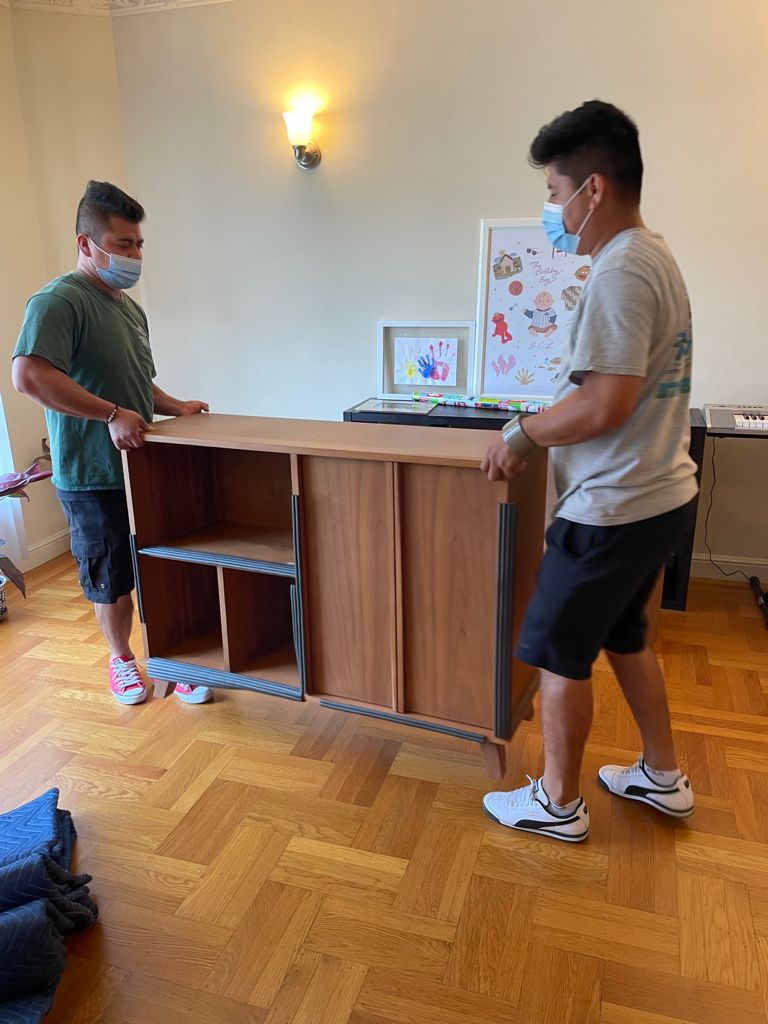 Prior to our moving day, we had a video call with Dan and his team to scope out the items to be moved so they could provide a space requirement estimate and better prepare for specialty items. On the morning of our moving day, the Quantum team arrived right on time and quickly started loading the truck with our pre-packed boxes. By early afternoon, we were down to the last few furniture items to be slightly disassembled and wrapped for moving. The movers were especially careful with items such as cribs and tables and took extra care to not bump into any walls or door frames. By late afternoon, everything was unloaded in our new home and waiting to be unpacked. Usually, the unpacking process is more pleasant than the packing. It's like Christmas morning, and even when you packed most of the boxes yourself, there always seems to be "new" surprises popping up from those boxes!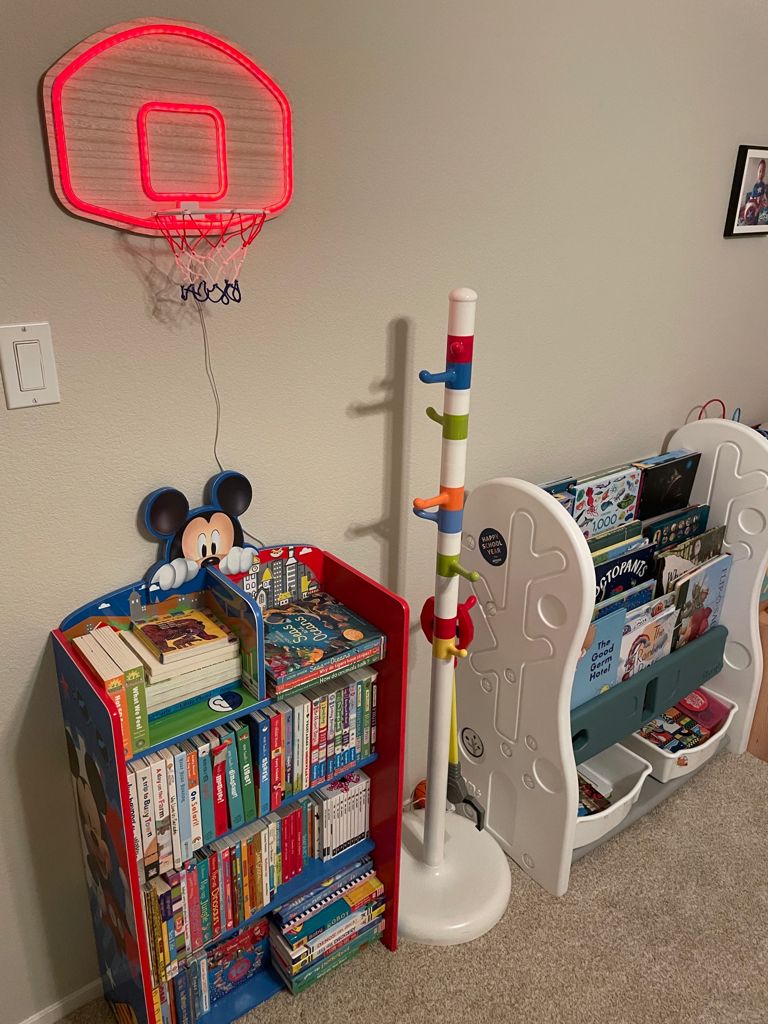 Setting up my son's new bedroom was the most fun for me. I live vicariously through my child with his decked-out furniture set from our favorite kids' furniture shop Delta Children, including a Poppy house bed with an amazing memory foam mattress (I really wish these came in bigger sizes!), Mickey Mouse bookcase, Spiderman toy chest, storage shelves with bins, and a play+study table just for toddlers. Even though our son takes up the claim of our entire house, this bedroom feels truly his, and only his. As this may very well be the first home that he'll actually remember living in and growing up in, it was particularly important to me that his bedroom is set up to be a safe haven for him – that the room gives him all the good vibes! To dress up the walls, we opted for a cute light-up basketball hoop from Lights4Fun as well as framed insta-photos from Mixtiles.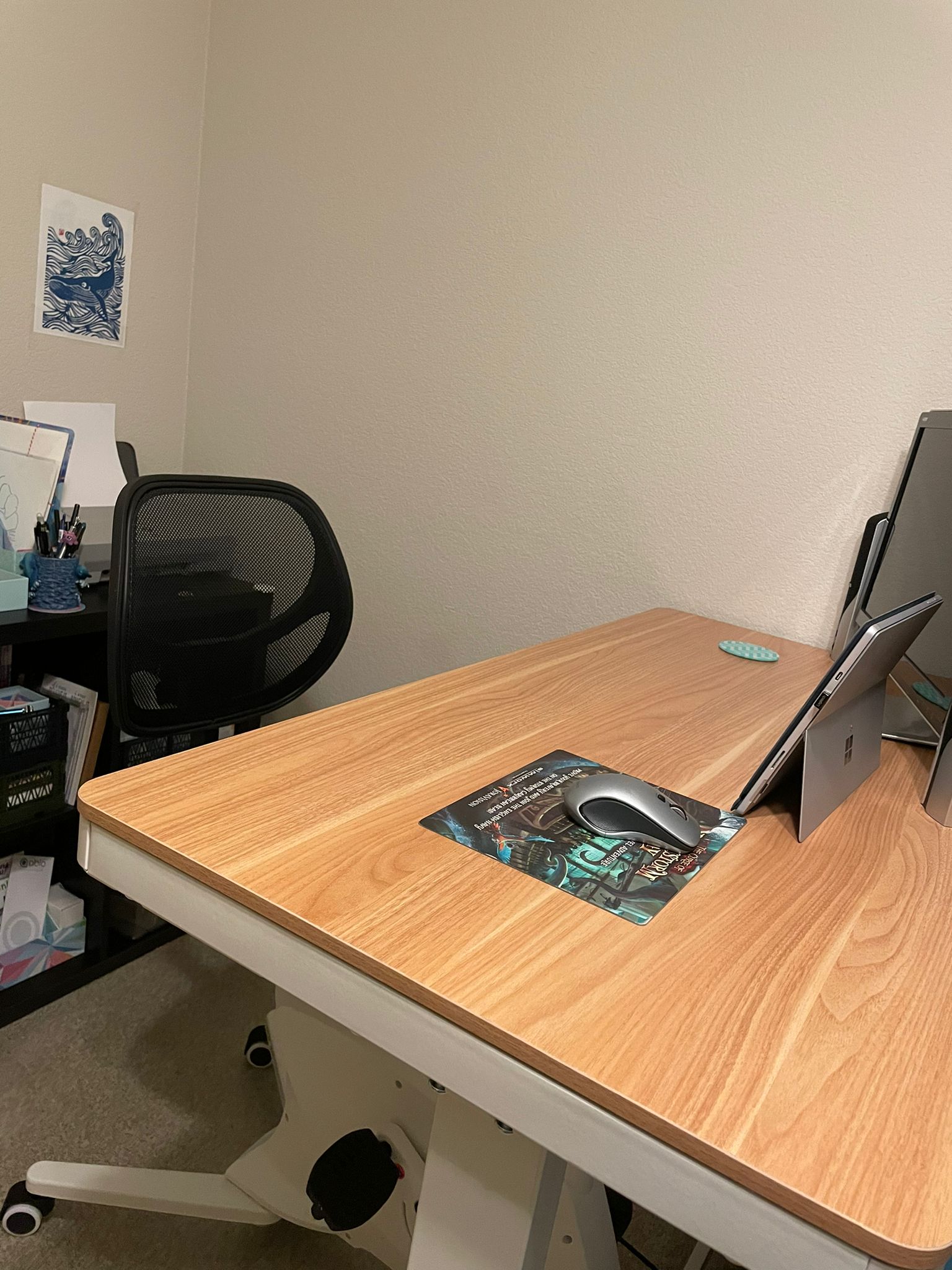 My office was another important space to set up. Although it is not quite finished yet, I've fallen in love with my Sit2Go 2-in-1 Fitness Chair and standing desk from FlexiSpot. The fitness chair is portable and helps me keep my legs loose. I can use it during work, when I'm watching a live stream or show, or when I'm accompanying my son at home. The standing desk allows for 4 preset heights, so I can quickly transition from different stances easily.
To get our new home clean and ready for living, we relied on the incredible SoClean O₃ Smarthome Cleaning System, which harnesses the power of Activated Oxygen Technology (O₃) to not only disinfect portable accessories and devices but also magically turn moist cleaning cloths into disinfectant wipes. Yes, we didn't need to use a single (disposable) Lysol wipe! The wipe that comes with the cleaning system is oh-so-soft and suitable for virtually any surface. I used it on everything from appliances to instruments to kitchen counters to computer screens!
In our backyard, our Morrocan-inspired solar lights have already become a talking point for our housewarming guests. We handpainted our garage because we wanted it to be "not just a garage".
Setting up a new home is an ongoing process for us, and I love to add or adjust according to new inspirations, waves of nostalgia, or simply the kind of mojo we're feeling. Moving ain't easy, but it does spark joy.
---
Editor's Note: If you're looking for more resources on moving to and within San Francisco Bay Area, be sure to check out our Ultimate Moving Guide!