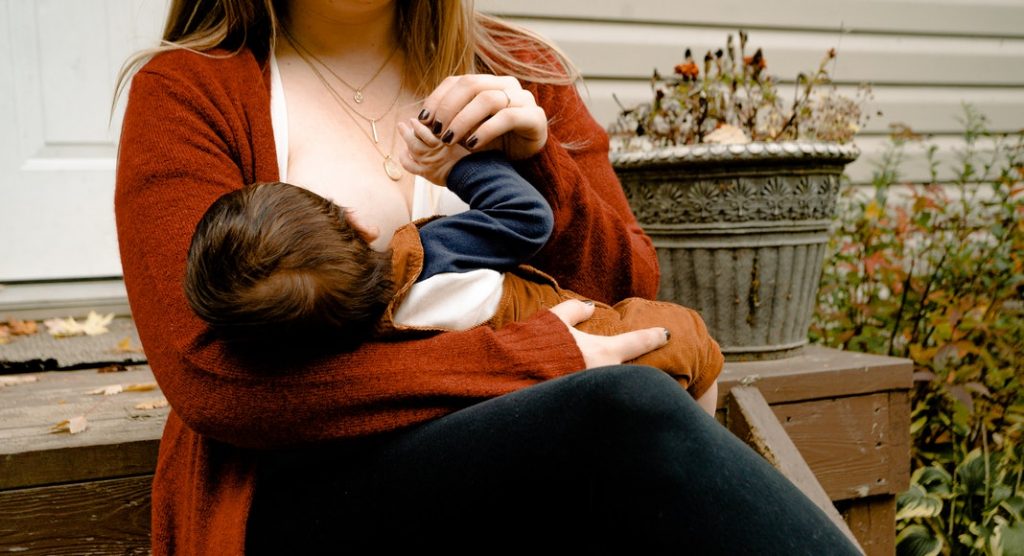 Today marks the first month of my boobs being child-free. Again. After 23 months of non-stop attention.
It is still weird and exciting at the same time. As time goes on, you forget the craziness associated with regular breastfeeding. All the joys and fears go away. Until one day the baby wakes up and says "Momma, give me boob! yummy". And though she sounds adorable, I feel terror and my only instinct is to run and hide. Then I remember who the adult in this relationship is. And I state my boundaries of no more boobies, and we happily move on to milk for the day.
Crisis averted. Again.
The society
Before my baby was born, I needed to know all about breastfeeding.
Although I read all the books, went to every class, nothing could have prepared me for what was in store. Society earnestly tries and totally wins in a myriad of wrong ways. The success of each individual mom is flaunted as a beacon of how things should be if you loved your baby correctly. We, women X, who just gave birth, who worry about going back to work soon, who don't know better. We all do our best.
To some it comes easy, to some it's acceptable (let's be honest, a nipple that looks like dinosaur foot in the making is a "great" success story to pass on to generations of young ladies), to some it is a daily struggle.
Nurses, family members, social media all tell us how we are not doing it right. If only we did X (select your own reason) – miraculously our babies would latch, and eat, and be merry in their new incarnations.
The guilt
Where everyone 100% succeeded is creating guilt for me around not being a good parent.
My first few weeks went by ok. I was at home with a baby. She was growing, eating and pooping as per required number of times per the chart given to all new parents.
The feeling of inadequacy first showed up when we came for the wellness check(s). The nurses kept telling me my baby is not eating enough (because their smart chart says so and it's the only truth out there).
I took it very personally. My supply was never voluminous, at best I could get 4-5 ounces per pumping session. What did I do? Obviously, I started pumping in between feedings because everyone said it will increase my supply. I stocked up on fenugreek seeds (never actually managed to brew them, did anyone really like them?). I ate almonds, drank mother's milk tea non-stop, especially at night when I would sit through a sleep-deprived pumping session after another feeding. Nothing helped. On the contrary, I was distressed about my "inability" to provide for my baby the most basic need – milk. In the right amounts per some lady's chart…
My husband tried to be supportive by suggesting formula as a supplement. I fought him tooth and nail. Because I AM THE MOM and know best and shouldn't nature have made me equipped to do it? Or so I thought. It took me a few months to give in and many more to be ok with the supplements. But in between – I hated moments when he suggested formula. I thought he was giving up on my ability to provide for the baby.
I was devastated.
The path to freedom – fight or die trying
While I was fighting the mere idea of formula, I was also battling my own desire to get an hour or two just for me. I needed the time while my baby needed food. I either should pump more (not a healthy choice for me) … or give in and succumb to the thought of not being good enough by agreeing to formula feeding.
I finally caved when my baby girl was three months old. She had her first formula, while I was at the theater enjoying Phantom of the Opera in London. It was worth it. Every ounce of it. Plus, my husband reported that the baby hated the first sip. Hurray! I win!
And then she was fine. And this month she is turning two. Being totally healthy and fun and an amazing baby.
My path to acceptance was riddled with many more months of anguish over "not more than one bottle a day". Formula or not – is a personal choice. But the decision should not come from guilt or personal hatred and sleep deprivation.
The joys of pumping
As I returned to work in late 2019, I was pumping several times a day feeling guilty for not bringing enough home. I even pumped the first few months of the pandemic, attempting to create extra supply in the freezer. At the same time, we continued increasing formula supplements since she was growing faster than my body would accommodate. She preferred a liquid diet after tasting mom's regular food no matter how much she enjoyed fresh guac or chicken puree. 
I stopped pumping when the daycare reopened, and the office didn't. Pumping at home and working full time is a recipe for disaster. I would forget to do it since "I am home and can do it anytime". I would remember by the time I was picking up my girl in the pm and would feel like a total loser for wasting time.
To this day the special spectra buzzing gives me a headache. This spring cleaning, my pumping tools were the first to go. Bon voyage to a mom who got them! Stopping in the middle of the pandemic was one of the best decisions I made for me. My baby didn't notice or if she did, she enjoyed our games too much to care.
Life goes on
When the last month of this rollercoaster journey came – my baby was ready. More than I was. I stopped suggesting and one day she stopped asking. And then that one day turned into a week. And those weeks are turning pages on my calendar.
Now I can pick out clothes that fit me without thinking how quickly I can get to my boobs. I can wear tops and dresses with high necks and a tight fit. So what if there is no reason to get dressed up? Why not create one for yourself?
A solo trip to San Diego celebrating this milestone was my reboot. Three days on the beach is my personal best cure. Plus, Italian wine and pasta! And a jet ski ride all by myself! And don't forget all the sleep you can get without the baby or a partner by your side.
Recently I was told that my baby drinks too much milk and doesn't poop as often because of this. The guilt almost flared up again. However now I am more equipped with an affirmation "I know what's best for my baby and me". I take a breath and send their advice or thoughts to a better place. One that doesn't include me.
There is always something wrong in how we "mom" our babies and society will be on us the moment we let our guard down. But deep inside we know best! Listen to yourself, ask for help, take breaks, do what you need to be alive and sane! The babies are much more resilient than we give them credit for. We are the ones who need to survive this journey of raising human beings.