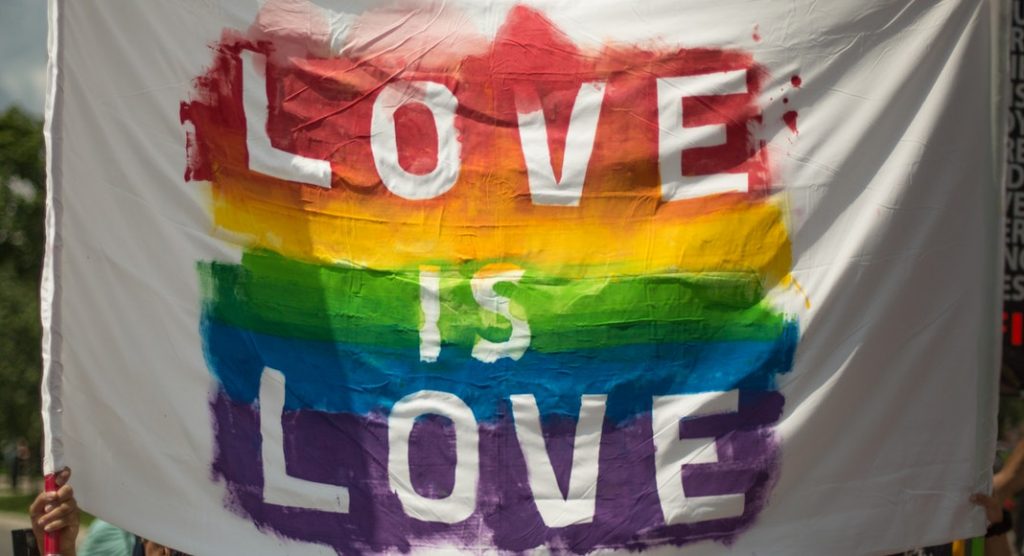 Ask anyone what family means to them and you will have a unique answer for each ask. But I guarantee that there will be themes that tie the answers together; unconditional love, kindness, and compassion.
To celebrate family and to celebrate Pride Month, we talked to one of these families. It doesn't matter if it was a mom and mom, dad and dad, mom and dad, mom and stepdad (you get the idea). What matters is that the family is filled with love, kindness and compassion.
SFBAM: What does family mean to you?
D: Family means a community of people that love you unconditionally, whether that is family or friends. A community that makes you feel at home whenever you're together and where you can always be yourself, unapologetically. For us, our family is made up of so many individuals from so many different backgrounds who continue to be there for each other through the highs, the lows, and everything in between.
SFBAM: How do you celebrate family?
D: We celebrate family by spending time with them. Time is precious and it is important for us to choose wisely who we spend our time with and most of that is with our families. For those that have passed, we talk about them with our daughter so their spirit will always live on.
SFBAM: How do you celebrate Pride month?
D: I celebrate Pride month by sharing stories and posts on social media about pride, sharing our story with those who would like to know and pre-COVID: I enjoyed going to the Pride parade in the city. That was such a wonderful event filled with so much love and joy.
SFBAM: What types of conversations have you had with your child, or will you have, about what makes your family unique?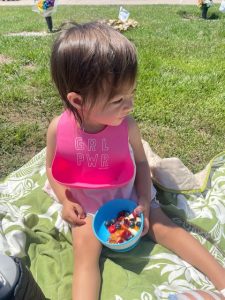 D: We hope that at a young age, our daughter understands where she came from. That we used an unknown donor to help us start our family and that when she turns 18 she will have the option to know who that person is. Our family is unique because she is blessed with not only one, but two moms who love her very much. We make sure that she knows she is surrounded by so much love. She will have so many experiences and a unique perspective on family that will open her heart to the world around her.
SFBAM: What is your hope for your child's future?
D: My hope for our daughter's future is that she will grow up in a world where she is not considered or feels "different" from her peers. A world where all "differences" are celebrated and a world full of compassion and empathy for one another. One that looks and feels different than what we are experiencing now. My hope is that she will follow her heart and pursue whatever makes her happy. That she lives her life with kindness, love and compassion for others.
---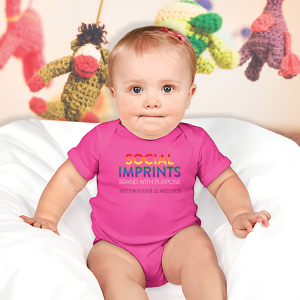 There are many socially responsible businesses, especially in the Bay Area, and one of those is
Social Imprints
. Since opening their doors in 2008, Social Imprints has provided higher-paying professional employment and support to individuals needing a second chance in life; including recovering addicts, individuals on or just off public assistance, veterans, underrepresented minorities, and the undereducated and underemployed. They are also one of the most eco-friendly promotional products companies on the planet.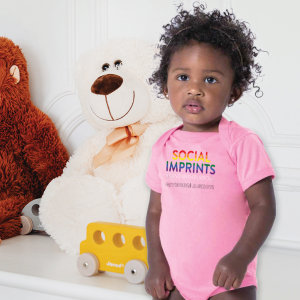 Willie Clark, the Marketing Manager for Social Imprints told us, "I'm really, really excited and proud of our Pride collection this year. We're calling it Pride with Purpose, and it represents fun, unique, and creative products that are great for any company or organization hosting a Pride event. One thing I really wanted to do was to be as inclusive as possible — we have merch specifically for the transgender community which you don't really see that often, we have merch celebrating new families of all kinds, and we also have a t-shirt highlighting some of the lesser seen Pride flags. It's more than just rainbows out there, and I think we were really able to capture that and balance inclusivity, awareness, and creativity with our collection this year."
So no matter what family means to you, you can celebrate it during Pride month and all year long.