We met an amazing couple when we first moved into our building in Pacific Heights and it turned out our babies were due one day apart! Since we knew no one in SF, it was such a treat to make an instant mom friend who lived one floor away.
After our kids were born, we enjoyed long walks around the neighborhood and a few "mom dates" if we were lucky. But then the inevitable time came and that sweet family moved back to their home town in Orange County.
So we planned a reunion halfway in San Luis Obispo! On paper, the trip sounded great—a big house, kid-friendly activities, and our friends! But as the trip neared, I started to feel like maybe it was all too much.
Traveling with the twins, especially with other families, always makes me a little nervous because we can't exactly go with the flow with the twins. We typically stick pretty closely to our eating/sleeping schedule to avoid meltdowns and maintain parental sanity.
But this trip ended up being so good for us! We relaxed the rules, and you know what? Everyone had a great time. We ate meals on the go, we skipped snacks, we had long naps and short naps, and even a little TV time. The adults got to drink wine and play silly games after bedtime. It was honestly a way better trip than we thought it was going to be.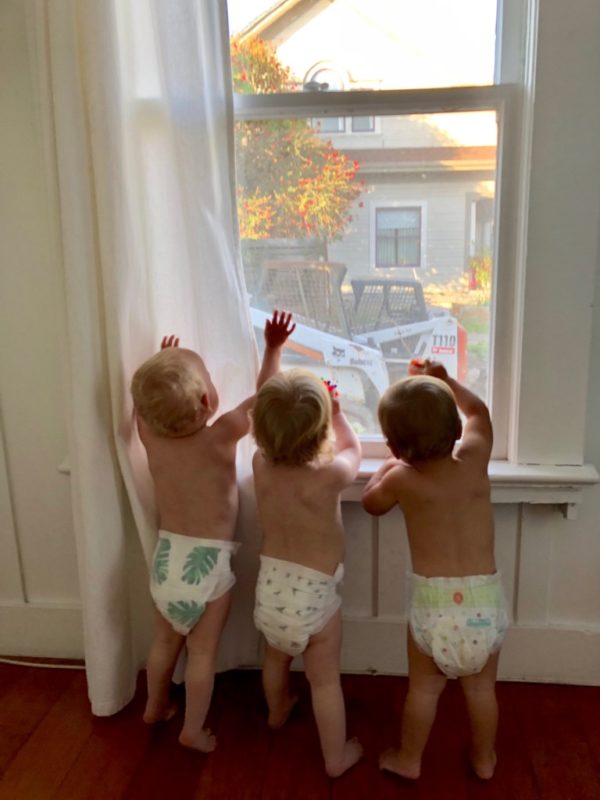 How to Get There
SLO is exactly halfway between SF and LA (3.5 hours). I'd recommend checking your route for traffic and planning accordingly. We left around 9:30am on Sunday and had no problem getting down to SLO quickly.
Where to Stay
I highly recommend staying close to downtown to maximize your ability to walk around. There's tons to see and do on the main streets, and after arriving, we didn't use our car again until we left! We found the perfect little Airbnb about five minutes from downtown. It had plenty of bedrooms and bathrooms and the ever-important kitchen for all those snacks. Since it's a college town, there are plenty of great rental homes in the area. If we weren't traveling with kids, I definitely would have stayed at the Granada. It looks incredible!
Where to Eat
There are tons of great family-friendly restaurants downtown and they all looked awesome. We ended up at Woodstock Pizza (It has an arcade!) and Big Sky Cafe. We also liked the look of Flour & Water but ruled it out as it was a little fancy for three toddlers. Definitely check out the plethora of ice cream places like Doc Burnstein's Ice Cream Lab and Batch.
Things to Do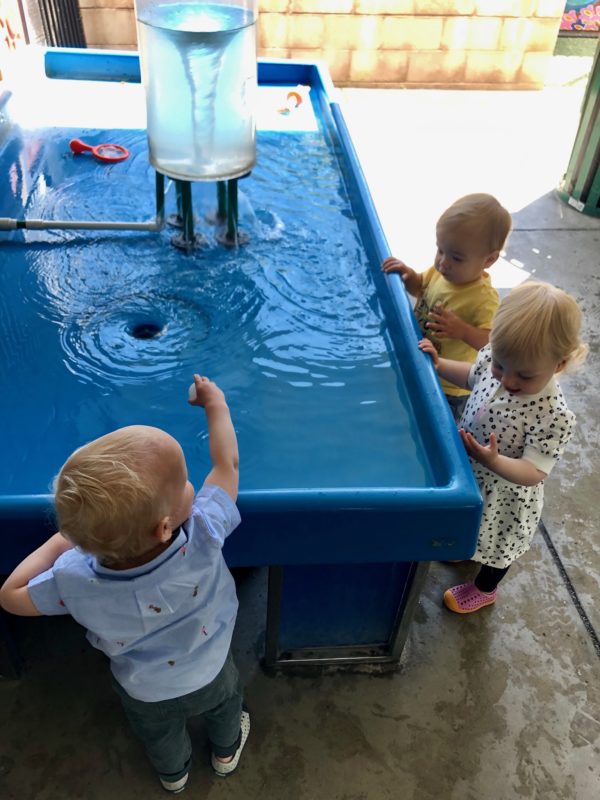 You must visit the SLO Children's Museum. If you're a Bay Area Discovery Museum member, you get 50% off! The whole place is great and perfect for kids of all ages. There are several playgrounds in the area as well as fun shops on the main street. We didn't make it to the famous sticker store Pipsticks, but it comes highly recommended.
If you want to get in the car, there are several beaches in the area, an amazing children's farm, and several wineries! I made a handy map here.
Have you ever been to SLO? Where should we go next?