I've been reading a lot of people are making a move out of CA for many reasons. Either the pandemic rules were too much, housing values skyrocketed, so many cashed out and bought bigger for less out of state, and many jobs changed to remote, and allowed the freedom to leave expensive California.
We wanted cheaper living.
In 2017 my husband and I moved out of the Bay Area for similar reasons. We wanted cheaper living, especially since we were down to one income. We were still in California and not too far from the Bay Area, but far enough away to notice the changes. People's political views, diversity, and shopping were very different. So much so we had started planning a way to move back to the Bay Area, even if that meant we had to settle for a smaller house.
Now that we are back and living here has many perks, but with the pandemic, you don't get to live like before, so it got us wondering, would living out of California be better all around? We already live away from friends and family because of the pandemic, we never eat out, and all our groceries are delivered. I never felt like I had to be in California.
Still, being an interracial couple, many factors make California safer to live in, especially in today's political climate.
I had to find schools that were rated well.
I decided to research different states similar to California in hopes that their housing was more economical. Also, I had to find schools that were rated well. After my search, I did find a few locations in Washington and Oregon, but my limited knowledge of the areas made me feel uneasy.
And the better neighborhoods that seemed the most liberal were just as expensive as California!
So, in the end, is it all worth the move?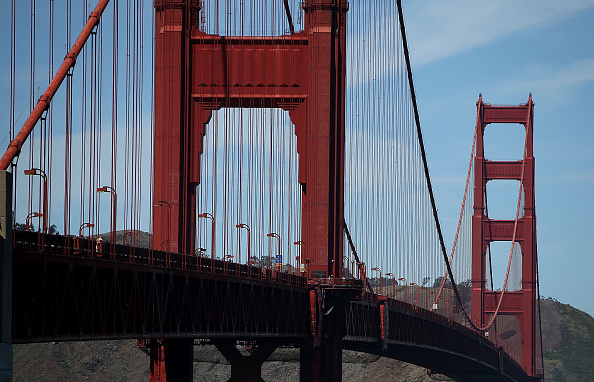 We are very hesitant to leave again.
After our experience of moving out of the Bay Area the first time, we are very hesitant to leave again. We love the area we live in now, although it's expensive and our house is small, the things that make it feel safe for us to make it hard to leave. With the uncertainty of another move and what happened to us with our norther California move prior, we decided to stay.
Even the extra cost of the Bay Area makes it worth it to stay, at least for now. My hope is soon; we get over this pandemic to go back to a somewhat normal lifestyle. I think that's what has changed all of our lives.
The other significant change is that our housing market has just been insane. You can't go anywhere that checks everything on your list without settling for something else in this market. Supply is low, and demand is very high. Hence, in the areas on our radar with excellent schools, house prices are already high.
Figure out why you're moving.
I find it harder and harder to see how it would be possible for us ever to upgrade our home size, visiting as to how high prices have become. The grass will always be greener, unfortunately. My most significant piece of advice if you're considering the move is to figure out why you're moving and what needs to be on the non-negotiable list.
When we first moved out of the Bay Area, I only had a few things on my must list, and I didn't realize neighborhood culture would even come into play. But when you're finding a home, you're looking for a community to raise your family. And those values will come into play. Especially when it comes to our children, they want to put their roots in and feel like they belong. Finding that community is so important. You may wonder how that is possible; sometimes, social media groups for that neighborhood can help you better understand how they respond to issues. Unfortunately, the pandemic was the biggest "event" that divided many Bay Area people. But I believe we made the right choice to move back and hope that we can continue to live here happily. Schools, house size, and commute are essential, but the community is crucial to your well-being.