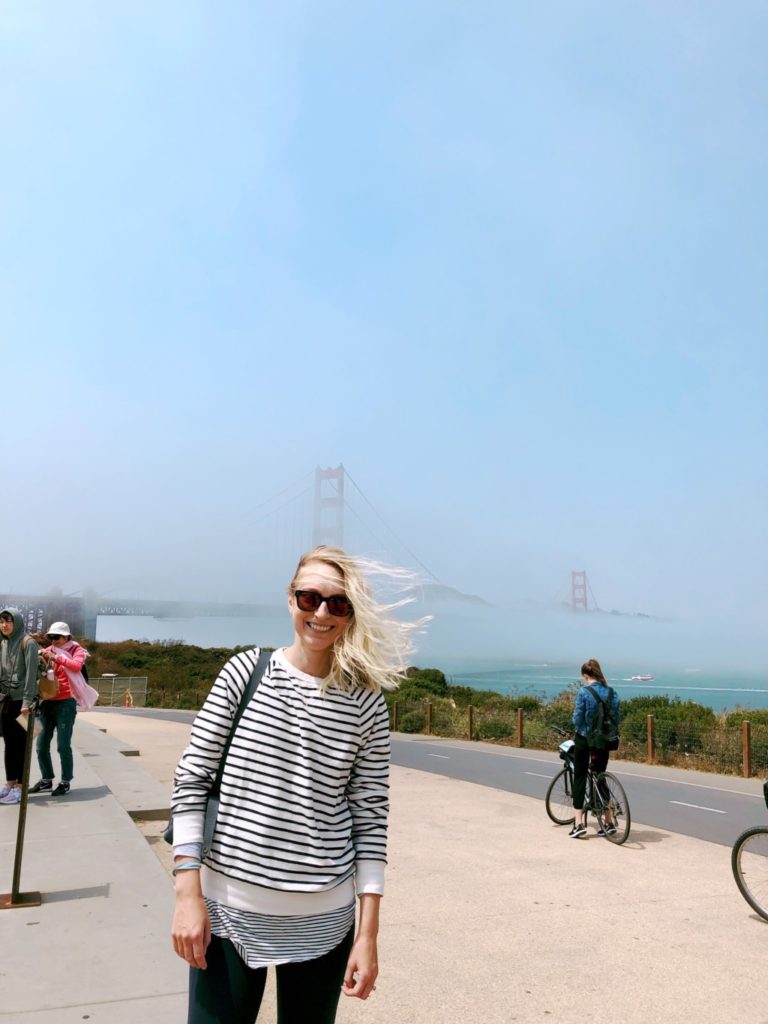 We recently took advantage of free childcare (aka grandparents in town!) to go on a rare day date. We moved to San Francisco one year ago, but we haven't had the chance to do many touristy things since our twins were born shortly after we arrived. It was a treat to steal away for a kid-free afternoon to explore San Francisco by bike.
We rented our bicycles through Wheel Fun Rentals, which is ranked #1 nationally in recreational rentals and just opened two new bike rental locations in Fisherman's Wharf. We didn't need to make a bike reservation and just walked right up to pick up our bikes. They offer a one-of-a-kind audio-guided bike tour from the Golden Gate Bridge to Sausalito that uses GPS technology to provide you with information depending on your exact location. Unfortunately, the app wasn't working the day we rode, but this didn't detract from our experience since we are already familiar with the area. Wheel Fun Rentals is also the only bike rental company in San Francisco that offers a chain-free, grease-free Deluxe Infinity Shifting Priority Hybrid Bikes with infinite gears. The gear shifting was really smooth and easy, but we did end up having to walk our bikes up a few steep hills.
The route from Fisherman's Wharf to Sausalito is such a cool ride, especially because we rode through at least three different climates. Once we got to Sausalito, we opted to return our bikes and explore the seaside town. You can also purchase a ticket to take the ferry back or you can ride your bikes back.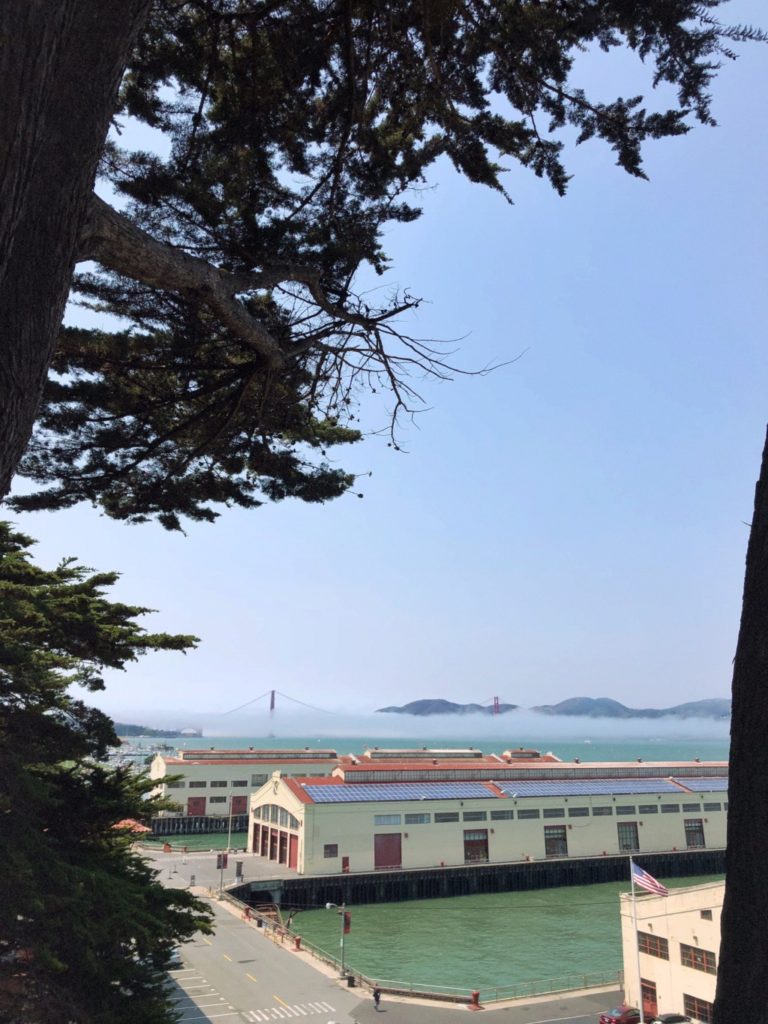 Pro Tips for a Stress-Free Experience:
Since this is a popular tourist activity, be sure to plan your ride day and time appropriately, if you'd like to avoid the crowds. We went in August at 2:00 PM on a Thursday and biking over the bridge was REALLY crowded. I think it would have been less crowded if we'd opted to go at, say, 10:00 AM on a Monday or after tourist season dies down.

Bring a few extra layers as the weather can change drastically between Fisherman's Wharf, the bridge, and Sausalito.

Returning your bike in Sausalito and riding the ferry cost extra so be sure to factor that into your plans.

Wear comfortable clothing and shoes and expect to get in a bit of a workout, especially on those hills.

Bring a camera for some amazing photo ops!
Thanks to Wheel Fun Rentals for providing us with a fun opportunity to play tourist in our own city.