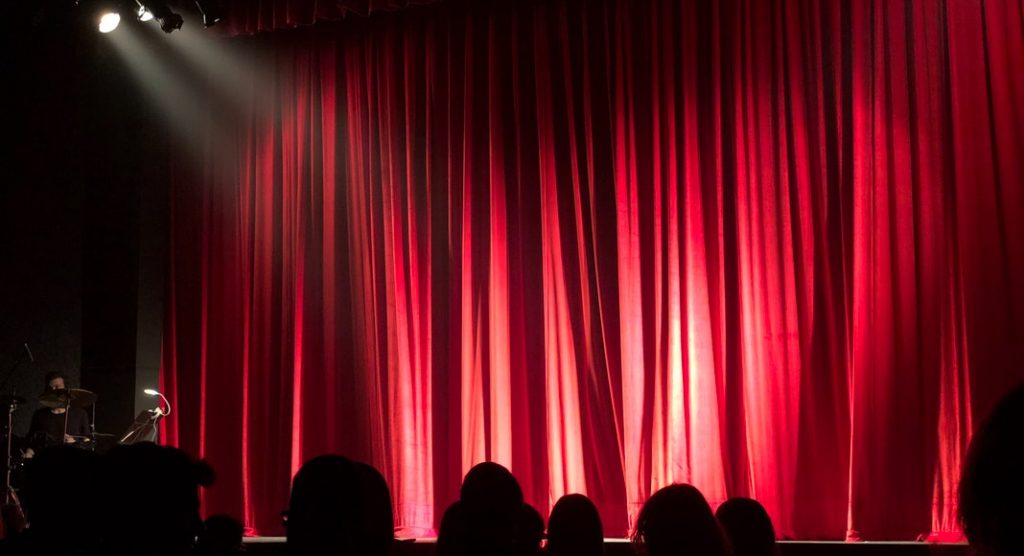 My opinions in this article are my own and not sponsored by the performer or San Francisco Bay Area Moms.
Do you think humor is still alive?
If you ask me, having a sense of humor is a skill and character trait at the same time. It shows that you have an interesting and thoughtful perspective on the ways of the world we live in and can share it with others well.
It is much more than cracking jokes about someone's body parts and unsuccessful attempts at dating and sex. Recent events with a certain streaming service show that you cannot blindly rely on others to find quality stand-up performers. 
Do you like stand-up?
Before the pandemic I became wary of the current generation of comedy performers as my husband attempted to take date nights to a new and "exciting" level. We tried a few places with a rotating cast of "5-minute stars" and I was not impressed. 
Sheltering in place, we checked out a few Zoom rooms for live shows.
To no one's surprise they were a total bust. 
I felt like the reality made everyone on stage even less inclined to think while using profanities as a replacement for actual humor. 
Is a free ticket worth it?
When I recently got a chance to go to a live comedy show on behalf of San Francisco Bay Area Moms, I tried to be open minded. My editor told me Kristina Kuzmic was scheduled to perform at a historic "Cobb's" comedy club in San Francisco. 
I had no idea what I was getting myself or my +1 into. But we really needed a date!
Winning all the way – say 'Yes' to matinee dates!
Dropping my toddler at the grandparents for the afternoon is always a great start for me. This time I not only found a reason to wear a cute skirt for a change, I got a few hours before the show to rediscover the city on my own. 
I enjoyed lunch in a quaint café without needing a reservation and got into a great conversation with the bartender about the pros and cons of modern stand-up artists.
My husband joined me in time to find a table at the club.
Let me tell you – having dedicated seating is awesome. You don't have to rush in and fight for your life to enjoy the show. Especially if it's your first time at the venue. 
The garlic fries were super tasty and drinks were served promptly. 
We observed the club filled mostly with females. Which started explaining the timing of the performance – 4:30pm start. Babysitting is definitely more accessible before dinner, would you agree?
Laughter is a gift
Kristina turned out to be hilarious, expressive and completely on top of my favorite topic – the realities of parenting and self-care. I was laughing, clapping and even crying at times for the raw truth pouring from the stage.
Kristina engaged the crowd with her stories of shedding unwanted guilt for being an imperfect parent. And I thought – would you judge yourself harshly for not knowing how to operate a snow plowing machine the first time? 
My guess is probably not . . . but you most certainly do that to yourself or your partner for making even the slightest mistake in raising your children, right?
Her lesson in "loving yourself and giving yourself grace" as parenting every child is different and there's no manual even if you have 1..3..5..17 kids under your belt is staying with me in morning mantras.
She also brought up an important point that we as parents know the reality we all live in, and at the same time we are the biggest critics of others we encounter. Why do we do that? I encourage you to be the village that will help raise the next generation, not pave the way to therapy bills for the families surrounding us. 
Do I want more?
I loved every moment of this show, while my husband looked a bit buzzed by the two-drink minimum established in the club. He did mention having a couple of good laughs and I hope he got a few more glimpses into the "life of a mom" as we all know it.
I am glad to see that performers who can inspire with their wit and brains are not extinct. Now that I know of Kristina, I will put a stop to my plan of a one-woman show act. She has been born to do it.
But then again. Life is unpredictable and you never know what's behind the next door for you.