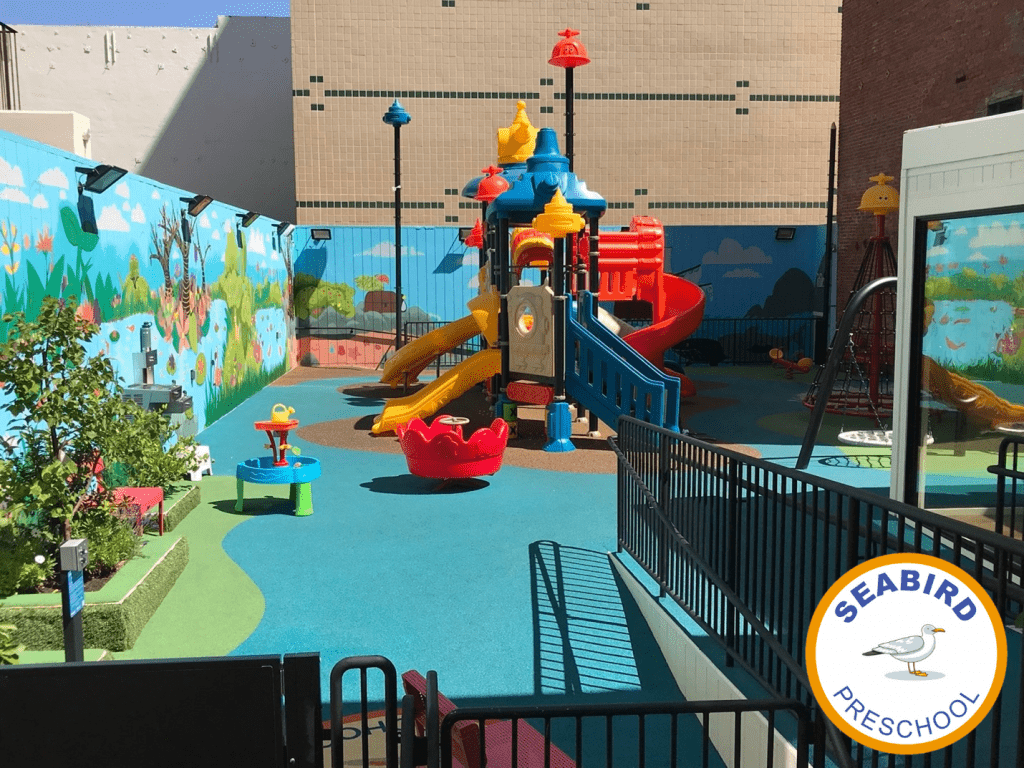 What should I ask during the preschool visit?
As first-time parents embark on the journey of finding the preschool that best fits their family needs, they don't always know what information they need to ask the school as the experience is totally new to them. Here at Seabird Preschool, we put together a list of FAQs to help parents collect all the necessary information to make the right decision for their children.
During the tour, it is more important to listen carefully to the speaker and observe what's happening around you. You can take notes and ask questions. Don't feel like you have to ask questions just for the sake of looking interested, rather ask questions specific to your family situation to see how you can make it work. If allowed, bring your child to the tour to get acquainted with the facility and teachers.
FREQUENTLY ASKED QUESTIONS (FAQ) WHEN CONSIDERING A PRESCHOOL

Selecting Preschool for a Tour
Do your research and narrow down your preschool selection to several schools based on the criteria that are most important to you and request a tour. At Seabird Preschool we offer FREE tours to families without requiring any registration fees. You can schedule a tour by sending a request to admin@seabirdpreschool.com.  We schedule only private tours, one family at a time which makes the tour very personal and tailored specifically to your questions.
Make Notes of Each Preschool Tour
As you may tour several schools the information can easily get mixed up, so we highly recommend you make notes right after the tour. You may also want to write down your impressions and feelings that came up during the tour (for example, the teacher was very warm, the classroom was spacious and full of natural light, the outdoor space is a gem). Choosing the right preschool for your child is important as it provides the foundation for your child's love for learning. Observe your child's behavior after enrolling to see if the preschool you chose is the right fit for your child.

Learn More About Seabird Preschool
Seabird Preschool is a play-based school with a private 3,000 sqft outdoor playground. The playground is equipped with a sound system allowing teachers to play music for children during outdoor time. A small house on the playground serves as a stage for plays and a venue for seasonal holiday themes. On the playground, our children do a variety of outdoor activities like biking, rock climbing, gardening, painting, and water play.
Seabird Preschool operates year-round with rolling admission throughout the year offering flexibility to those who are new to San Francisco or those whose child's birthday falls on the months after the beginning of the school year.
Seabird offers Full-time (8am-5pm) and Part-time (8am-12pm) programs with an enrichment program that is already included in the tuition. Enrichment program consists of kids' yoga, soccer, and language enrichment classes in Mandarin and Spanish. There are 3 classrooms divided by age groups: Puffins (2-3), Penguins (3-4), Pelicans (4-6).  Currently, each class has a ratio of 1:6 which allows for more personal attention to each child. The school is proud of its high staff retention rate and offers continuing education programs for staff development.
Seabird Preschool is located a short walk away from the Transamerica Building in the Financial District of San Francisco. It is great for those who live or work nearby.
In the summer months, Seabird summer camp is open to non-Seabird kids including those who visit from overseas. In the past, we had kids from Germany, Sweden, Morocco, Singapore, France, and Russia join the summer camp. Summer camp consists of weekly themed activities like science week, messy week, and carnival week, all activities are very engaging and developmentally appropriate.
Seabird Preschool is opening a new North Beach campus in Fall 2022!
If you would like to learn more about Seabird Preschool visit our website or book a private tour by sending an email to admin@seabirdpreschool.com