Krista Boscoe joined AMIGOS in Ecuador and Mexico when she was a teen. Both her sons joined AMIGOS programs in Costa Rica, Panama, and the Dominican Republic, and now she works for the organization as the Senior Director of Recruitment. She shared her experience as a parent and how AMIGOS programs build critical skills in young people—particularly at this juncture in history.
Amigos de las Américas (AMIGOS) is a nonprofit organization founded in 1965. AMIGOS provides safe and authentic volunteer and immersion programs in Latin America and the United States for young people ages 13 to 22. Initially founded to address a polio epidemic in Honduras, AMIGOS is a leader in youth leadership and volunteer service programming. During the past 56 years, nearly 30,000 students have participated with AMIGOS in 17 countries throughout the Americas. Across the world, young people play a tremendous role in bringing about community change. Our programs challenge students to realize their full potential through transformational experiences in leadership, service, and cultural exchange.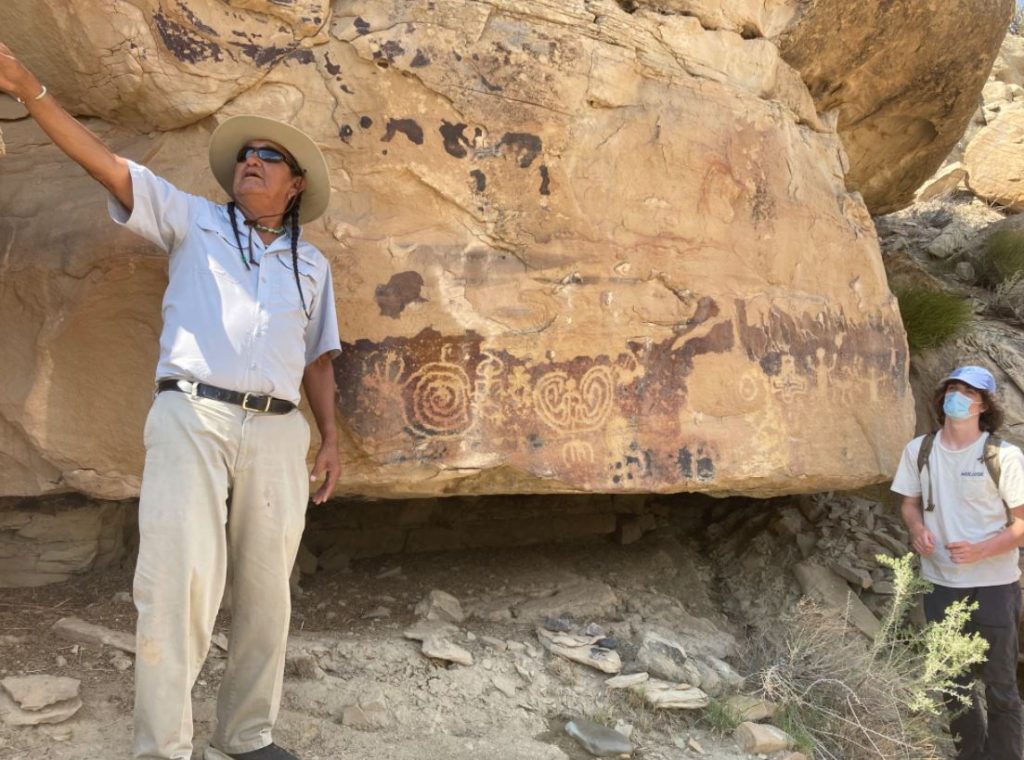 How did you find out about AMIGOS?
As a student on scholarship to University High School, I struggled with impostor syndrome. One day, two seniors came to my Spanish class to talk about AMIGOS— they had poise, confidence, and purpose and knew who they were in the world. I don't remember the details of what they said, but my little 16-year-old soul cracked open, and I thought, "I need this."
Was joining AMIGOS your idea or your sons'?
Joining AMIGOS has to be a young person's decision. I brought the middle school program (Discover AMIGOS) to my sons—they both looked at it and said, "Sounds cool." That's often the best buy-in I'm going to get from them!
It was rewarding for me as a parent. When my older son and his cohort got back from their first trip to Panama, the whole group said, that was so great, we want to go back again, we want to go longer! They all made that decision together – I didn't have to do anything, I just got out of the way!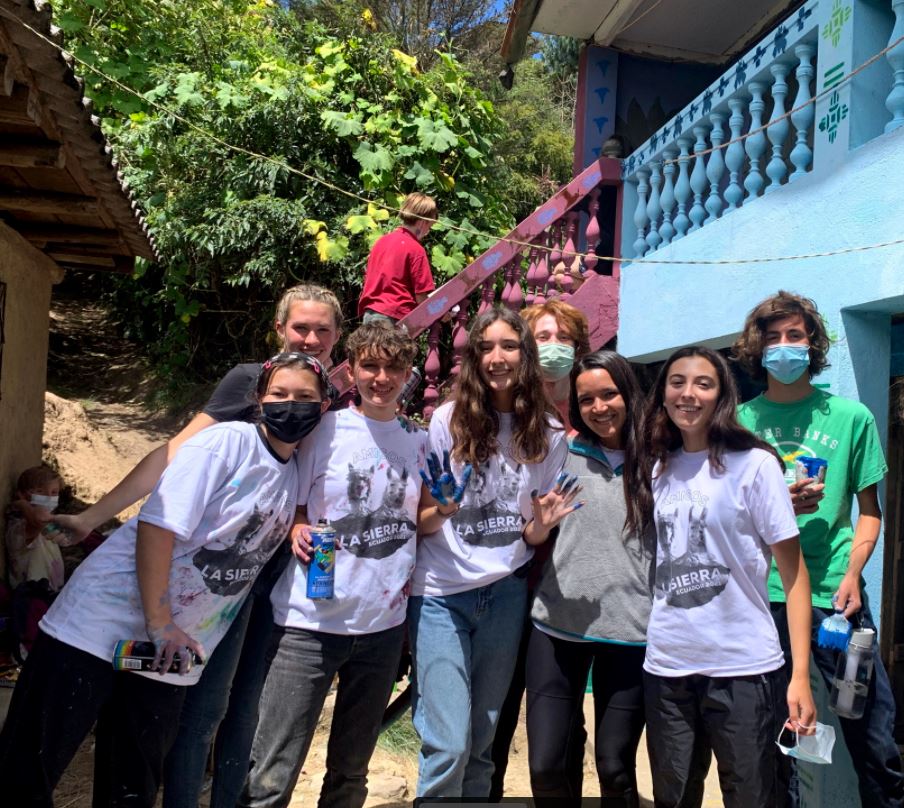 What reservations did you have as a parent?
Please don't be the kid that breaks the rules! I don't want to get a call from my coworker!
I had no reservations aside from that. I trusted the staff entirely and was comfortable with what would happen.
When talking to other parents about AMIGOS, what concerns do they have?
I usually say that going on an AMIGOS program requires courage from everyone—from the volunteers, but maybe even more so the families who trust us with their children. AMIGOS has a no technology policy, and I think this is one of the most exciting conversations I have had with parents.
Young people are so surveilled right now—I believe digital detoxes are essential. AMIGOS supports young people through challenging emotions, like homesickness and loneliness, through human contact, and through that process of experiencing something hard.
Building Resilience in Young People
There are a lot of buzzwords around building resilience in young people and a lot of desire for parents to build resilience. What resilience means is allowing space for children to go through something hard and lift themselves out of it. You have to understand that you've built something in yourself, that you can handle hard things, handle complicated emotions, ask for and receive help, and help others who are struggling. That doesn't happen when we have phones to numb the loneliness and boredom and stay emotionally connected to something thousands of miles away. 
As parents, we understand the truthfulness of this. Young people are tracked and use the phone as a numbing or distracting device. To take 2 or 3 weeks away from the phone and be fully human with others is one of the best gifts we can give people, but it requires courage.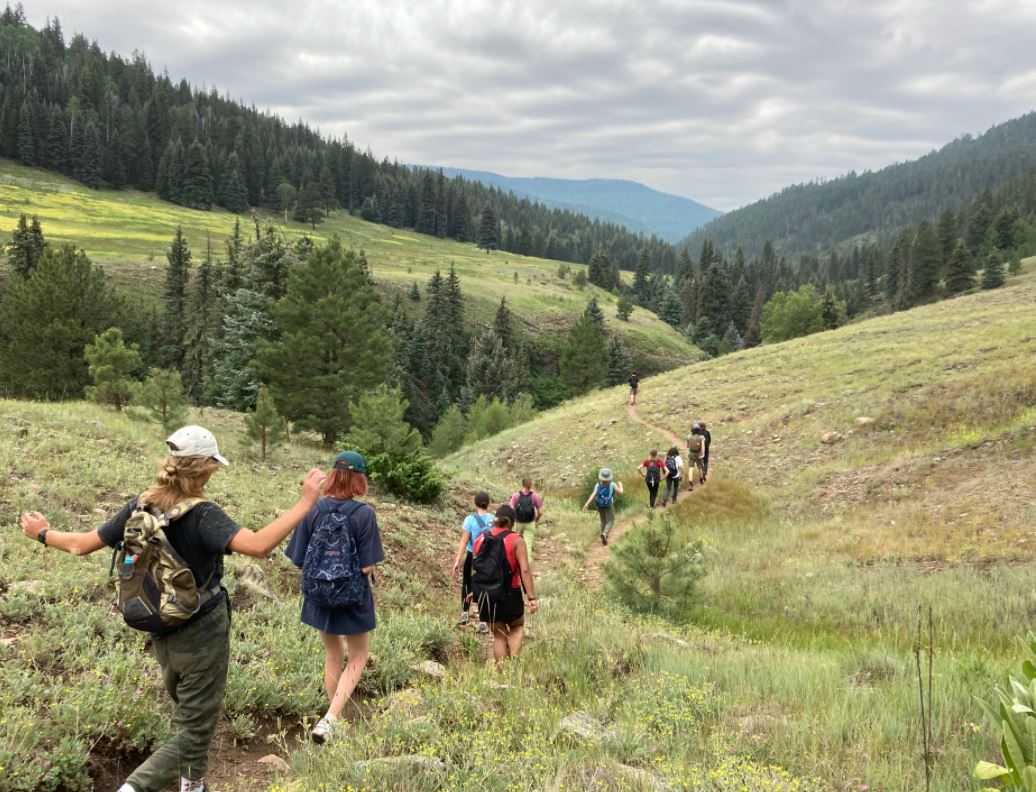 What have youth experienced in the last couple of years during the pandemic; and how can programs like AMIGOS help?
During the past couple of years, young people's social and emotional development was stunted and has regressed. Skills and milestones they would typically reach through coaches, mentors, jobs, internships—all things that build independence, confidence, and relationships were pulled away with fear. The weight of it was incredible.
The group programs are a great bridge to give purpose, meaning, and resilience with lots of support. Young people get to be back in groups and learn to manage the group dynamic. They will learn how to handle their emotional life when there is a lot of other stuff going on.
Last year was an emotional summer—our volunteers learned how other young people have been coping in Latin America and the U.S. This experience met students exactly where they were and provided what they needed at a critical time. Young people are still having to manage these societal indecisions. I can't imagine a more appropriate program model for young people in 2022.
Anything else you'd like to add?
I want parents to know what happens in the group programs, is explicitly the amount of laughter that young people have.
All of the other big pieces are important, but what happens is young people laugh, which is therapeutic, connective, and human. As a parent, nothing is better to me than the sound of my kids' laughter. There is no better gift.