The biggest traffic jams occur on highways these days. 
Probably. But not always.
Try to visit one of the national parks during the most touristy times like the 4th of July, Labor Day, or even regular spring/summer break times. You might find yourself in a pickle of a bison crossing or simply a stunning view with limited parking. 
Your car time stretches forever. 
You have no way to get out of it.
No maps app will tell you how long till the jam clears.
Picking the right time to visit is just one aspect of enjoying our continent's beauty. 
As an avid traveler and professional travel designer, I use these five tips to plan an adventure for my clients effortlessly:
Enjoy the majority of the parks for free.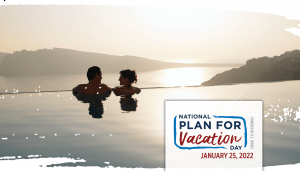 Most national parks and national sites (400+ in the US) do not charge entrance fees. For example, the most visited national park (annually over 12 million visitors) – Great Smoky Mountains National Park, is free to visit any day of the year and is a magic to explore.
If you are thinking of visiting the 100+ national parks and sites that charge a fee and do not pay for entrance – you have a couple of options:
Check if you are eligible for a special pass: 

These are your options

.

Do you have a 4th Grader or soon-to-be one (including homeschooled children who are ten years old)? Don't miss 

this opportunity

 to completely take your kids and yourself outdoors for free September-August of the respective year.

Schedule your visit during 

National Park free day
America the beautiful is your new best friend.
Visiting a national park can get expensive relatively quickly. Especially entering the most famous ones like the Grand Canyon ($35), Yosemite ($35), and Glacier ($35) can add up along with parking and other recreational fees. If the free options mentioned above, don't work for you – meet your new best friend!
When traveling with family and planning to visit more than one park in a year, consider getting the annual "America the Beautiful" pass. While it costs $80 and covers everyone in your car for a year, you can split the cost of the pass by sharing ownership with another family.
Every season is worth a visit.
When planning a trip to a national park – do not limit yourself to only one season. 
Usually, with school-age kids, parents get limited options during summer/spring. 
What if you could spare a few days in fall or even winter? 
As there are four seasons in the year and each day brings on a new look – so does planning a park visit in a different season might be worth your time.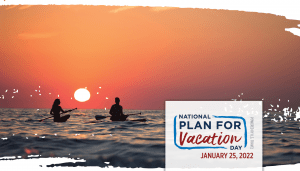 Avoid crowds by being flexible.
Crowds are minor fun things to observe when visiting the national park. We all try to cut the people out of the pictures and our memories.
There are a couple of ways to do so when planning your adventure:
Be flexible on timing – avoid weekends and big holidays, including school breaks.

Plan a visit to a park that is less popular. While some are really off the grid and require a boat to enter, you can find plenty at the bottom of the list of 63 National Parks and over 400+ national sites across the US.

Start your day early and hike at sunrise as everyone loves to sleep in, and parks are relatively quiet before 11 am.
Get surprised by what you find.
Every park has something special that is drawing in visitors. The park officials will even advertise it via guides and maps.
However, my last tip today is about planning to be surprised by what you find. 
If you show up after a rainfall, you might find yourself in a flowering desert of Mojave and Joshua Tree.
If you wake up early enough, you might encounter those bears you have been dreaming of going to Yellowstone.
When you visit a national wonder – keep your eyes and senses open for the unusual aspects. Be it landscapes, animals, flowers, and trees around you. Even the weather itself can bring out something new just for you.
We live in a land of abundant travel opportunities that are becoming more popular during the pandemic. While planning a visit to a national park or anywhere with your family is a lot of work, I hope my tips can make your job a bit easier and the overall trip more enjoyable. 
And if you are interested in working with me to begin your effortless travel planning experience – visit my website and follow my Instagram account for travel inspiration and tips from a travel expert.