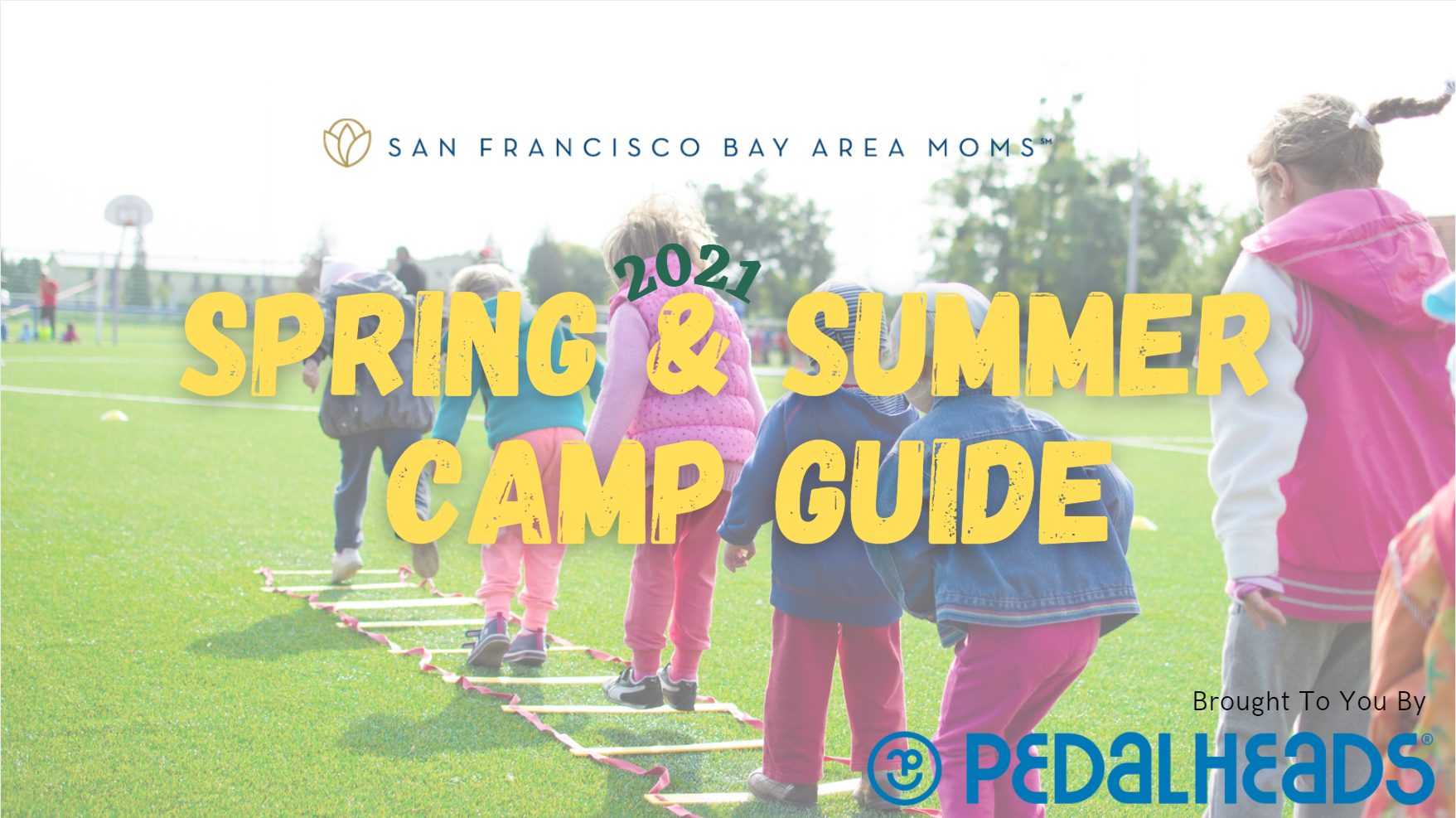 It's time to start signing your little ones up for camps!
To make things easier for you, we have put together our top picks of
this year's spring and summer programs available to San Francisco Bay Area with their details for your consideration, as well as insider tips from our team.
Scroll on and happy camping!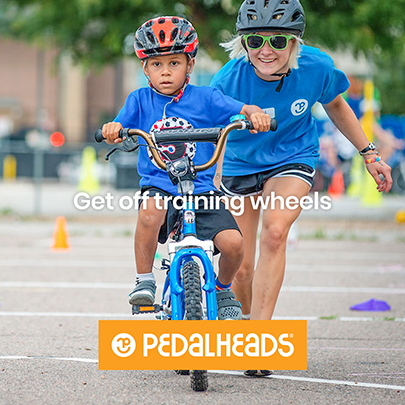 Pedalheads is a learn-to-ride bike camp for kids 3 and up, best known for helping kids get off of training wheels and riding on their own. We combine a fun group setting with specialized equipment, tailored cycling lessons, and incredible instructors to build confidence and get some of the most tentative kids biking on their own. We also offer advanced bike lessons that focus on road safety. Due to Covid-19 we, unfortunately, were unable to operate in 2021.
Please sign up for email updates so you can keep up to date on all things Pedalheads and our hopeful return in 2022.
PHONE  |   1.888.886.6464
Seabird Preschool Summer Camp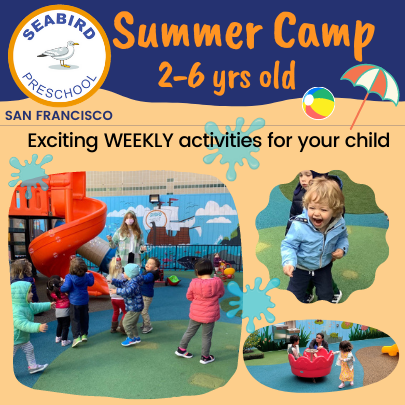 Seabird Preschool summer camp for children ages 2 to 6. New themes every week, play-based philosophy, full-day and half-day attendance available. 3,000 sqft private outdoor playground, organic garden. Located a short walk from Transamerica pyramid in FiDi.
DATE |  June 1 – August 13, 2021
LOCATION  | 9 Pelton Pl San Francisco, CA 94133 (entrance from the alley next to 750 Pacific Ave)
PHONE  | 415.932.6023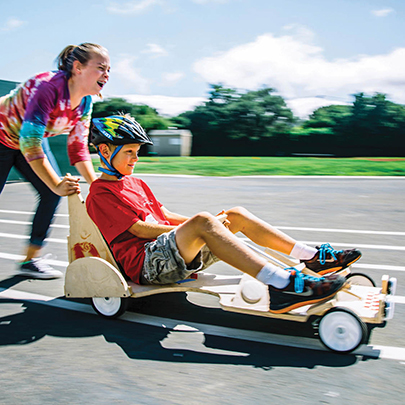 At Camp Galileo, pre-K – rising 8th graders engage in hands-on art, science, and outdoor activities that build their creative confidence and deliver unforgettable fun—all in a worry-free, COVID-safe setting. 50+ locations. Optional extended care.
BUY MORE, SAVE MORE: Save $50 for each additional week that you purchase for your camper at Galileo Camps.
DATE  | Varies by location (9am – 6pm)
LOCATION  | 25 locations in San Francisco, Marin, Peninsula, East Bay, and South Bay
PHONE  | 800-854-3684
San Francisco 

Soccer

 

Camp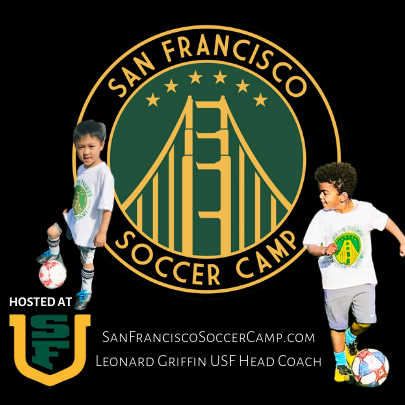 San Francisco Soccer Camp (SFSC) at the University of San Francisco would like to offers so much more than your average soccer camp for players of all ability levels! SFSC has the most highly qualified and specialized camp staff in the San Francisco Area! Camps are led by the Elite University of San Francisco Men's Soccer Coaching Staff, all of which played in MLS and beyond and supporting USF players to bring the camper to coach ratio down to 10:1. Full-Day camp options are perfect for all levels and ages 5yrs – 14yrs old and run from 9 AM – 4 PM with extended care options. We also offer Specialized Elite Training Sessions in the evenings from 6 PM-8 PM for players age 11-20yrs for a more advanced level of training.  Convenient drop-off at the safe and secure Negoesco Stadium and kids enjoy an indoor environment for breaks and lunch.
DATE  | June – July
LOCATION | Negoesco Field at University of San Francisco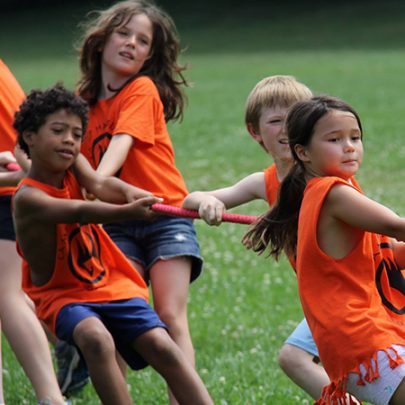 At Camp Half-Blood heroes are made every week. Under the keen guidance of our caring and creative staff, campers are led through activities, games, and crafts that are inspired by stories of the ancients. Together we're building a community of confident readers and storymakers.
Join the adventure!
DATE  | June 14 – July 2, 2021
LOCATION  | John McLaren Park – Corner of Bacon St. & Harvard St.
PHONE  | 929.397.9393
Asian Arts School Art and Mandarin Camps

2101 Taraval Street, CA 94116  |  415.297.3072 | More Information
In 2021, Asian Arts School will again host both spring and summer weekday classes online. These classes are designed for children from 5 to 18 years old for beginning, intermediate, and advanced levels. Adults are welcomed in intermediate and advanced classes.
Spring Break Art Classes – March 29 to April 2 (Early Bird Discount Deadline: March 15)
Summer Weekday Art Classes – May 31 to August (Early Bird Discount Deadline: May 1)
Summer Weekend Art Classes – June 4 to August 8 (Early Bird Discount Deadline: May 1)
KidzToPros STEM, Sports & Arts Summer Camps

June 13 to August 14 | Register by May 16th and save $100 with code SFM-100
KidzToPros STEM, Arts, and Sports Summer Camps provide the perfect opportunity for kids to discover new interests and meet friends in a fun, creative, and safe environment. From makerspace and robotics to game design, digital arts, film studio, basketball, tennis, and more, KidzToPros offers camps for every interest and age. Led by top-tier instructors who are enthusiastic about your child's development, KidzToPros camps inspire creativity, ignite innovation and keep kids active!
---
Academy of Thought & Industry
2690 Jackson Street, San Francisco CA 94115
Bais Menachem Yeshiva Day School
834 28th Ave, San Francisco CA 94121
20+ Additional Locations around the Bay Area
One Tribe Martial Arts School
5100 Clayton Road Suite A-10  |  925.288.0900
$399 for a 3 month membership with unlimited classes which includes, One Tribe t-shirt and kung fu pants. Also offering virtual classes!

As Amazon Associates, we earn from qualifying purchases.
Summer Camp Tips From Our Writers:
Keep up to date and compile with health guidelines for a safe camping experience!
Don't over-schedule your children, especially if they are super young and this is their first time at camp/ away from you. It's summertime, and you don't want your kids exhausted from too many things. Let them be kids and have downtime too.
If your child is starting preschool in the fall, do a "little" camp.  This will help with the preschool transition and may help with school separation anxiety.  That way, if your child freaks out and doesn't really make it to camp that much, you didn't waste money on a whole semester.
Try something new.  This is a great chance to try something before registering for it for an entire semester.  Does your child like dance, basketball, or computers?  Who knows?  Summer allows you to give it a try. Exposure to different activities allows children to really find what they are interested in.
Take advantage of the area we live in.  Maybe your child will want to do coding or circus acrobats?  These camps aren't offered other places in the country like they are here.  If you have an older child, camps like these stand out on college applications because they are unique.
If your are trying to get into a particular school, register for their camp.  It doesn't hurt to get your family's name out there and let the school get to know your child. It can only help!
Don't just do what your friends are doing. Do what's best for your child. Use this guide to find something special for your child.
Plan your camps around your vacations.  It's hard to plan in advance, but try to plan what you might be doing this summer from little day trips to maybe some bigger vacations (woo hoo!).  You don't want to pay for camp and then realize your child is going to miss a whole week for your cousin's wedding on the East Coast.
Location, location, location.  Don't sign up for a camp too far away.  Just because this isn't your child's every day school, don't forget you still might find it super inconvenient to drive a long distance every day over the summer to a camp.
Dress your child in T-shirts that can be conversation starters.  It's hard to make new friends in a new environment.  Maybe a SF Giants shirt, 49ers shirt, or an Elsa Frozen shirt (you get the idea) will help the kids realize they might like something in common and help them begin to chat.

Don't panic to sign up. Take your time to find the right camp. There are plenty of camps out there. It will all work out.

Let your child take some ownership in their camp. Give them choices, ask them what they want to do, and then use this information to make a good decision.
Remember to apply sunscreen and pack sunscreen for outdoor camps.  Note whether your camp is allowed to re-apply or not and discuss this with your child.
If you have a child that is just too young for camp make sure and carve out some "summer experiences" just for them so they don't feel left out seeing their older siblings go to camp.
If your child is independent, don't be afraid of sleep-away camps.  The goal is to raise children who will one day be capable of leaving us, right?
Label EVERYTHING! Here are some of our favorite labels.
Don't let your child bring their "favorite" anything (water bottle, hat, whatever), even if it's labeled. Items tend to go to home with the wrong camper and sometimes never make their way back. All kids have different schedules, and you may not see the same kids every day like you do in regular preschool.