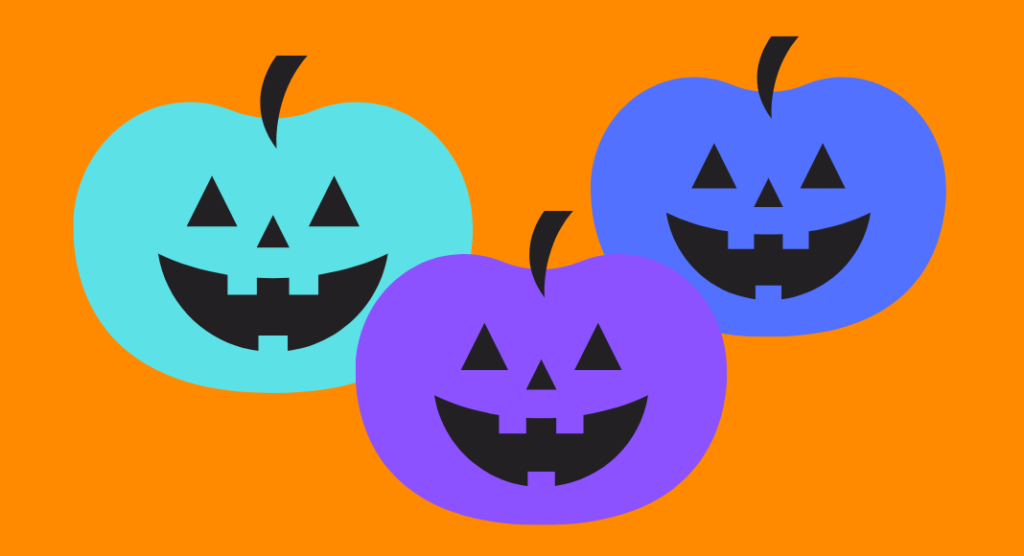 Many parents only think of trick-or-treating as an evening full of kids dressed in costumes collecting as much candy as they can, but for some parents, trick-or-treating presents a unique challenge to help their children feel included in those traditions and also presents the opportunity to spread awareness about causes important to their families. What better way to spread their messages than through color-coded pumpkins? Teal is the O.G. colored pumpkin. There's also blue and purple. Here's what the colors mean and how you can help all trick-or-treaters at your door make the most of the Halloween.
Teal Pumpkin Project (Food Allergy Awareness)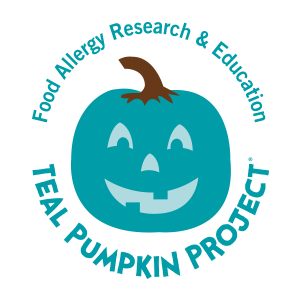 The Teal Pumpkin Project is a worldwide movement to create a safer, happier Halloween for all kids. Putting a teal pumpkin on your doorstep means you have non-food treats available, such as glow sticks or small toys (here are more non-food ideas). This simple act promotes inclusion for trick-or-treaters with food allergies or other conditions. If you want to participate, add your house to the Teal Pumpkin Project map. If you don't have time to paint a pumpkin teal, check out these pre-made options or print out a free sign from Food Allergy Research and Education (FARE), the organization behind the project.
Blue Pumpkin Bucket (Autism Awareness)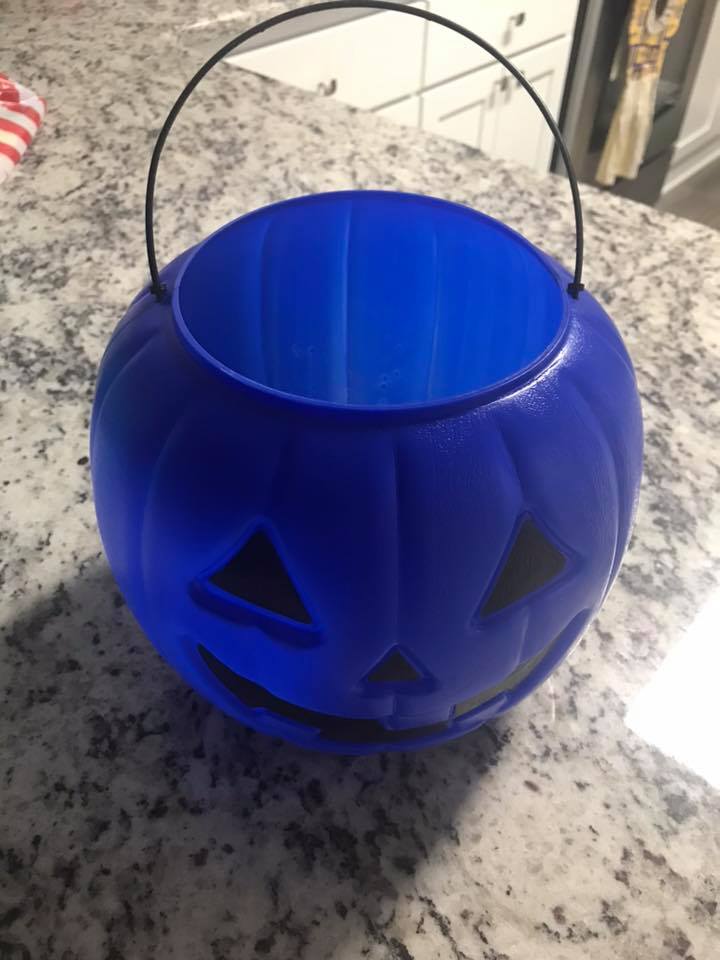 If you see a child carrying a blue pumpkin bucket to collect candy, it may signify the child is on the autism spectrum. According to Newsweek, this unofficial initiative started last year with Alicia Plumer's viral post. She's the mother of a child with autism and was inspired by the Teal Pumpkin Project. Plumer said, "For those who choose to use them, the blue buckets could provide a subtle, dignified way of alerting people that this child or young adult may not be able to make eye contact, or tolerate wearing a mask, or even say 'thank you', but they certainly deserve to enjoy the fun of Halloween as much as everyone else." The blue pumpkin is not included in the official Halloween Guide from Autism Speaks, so be sure to lookout for other signifiers of trick-or-treaters on the spectrum. They may be wearing a badge or carrying a bag with a sign that indicates they are autistic.
Purple Pumpkin Project (Epilepsy Awareness)


The Epilepsy Foundation's Purple Pumpkin Project started with the goal of raising awareness and funds to support epilepsy research. The idea behind the project is that every time someone asks why a person painted their pumpkin purple, it creates an opportunity to talk about their experience with epilepsy. Participants in the Purple Pumpkin Project are encouraged to host a Purple Pumpkin painting party, ask for "Change and Treats" when going from house to house on Halloween, and/or ask friends and family to Give Thanks with a donation in support of their efforts on Thanksgiving. And, of course, spread the word on social media by tagging @EpilepsyFoundationofAmerica and @epilepsyfdn on Instagram and Twitter and hashtagging with #PurplePumpkinProject.