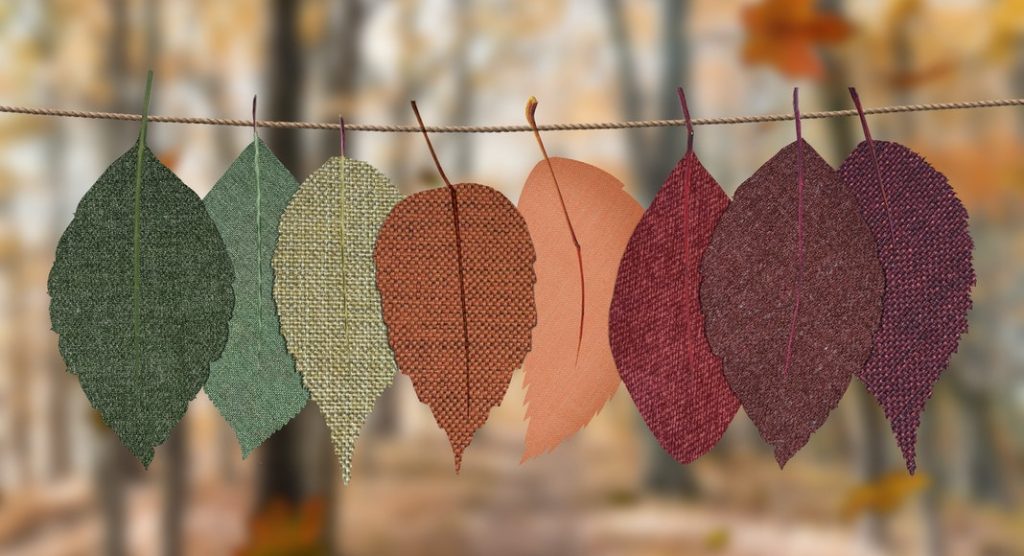 Looking for some eco-friendly craft projects? We have some from Sandy Sandler that we want to share with you. If you do them with your children, be sure to send us pictures!
How to Make the Perfect Autumn Acorn Pom-pom Mobile
"Celebrate autumn with this acorn pom-pom mobile. Makes a great display piece for your home."
Here's the supplies that you'll need:
10 acorn caps
10 pom-poms in fall colors
Five 20″ lengths of thread, twine, or yarn
One 24″ length of thread, twine, or yarn
Large sharp needle
Small branch 9″ to 12″ in length
Liquid glue
Let's make the Acorn Pom-pom Mobile:
Gather acorn caps and a small branch. Store these in the freezer for a couple of days to kill any beasties.
Pierce a small hole in the center of the acorn cap. You can use a small hand drill, an awl, an ice pick, a large sharp needle, or a slender nail and hammer.
If you can't find the color pom-poms you want, color white pom-poms with markers to get fall colors.
Thread the needle with a 20″ length of yarn. Thread an acorn cap onto the yarn.
Tie a knot on the inside of the acorn cap.
Repeat with another acorn cap at the other end of the yarn.
Repeat Steps 5 and 6  with the remaining 20″ lengths of yarn.
Add glue to the inside of the acorn caps.
Glue a pom-pom to the inside of the acorn caps.
Attach the acorn pom-poms to the branch. Either wrap the yarn around the branch a couple of times or tie it in place.
Tie the ends of the 24″ length of yarn to the ends of the branch for hanging the acorn pom-pom mobile.
Enjoy autumn!!
---
Sandy Sandler is creator of the QVC best-seller, the Bowdabra. Her frugal craft projects and activity ideas are designed to transform the creatively-challenged into creative pros. Sandy's focus is on creative and easy projects that parents can do with their kids and that kids can even do on their own that are both frugal and green in nature.