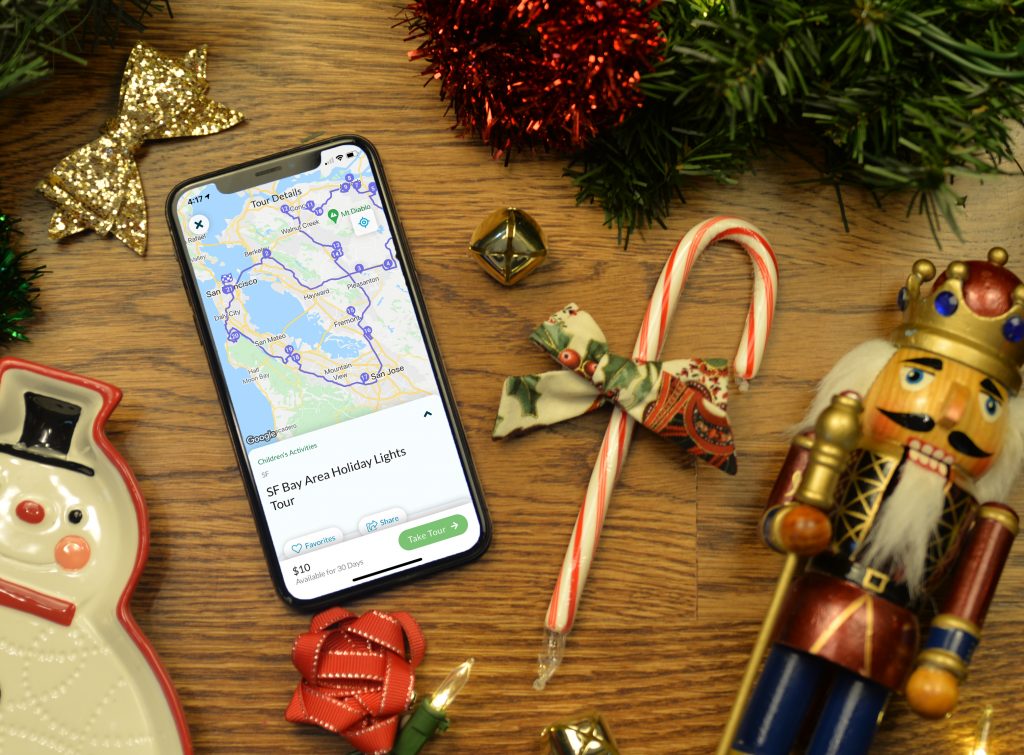 Ready to experience the most dazzling Holiday lights around? San Francisco Bay Area Moms offers a very merry tour of the best.
As the Bay Area streets begin to glimmer with the sparkle of the season, San Francisco Bay Area Moms has gift-wrapped an adventure perfect for all ages. This winter, experience their sparkling self-guided tour to all the best Christmas lights and displays around San Francisco Bay Area! 
SAN FRANCISCO, CA. December 7, 2021. Full of sparkling lights, festive cheer and the jolliest  decorations, SF Bay Area Holiday Lights Tour offers a magical activity this season. San Francisco Bay Area Moms (SFBAM) lends their expertise, knowledge, and creativity to the self-guided adventure. View cheery front yards…including sparkling lights, shimmering trees, animated musical shows and ringing sleigh bells—sure to delight everyone! 
"The Bay Area has always been decked out during the holidays, and this year is no exception! We are inviting everyone to immerse themselves in the joyful spirit and spread the holiday cheer with their loved ones by embarking on this amazing journey around our beautiful Bay Area. After trucking through these 22 months collectively, we sure deserve a little razzle and dazzle!" said Pauline, SFBAM's Mom-in-Chief.
A self-guided driving tour, there's no need to leave the car. Let the app provide driving directions to each of the homes and landmarks SFBAM has curated for you.
To experience the tour right now: download the free Built Story app, available for iOS and Android. Once in the app, just search "SF Holiday". Each tour costs $10 and supports the Tour Creator. Once purchased, Tour Takers can start, pause, stop and re-take the tour as many times as they wish for 30 days.  
The tour is live, and all lights are ready for viewing, from now through New Year's Day. 
Skip the time constraints, hassle, crowds (and germs!) now with this yuletide activity! Grab the hot chocolates, pile your crew in the car, play some holiday tunes and discover the magic of the Bay Area with this self-guided Christmas lights tour. 
Or scan the following QR code: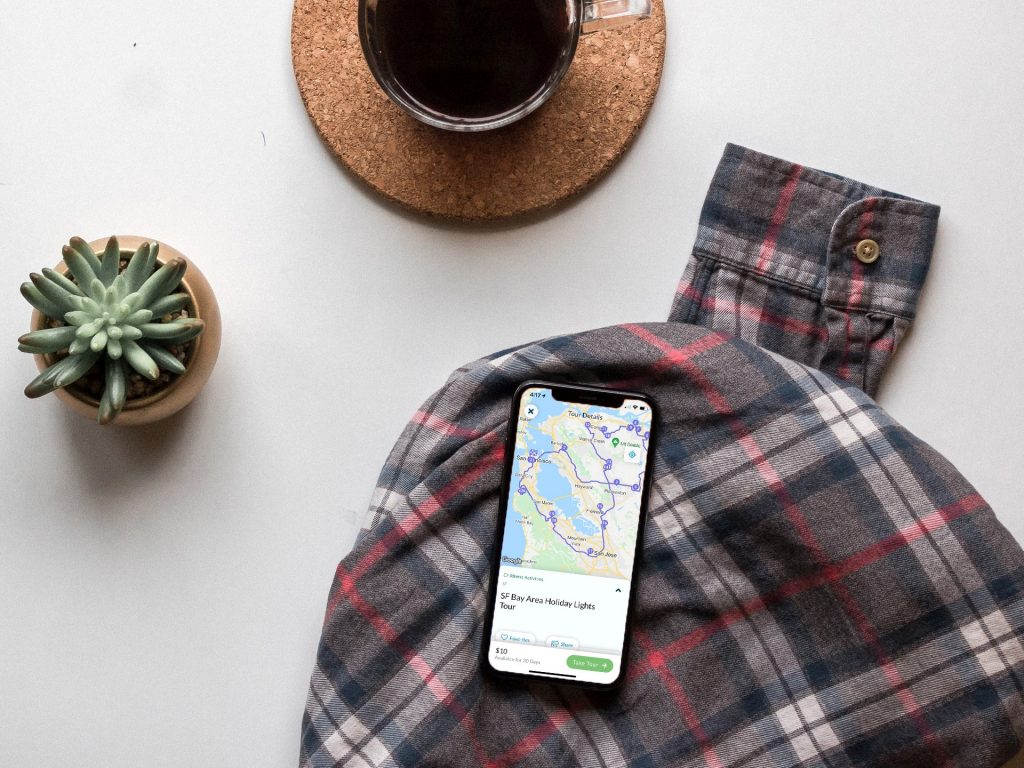 ABOUT SAN FRANCISCO BAY AREA MOMS
As a member of the well-known, nationwide City Mom Collective, San Francisco Bay Area Moms is a top-rated online parenting publication and resource hub focused on supporting, inspiring, as well as connecting San Francisco Bay Area families.
ABOUT BUILT STORY
The Built Story platform is the world's first self-guided tour marketplace, connecting Tour Takers and Tour Creators. Selected as one of 50 companies to participate in the Google for Startups Founders Academy, Built Story's mission is to connect people and place. With Built Story, anyone can create self-guided tours from the comfort of their homes. Anyone else can enjoy those curated tours using the Built Story app–which provides the creators' content, as well as directions to each stop. Built Story allows people to share the rich history and stories of the communities around us, while Tour Takers explore in a unique new way. Using the Journal feature, Tour Takers can share their experiences to social media. Learn more at BuiltStory.com. 
PR CONTACT
Alexina Alonso, Co-Founder, Built Story
Phone: 305-671-3890 | Email: hello@builtstory.com