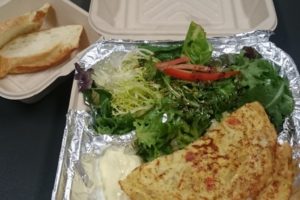 Up until last October, I ate nearly all of my lunches at work in a cafeteria. Even if I didn't like the hot lunch selection that day, I could always make a salad and eat fruit. Given the convenience of the cafeteria, dining out was a treat. Unfortunately, my new work home only has a private lunch room with a fridge, toaster, and microwave, and I soon discovered that eating out for lunch every day in downtown San Francisco is quite costly.

Outside of McDonald's and a few sandwich shops, it is nearly impossible to buy lunch for less than $12.00. Add a few coffee runs per day to that, and it becomes a $20.00 day for food. To reduce this hemorrhage from my wallet, I began to limit my eating out to twice a week and bringing my lunch on the remaining three days. Since I cook a little extra for our daily dinners, we always have leftovers that my husband and I bring for lunch.
This solution has worked well, and I had an excellent routine going, but, lately, boredom has set in. I missed the fun of picking out lunch and going outside for a walk. I also miss the variety of meals. My husband Daniel's response to this was, "Have you heard of Meal Pal"?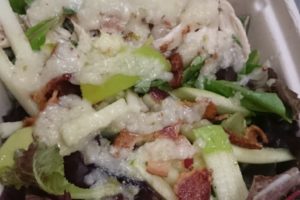 Meal Pal is a lunch program that gives its customers access to lunches at nearby restaurants for less than $10.00 per day. When prospective customers sign up, they choose between two plans: 12 meals per 30-day cycle (About 3 meals per workweek) or 20 meals per 30-day cycle (Five meals per work week). Then, they select their meal for the weekday between 5:00PM the night before until 9:00 am the day of.
Unlike other meal plans or meal delivery companies, one has to pick-up his/her meal from their restaurant of choice, which is a nice excuse to get outside for a walk. Before committing to either plan, I asked Meal Pal to send me a list of nearby participating restaurants (some areas like the Financial District and Civic Center feature more participating restaurants than others), because anything beyond a 15-minute walk would eat into my lunch time . Meal Pal featured at least ten restaurants of varying cuisines within that distance, so I decided to give them a try and sign up for the 12-meal plan.
With eight tasty meals under my belt, I think Meal Pal works for me due the variety of menu options, the convenience of pre-ordering, and the price per meal. It's been fun to select lunch for the following day, as the offerings can vary day-to-day. Second, pre-ordering my lunch is not only convenient (especially with their mobile app), it's also a time-saver. Rather than waiting in line to order food and waiting for my food to be prepared, my meal is prepared ahead of time and is waiting for me. Lastly, the $6.39 per meal price tag has been easy on my wallet.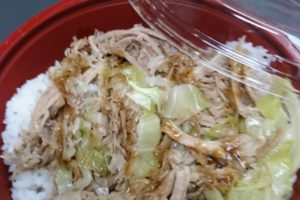 The small plan works for me, as it still gives me the flexibility to lunch in when I don't want to leave the office, and my only critiques of the program are that the meals cannot be altered (no substitutions or changes) and that they don't include beverages and extras like bread or sauces. Those have to be purchased separately. Given the amount of money I am saving on lunch, I can spring for buying a beverage. For under $10.00 a day, lunching is now quite affordable!