This post is in partnership with Patxi's Pizza.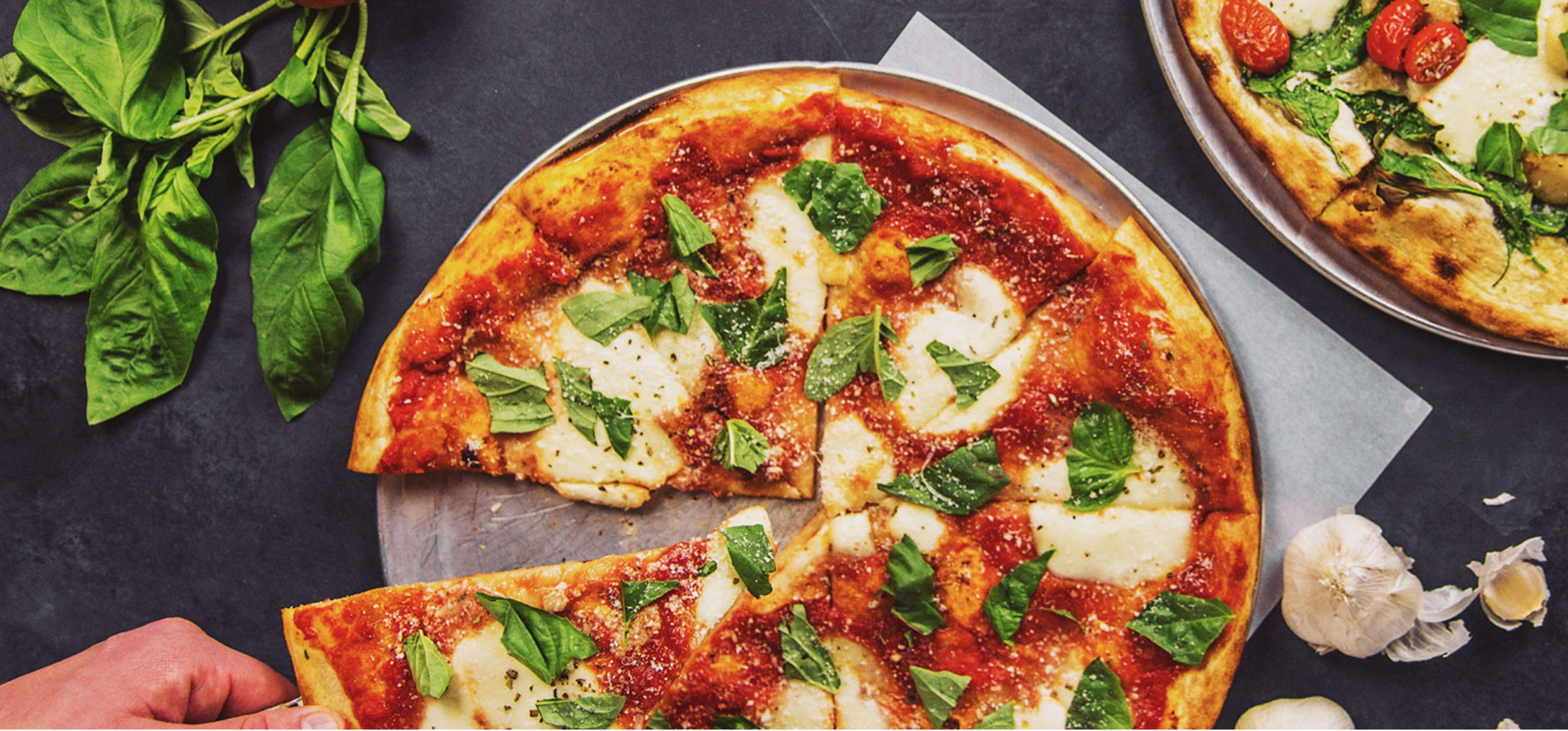 I love a good deep-dish pizza as much as I love a thin crust pizza. As a college student, Uno's Pizza on Lombard Street was on my weekend dining rotation. The last of the Uno's locations in San Francisco closed nearly a decade ago, leaving me and the city with the deep-dish void. Patxi's Pizza has since filled that void with four locations in the city. I had only dined at a Patxi's and ordered delivery a few times prior to having my daughter Ilse. I mainly thought of them for delicious pizzas and a few appetizers, but Patxi's has since expanded and revamped their menu.
Recently, my family and I had the pleasure of experiencing Patxi's new offerings. We took an early reservation right after opening at 11:30AM so we could dine with our daughter at our leisure. Thank goodness we did because the restaurant was a cool and quiet retreat from the day's blazing heat!
There were so many items on the menu to choose from! We eventually settled on a small Greek salad, their garlic bread, a 12-inch deep dish (yes to leftovers!), and a cup of chicken noodle soup for our daughter. We were tempted to add a dessert pizza, but we decided to wait.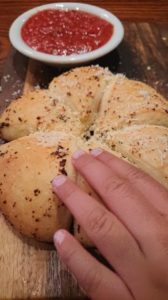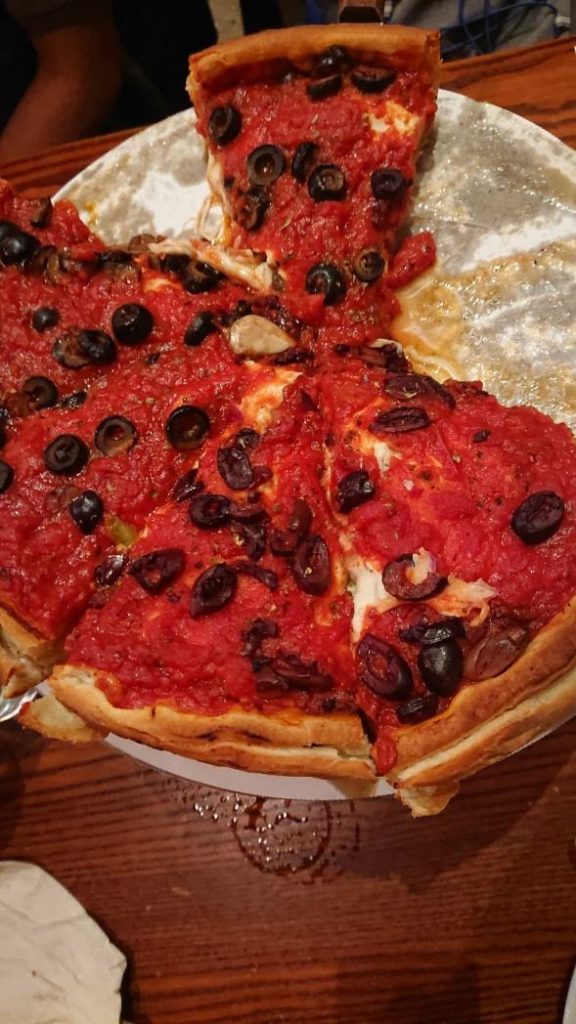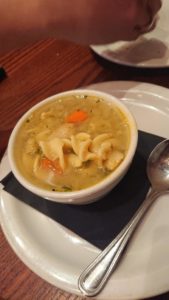 Every dish we ordered was delicious! The small Greek salad was cold and refreshing, perfect for my husband and me. Our daughter Ilse enjoyed her soup—hearty and full of noodles and chicken—and she also liked the garlic bread (Save any extra marinara sauce for dipping your pizza crust. It goes with everything!). The pizza was perfection, with its cornmeal crunch and sweet tomato sauce. Our only regret was that we didn't select two different pizza halves, like Spinach Pesto or the Greek. We ended our meal with full bellies and a box of delicious leftover pizza to take home. Yes, we will return and order a dessert pizza!
Here are three things to know before you go:
The menu is massive
Before it was just deep-dish pizzas, a handful appetizers, and a couple of salads. Now, Patxi's has added more appetizers, a couple of soups, sandwich-like piadinas, sandwiches, thin-crust pizzas, and a couple of dessert pizzas. Our server helped us navigate the larger menu. Her best suggestion and coolest tip: order a half & half pizza, meaning half of one type and half of another type. Mind you, each half must be either deep dish or thin crust. Nevertheless, we loved that we could try two pizzas at once.
They offer lunch combos
One of my favorite additions to Patxi's revamped menu is their affordable lunch options. Their three lunch offerings are at most $10.00 without tax and tip, which is a real value for the city. How many restaurants in the city offer lunches for less than $15.00? If there was a Patxi's near my work, it would easily be on my weekday lunch rotation.
My top dining tips
Patxi's takes reservations. Make a reservation. This is especially advisable for large parties and families.

The deep dish takes a little longer than a thin-crust pizza. Order an appetizer or salad while you wait.

If you are not a pizza person, Patxi's has a stellar "happy hour" with their discounted starters and alcoholic beverages. Grab a few friends and make a meal of it!