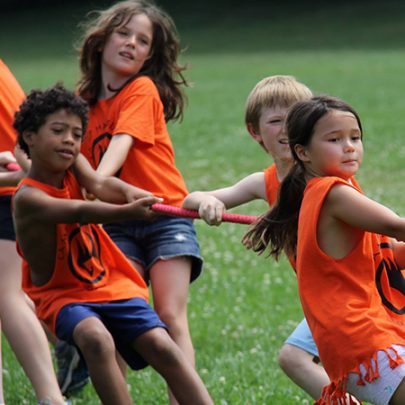 This summer, ignite your kids' curiosity, passion, and a deep appreciation for story sharing, storytelling, and story-making in all its forms at Camp Half-Blood! Basking in the Bay Area sun, campers (a.k.a. Demigods) will embark on their journey toward becoming legends. Inspired by Rick Riordian's popular Percy Jackson Chronicles as well as the Greek mythology that spawned those tales, campers will immerse themselves in story-powered adventures like no other – unleashing the heroes inside them by learning sword-training, armor forging, myth-crafting, and more.
Camp Half-Blood is a unique summer camp for those who have a flair for storytelling, fantasy, and action. Campers arrive at their location, join a "hometown" (with names like Team Athens and Team Sparta), and craft the week's story together with their counselor. While the campers and their counselors create the story, it also takes guidance from the setting itself – the natural features of John McLaren park inspire the plot and events within their journey – the experience is only limited by their imaginations!
Breathing Life into Stories Driven by Imagination
At Camp Half-Blood, campers have agency over stories: the stories told by others, but also the stories kids believe about themselves. So, whether your child approaches reading through the visual intelligence of an artist or a builder, or the kinesthetic intelligence of a sword fighter, Camp Half-Blood is a space where no matter the "text," kids are the masters of the story! The Demigods of Camp-Half Blood build a greater appreciation for reading, active play, teamwork, and their own potential. By building those storytelling and problem-solving skills, kids are also building their confidence and abilities.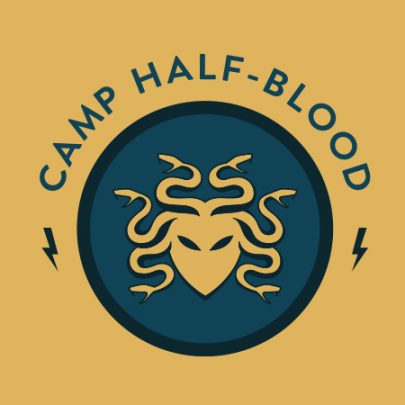 This fully immersive—and literary—summer camp experience was, fittingly, created by a former bookstore owner and current Founder and CEO of literary enrichment program Plato Learning, Crystal Bobb-Semple. Their mantra, Adventure Powered by Story, is a promise to make stories resonate with as many kids as possible by combining tools from the fields of theater, fine arts, debate, imaginative inquiry, STEM, and the natural settings to create moments that demonstrate the powerful ways text and language shape how they perceive themselves, and the world.
This year, outdoor play has become even more essential with COVID precautions, and the fully-outdoor setting of Camp Half-Blood helps it easily keep everyone safe without sacrificing the excitement and fun. Additionally, Camp Half-Blood requires all staff to be regularly tested, and strongly encourages them to be vaccinated. Social distancing policies and mask-wearing by all campers and counselors will be in place as well.
Camp Half-Blood will take place in John McLaren Park in San Francisco from June 14—July 2 and is priced by the week. Rising first through sixth graders are invited to join the adventure and discover their hero within. Learn more about it here!