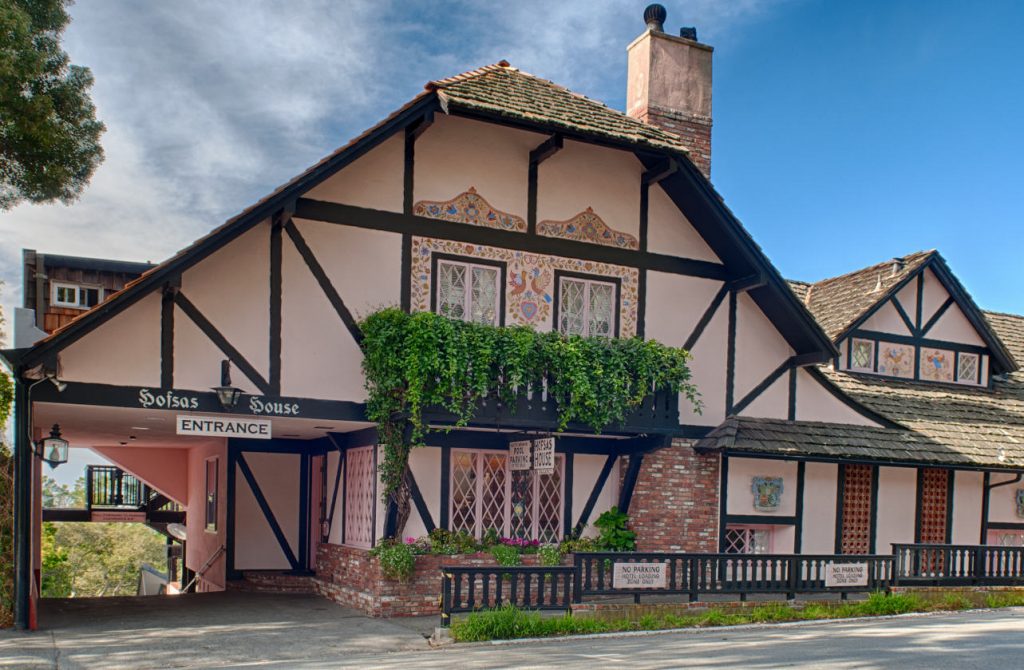 We just took our first family trip since the start of COVID and it felt so good. We spent a few relaxing days in Carmel at the Hofsas House, a Bavarian-style boutique inn. 
Over a year ago, when that virus we had been hearing about on the news started being referred to as a pandemic, my daughter and I were at the Santa Cruz Yacht Club and my husband was away in Rome, Italy. I was relieved to have squeezed in a final trip before everything shut down, while also scared that my husband would have to fly internationally (and later even became temporarily stuck abroad) amidst the uncertainty of it all. 
Other than my husband's necessary travel, we stayed put throughout 2020 and into 2021. We just did not feel comfortable vacationing during COVID and I felt that during these times, refraining from taking trips for pleasure was a respectful way to do our part. My daughter and I hadn't been outside of the Bay Area at all until I peeled my vaccine Band-Aid off of my upper arm and we took our trip to Carmel.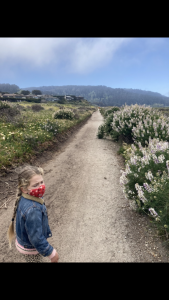 When we arrived at the Hofsas House we were delighted to settle down in our king suite with an ocean view and fireplace to enjoy the wine and cheese pairing that had been selected for us. Carmel prides itself on its local resources, including the two cheeses (Holy Cow and Fromage d'Affinois) we tried from The Cheese Shop and the bottle of District 7 chardonnay. 
I spent some time chatting with owner Carrie Theis, who is the granddaughter of Donna Hofsas, founder of Hofsas House. She told me about the inn's history and gave me suggestions on where to eat, go wine tasting, and otherwise enjoy my stay in Carmel.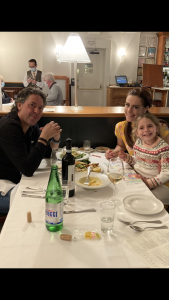 I love that you can walk everywhere in Carmel, and that the city has regulations blocking big chains from setting up shop within its limits. It really helps preserve the town's charm. Within the town, we spent our time in the many art galleries and small artisan shops, and we went out to eat at several great spots. Some restaurants that stand out in my mind are Pangaea and Dametra, and there were quite a few that we didn't get to try this time that I'll want to check out on my next trip, like Grasings and La Bicyclette. 
Spending time in nature is a must for my family and we took some time to explore Carmel's coastal and forest trails. My favorite two hikes were taking the Scenic Trail along the coastline all the way to the river beach, a misty and beautiful spot, and taking the Mission Trail through the forested area all the way to the Carmel Mission. We paid a visit to the mission and toured its grounds while learning a bit of history.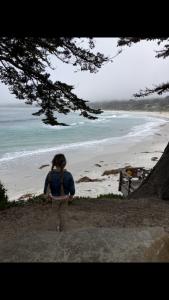 I love getting outside and going out on the town but I also love me some relaxation. It was great to head back to our cozy suite in the afternoons to read by the fire or out on our private balcony while overlooking the ocean. I also spent a good long time in the sauna letting all the stress of my life in the city melt away. 
Now that things are slowly returning to normal, I'm looking forward to welcoming more getaways back into my life like this one.