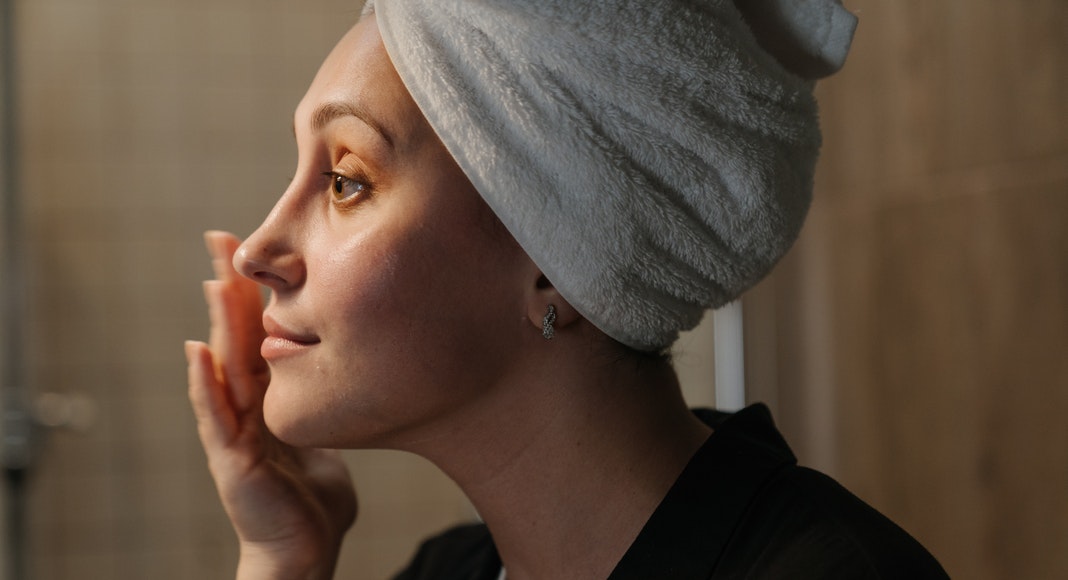 Despite having more time at home, my skincare routine was one of the first things to fall through the cracks in 2020. The combination of being a new Mom and shelter-in-place saw me go from Sephora VIB to someone who uses hand soap on their face. Aside from the food my toddler threw in my face at mealtimes, by the time the holiday season rolled around my skin hadn't seen a product or facemask in months. So, my New Year's resolution was to improve my skincare and build a routine I can stick to. 
I've often wondered if the amount of product I previously used had any impact on my skin. After all, you sometimes hear of older generations with the most beautiful skin who claimed to have only ever used bar soap. After taking an unintentional break from my skincare routine, I can confirm that for me at least, products do work and keeping a routine is important for good skin. 
It may also have been down to the food and alcohol indulged in over the festive period, but come the end of December I was suffering from outbreaks of spots, dry patches, and dark eye bags. I needed to come up with a plan.  
Building a new habit can be hard. I find it much easier to maintain a skincare routine if I do it alongside other everyday tasks that are non-negotiable, so I made that starting point. For example, I wear contact lenses, so I started putting on day cream right in the morning after putting in my lenses. I then put on night cream after I take them out at night. 
Bath time with the aforementioned toddler is never dull. Why is it that the amount of food they have on their faces is proportional to how distressed they will be by having their face washed? To show him that it's really not that bad to have a nice warm cloth wipe the grime of the day away, I started washing my face at his bath time, too. This has actually worked out really well as it gives my skin a break from any product before I put on night cream or moisturizer before bed. 
The habit of putting on sunscreen or face cream with SPF in it is one I've tried to be religious about since moving to California from the UK. When I moved here, I was pretty surprised to find that many day creams don't have SPF in as standard, which is common back home where the UV index is much lower and we have far less sunshine. Thankfully, I've managed to track down some excellent products that don't clog my pores like normal sunscreen and can be used every day. Supergoop has a great selection but their products are pricey. More affordable alternatives include Burt's Bees (which I've picked up in Target) and Olay Regnerist. 
In terms of other skincare products, I've been grabbing items while doing essential grocery shopping and have been pleasantly surprised by some of the goods I've picked up. Trader Joe's lemongrass coconut body oil is a steal at $4 and rivals far more expensive oils I've used in the past. 
Another little known secret that parents are in on is that baby products are excellent for grown-up skin, too. Affordable, often natural, and gentle on the skin, babies and kids skincare products have been a revelation to me and for some products (such as sunscreen) I don't think I'll ever go back to adult versions. 
I know there will be days where I forget to stick to my routine, and I fully expect on the rare days I actually wear makeup to fall asleep in it, but this new skincare routine might just be the one New Year's resolution I can actually stick with.