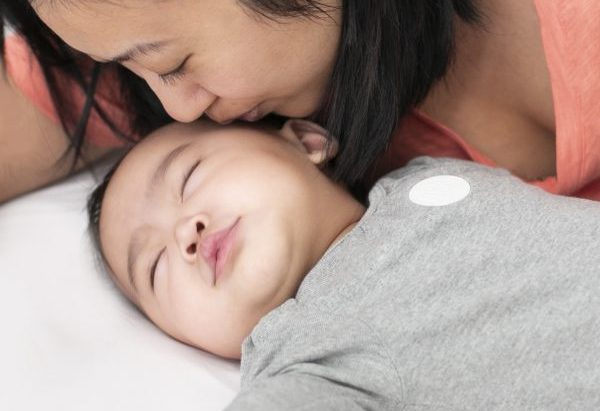 MonBaby
is a health & wellness technology company that is creating a new generation of smart monitoring solutions for parents of infants. The founders are parents themselves and have experienced firsthand the apprehensiveness that often arises during a child's first year, especially at nighttime. Their mission is to provide peace of mind for parents and improve sleep for the whole family.
Extra Layer of

Security During Sleeptime
MonBaby
offers a variety of wearable (snap-on!), multi-functional smart monitors that track breathing movement, sleeping position, and body temperature all of which can be monitored from your smartphone, including the all-new
MonBaby
– suitable for ages 0 to toddlers. With the device, you can  live track breathing movement, sleep position, and ambient temperature without  skin contact or diaper placement. Alerts will be sent to your smartphone if an erratic breathing pattern or potentially dangerous sleep position is detected, and if the temperature around the baby may be too hot or cold.
A Product that Grows with Your Child
The MonBaby utilizes LED light and motion sensor technology to provide a first of its kind method of sleep training based on your child's individual movements and sleep patterns. To help with sleep training, you can customize the color of the  LED night light on the device  to set sleep and wake times for your toddler.  Movement sensors will automatically let your toddler know if it is time to wake up or remind them that they need to go back to sleep.. This is especially useful if a child is afraid of falling asleep in the dark or needs a bit of soothing to go back to sleep.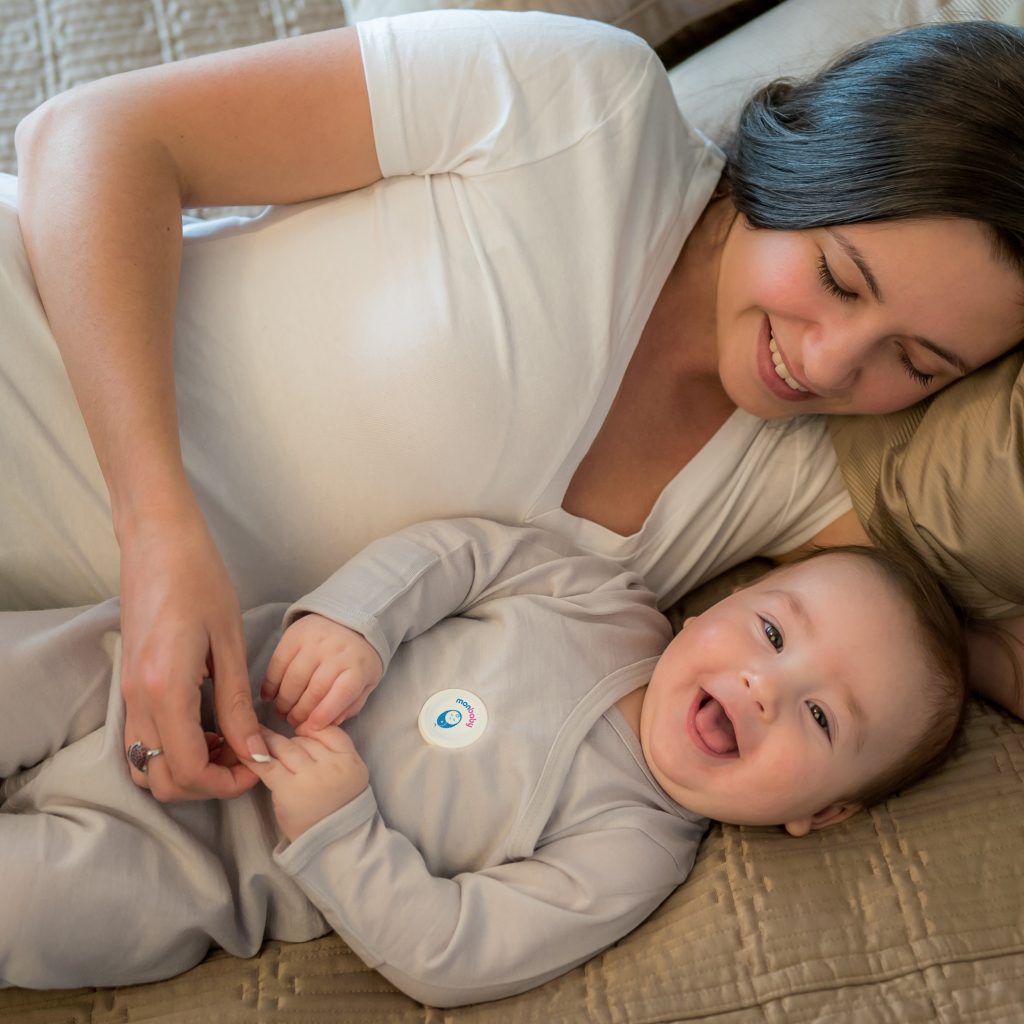 ---
We had a few moms from the Bay Area try it out and here is what they had to say:
East Bay Mom:
"Tragically last year one of our friend's babies was a victim of SIDS. Although SIDS cannot be completely preventable or explained, it can be greatly reduced. When we brought our new baby home from the hospital we wanted to be proactive with monitoring him while he slept. The
MonBaby
monitor gave us that reassurance. Setting up the
MonBaby
was fairly easy. The app was very detailed and we especially liked the FAQ option. There was no need to take the extra step to Google search any questions we had. Once the snap button was secure to the backing ring, we were confident that it wasn't going to pop off on its own. The sensor did not disrupt our baby's sleep in any way. We liked how this monitor measured our baby's temperature. Our baby often runs hot and we were constantly trying to guess if the room temperature was cool enough for him. This takes out the guessing game and we figured in the instance when he is sick, this will also help with monitoring any fevers. Having the notifications set up for rolling and being on their side giving us extra peace of mind. Overall, we felt the
MonBaby
  was a reliable device that we will continue to use throughout our baby's first year."
San Francisco Mom: "As parents to a toddler with allergies, my husband and I have spent countless nights monitoring our son's breathing. With MonBaby easy to use button and innovative alert system, we now have peace of mind knowing that we will be alerted should our little prince encounter any breathing difficulties. It can even indicate whether our toddler is sleeping on their back or stomach! MonBaby has improved our quality of sleep overall."
---
Enjoy 25% off MonBaby! Use the the discount code: SFMOMS. BONUS – you can share the code with friends and family!
---
Editor's Note: Always consult your pediatrician with any concerns you may have over your infant and toddler's sleep. There are many resources available to parents and it is important to know all of the facts. A great resource for safe sleep can also be found on the NIH's website.
---