August was a national wellness month.

I created an experiment to celebrate the importance of wellness and encourage my network and my rest-coaching-clients to practice something joyful and fun.
It was a wellness challenge that included something that brought joy and recharged me every day.

On the first day of August, I went on social media to announce that I was doing a 30-day challenge. I committed to soaking every day of the month in a bath filled with salt. I called it #SaltyAugust2022 😊 because you need a hashtag to do it right! You can check out my highlights on Instagram (@restisagoodthing).

I'm fond of taking baths.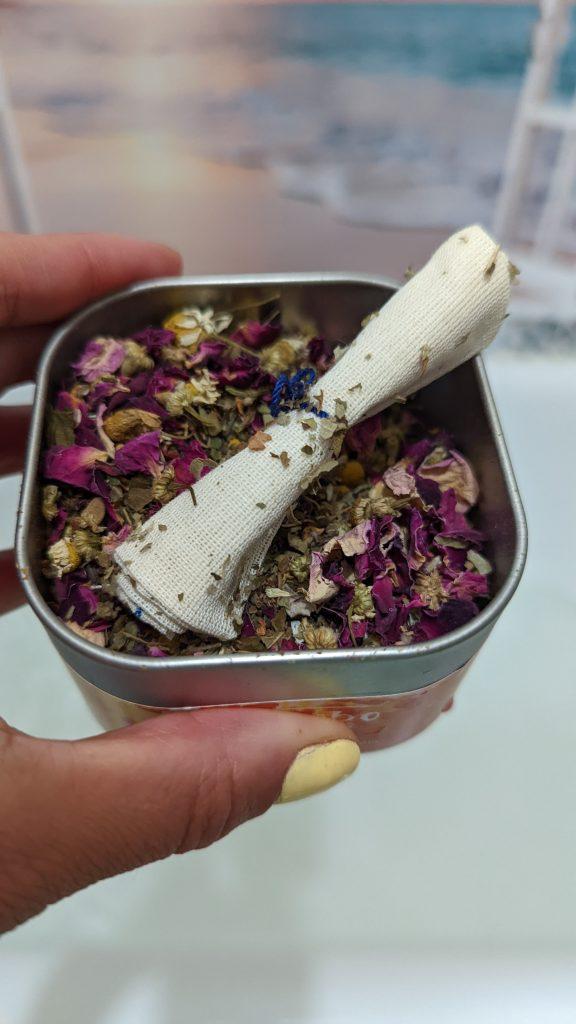 Baths are one of the ways I get time for myself during the week. I even have a unique pillow, and a book/screen stand when I want to get into full relaxation mode. My baby (3-year-old) does not always understand the concept of boundaries, which is why I want the door closed with her on the other side. It is a learning curve that is worth the time commitment.

I love pouring salts in my bath or dropping bombs to have something flow around me, like flowers or glitter. Earlier this year I ran out of all my salt stash, I asked my network to see what brands they enjoy. I wanted to support small businesses because it is something I love doing. Plus, this allowed me to learn about many products in this niche I didn't know much about.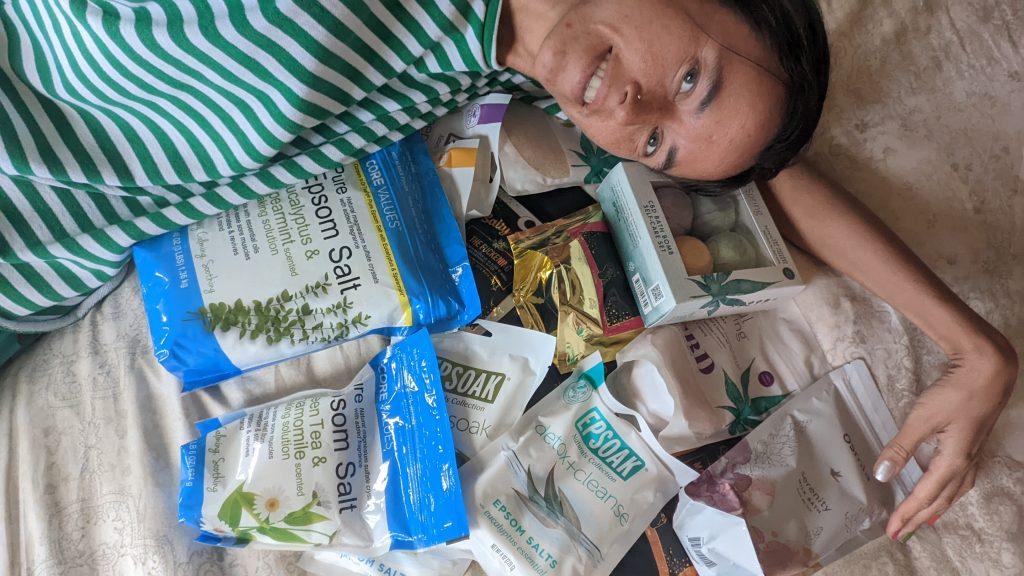 When I travel, I look for salts to bring home. Since 2021 it has been one of my favorite things to get as a souvenir, in addition to tea and antique teacups.

The 30-day challenge is free and supportive!

Wellness is not something you do once and forget about it. You and your body require care and love every day. I invited my subscribers to do it with me: setting an intention to do something that can bring you joy for maybe 1 minute or five or longer: in the end, it is your choice! The main rule was finding the time to do it every day for 30 days.

Because each person deserves REST!

As a Rest Coach, I see rest and self-care as a muscle we don't use enough in our busy, overwhelmed life. Like any other habit building and maintaining it requires continuous practice in order for it to be sustainable.

And that is why I invited a few of my friends and clients to join me in an intimate virtual support group where we cheered on each other, celebrated our wins, sent virtual hugs when days got hard, and real life kicked our intentions out the door.

I would love to know about the thing in your life that brings you joy or recharges you. Comment below or directly via an email.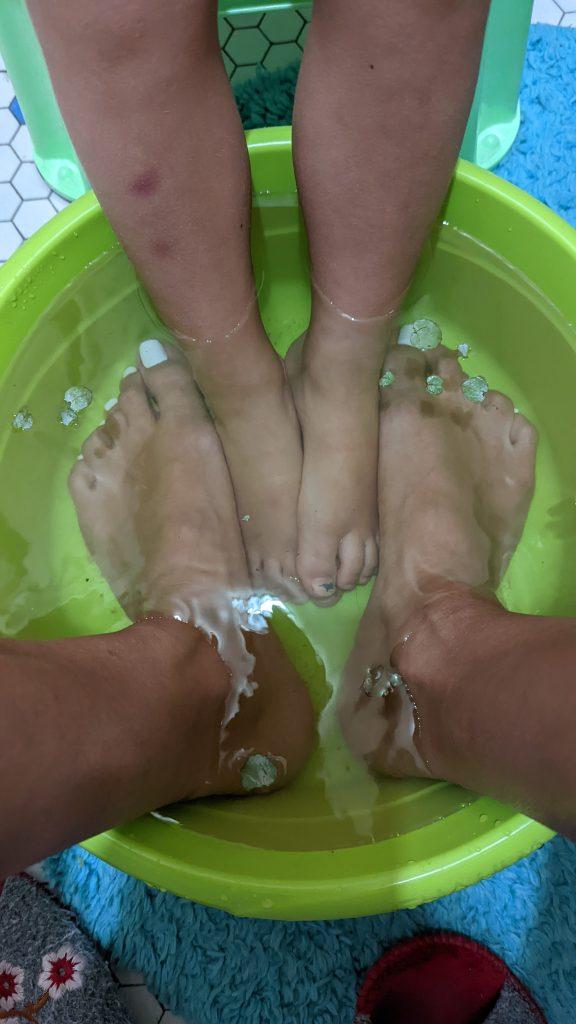 My results and lessons learned.

First, I managed to soak in the bath for the majority of the month. I didn't do it every day intentionally. And that is fine. Even better – it is awesome! Do you know why? Because it's my joy, my challenge and my decision on how to go about it. There were days when I skipped the challenge. And that was part of the joy – creating awareness that I needed something else at that moment.

Some days I traded the bath for churros, live music, and adult company. Other days, when the sun was blazing in San Francisco, I spent hours at the Ocean beach. I was soaking it all in. The sun, the sand, the ocean salt. Plus, my baby was completely enraptured on the beach playing. Who could say no to that experience?

Secondly – I decided that a full bath every day is too much even for a person who loves doing it. I alternated between soaking my feet, hands, and fingers and doing the full bath experience. At some point, my little one caught on and started actively participating in the challenge by helping me pick the salt for the day, which would usually be followed by us soaking together. Some nights we did two-for-one bath days to save water, and bond creatively while doing the thing she dislikes the most – washing her curly hair.
The Final Lesson
The final lesson I want to share is that doing something for yourself can and should be part of your daily routine because you deserve to rest! And life is about enjoying the moments. However rare they can be. It is your choice!
I invite you to find just one minute for yourself every day, especially if you haven't felt like you have the time to rest. Or that you have not done enough to take a break. 
You have! 
You are incredible. Raising humans is something we are not taught or supported by as moms. We are given skills on diaper change and feeding. Not on the value of caring for ourselves so we can be there for our kids when they need and want us.
Next steps
I will love to hear if this resonates. Because I would love to support you and cheer you on as you experiment with more guilt-free rest in your life!
Please leave a comment or send me an email at AR@rest.coach. I also have a newsletter you can join to get tips on resting, self-care, and life rants. You can sign up on my website (click this link).
And if you want to step towards transforming your relationship with rest before the end of this year – let's talk! Book a free discovery call (by clicking this link) to learn more about how I can support you best on this journey.