I survived the first year! This year of motherhood was such an exciting, emotional rollercoaster. I spent the morning of my son's birthday looking at pictures from when he was born, trying to wrap my head around how fast this year flew by. The first birthday felt like a big milestone for me, a big "we made it!" moment. Did you have a similar feeling when your baby turned one?
Shortly after my son's birthday, I was talking to my husband about the things that helped us "survive" the first year. We didn't buy a ton of baby gear (tiny apartment= limited space), but it was something I researched a lot when I was pregnant. There are a million lists of "essential" baby gear, but I found there were only a handful of things I truly loved. I was curious about my husband's perspective, and it turned out we had almost the exact same list of favorites! I thought it would be fun to share a super short list of four first year favorites for the soon-to-be mamas out there, in case any of you are feeling as overwhelmed as I was about picking out baby gear. Fellow mamas who have survived the first year, I'd love to hear about your four faves as well!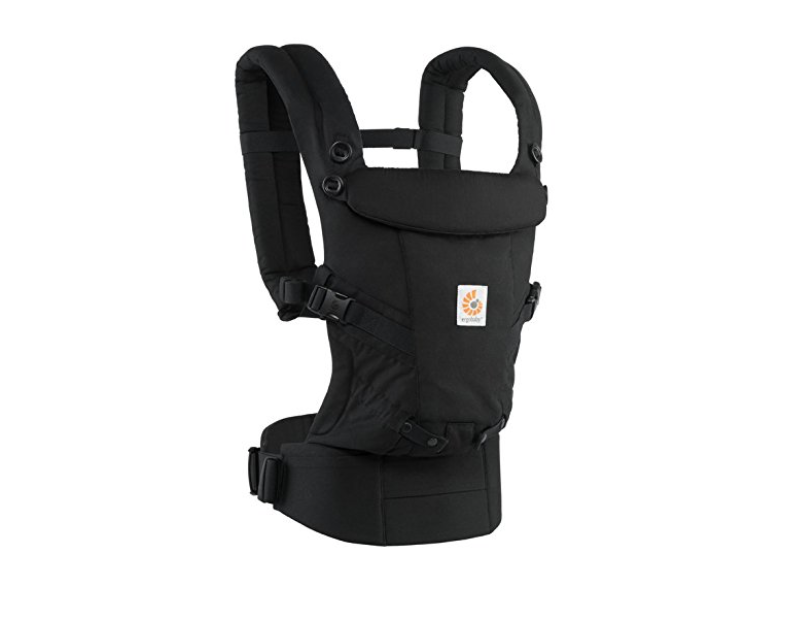 Aside from diapers, this has probably been the most essential item in our household over the past year. My son screamed and hysterically cried in other carriers or wraps. I thought I might never leave the house or use two hands again…and then I found this carrier. I'm being a little bit dramatic, but seriously, this carrier was a game changer. It doesn't require an infant insert, it's easy to adjust as the baby grows, and can be worn with the straps crisscrossed in the back, which is most comfortable for me and makes it easy to put on/take off by myself. I could write a whole post just about this carrier, but I will have self control. Love, love, love this carrier.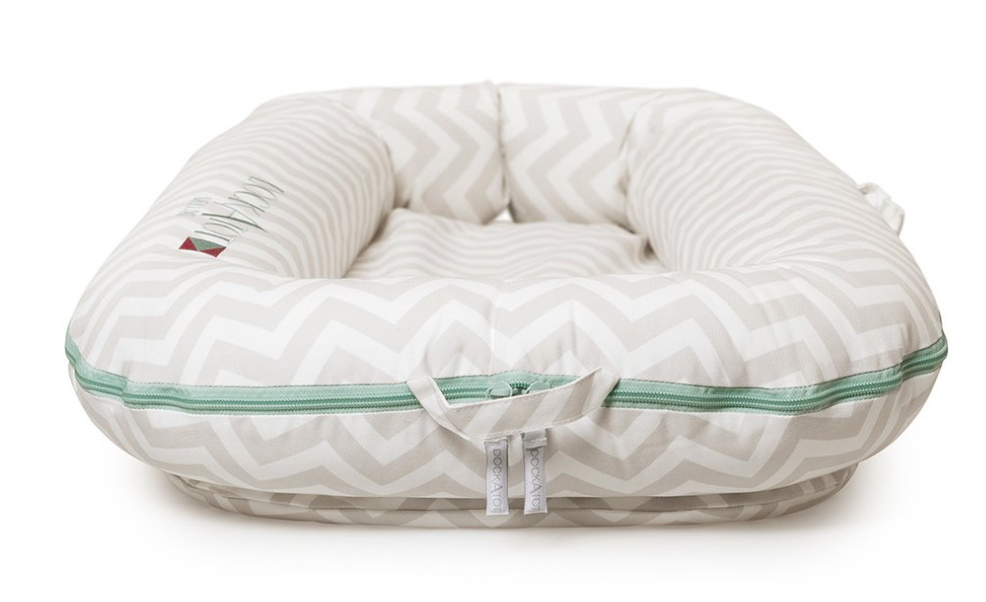 We used the beloved Rock 'n Play Sleeper (I could rave about this too!) until my son started rolling over, and then transitioned him to the crib. It was such a tough transition! Every time I'd place him in the crib he'd startle and wake himself up. Did any of you have a similar experience? I knew I had to find a solution and fast! The DockATot was a total life (sleep) saver. The DockATot helped recreate that safe, cozy sleep environment that the Rock 'n Play previously provided, and allowed my son to roll over or tummy sleep. A sleeping baby is a happy mama, am I right?!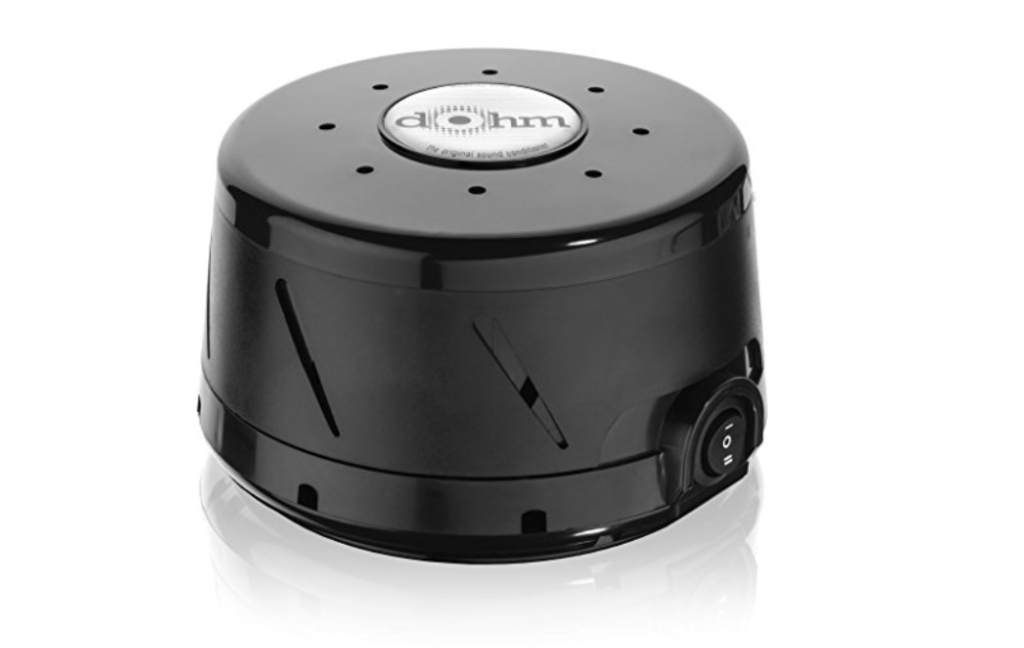 I don't know about you, but I live on the loudest street! City noise is no joke. We also have a tiny one bedroom apartment, so naptimes and bedtime would be a lot trickier at our house without this noise machine. I thought it might drive me crazy, but my husband and I both love sleeping with it. It's small enough that we even take it with us when we travel.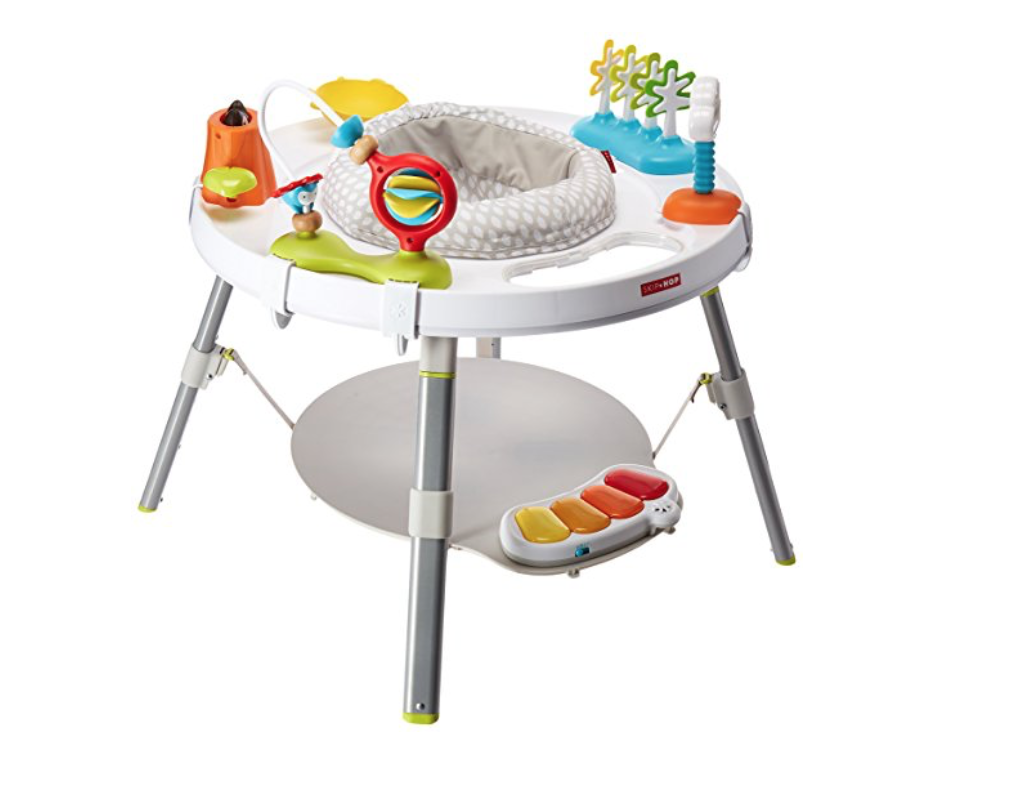 This activity center was something I didn't register for and didn't think I'd ever want. Tiny apartment, remember? Obviously I had no idea how exhausting it would be to constantly hold a 4 month old who can't sit up on his own yet. I think this is one of the least hideous (admit it, these activity centers are usually ugly and huge), least obnoxious activity centers on the market. It fits well in my small space, and can become a small toddler table when the baby is too old to sit inside. My son loves it, even now, as a one year old, and before he was mobile, it allowed him to have some upright playtime while I also got to go to the bathroom by myself. Enough said.
Okay, so I know I said 4 things, but I have to include one more thing…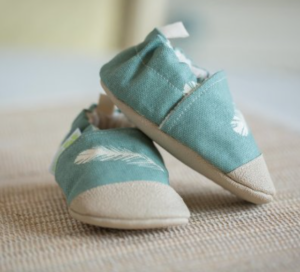 It seems random to add shoes to this list, but I get asked about these all the time when my son is wearing them. My son wore these shoes almost every day (starting around 6 months); from crawling to walking, in the dirt, at the park, and at home. They are soft soled, yet durable and machine washable. They are adorable, eco-friendly and handmade by a mom. What more can you ask for?
I tried to keep this list short and sweet, so hopefully it is helpful to the pregnant mamas out there. Leave a comment below with your 4 First Year Favorites!