We participate in Amazon's Affiliate Program.
We asked our contributors to share one of their child's all-time favorite toys to help you build a holiday gift list that will be a hit. After all, toys are expensive, and if we're buying them, we want to find something that kids will enjoy playing with for a long time. Our contributors' children range in age from infants to school-aged children, so stay tuned, as we add more suggestions to our Favorite Toys Round Up. In the meantime, you can also check out our Holiday Gift Guide and our list of 50 Timeless Toys for Toddlers and Preschoolers.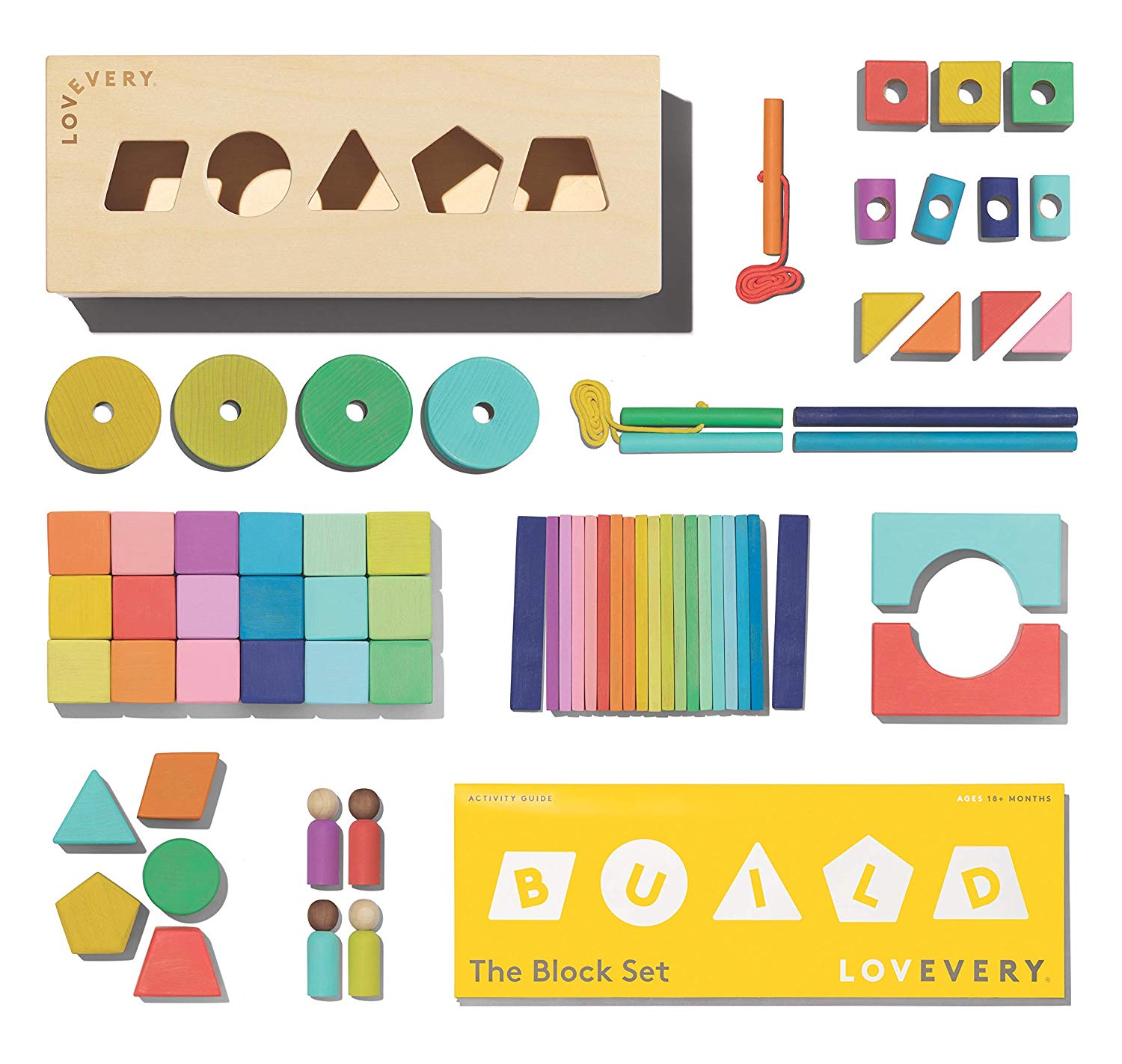 My twins love this new block set from Lovevery, and I should also mention that they've loved all the play sets this company makes. The open ended play is great and it allows this toy to grow with your child. There are so many fun ways to engage with this set for years to come. Best of all it all packs back up into it's own box!