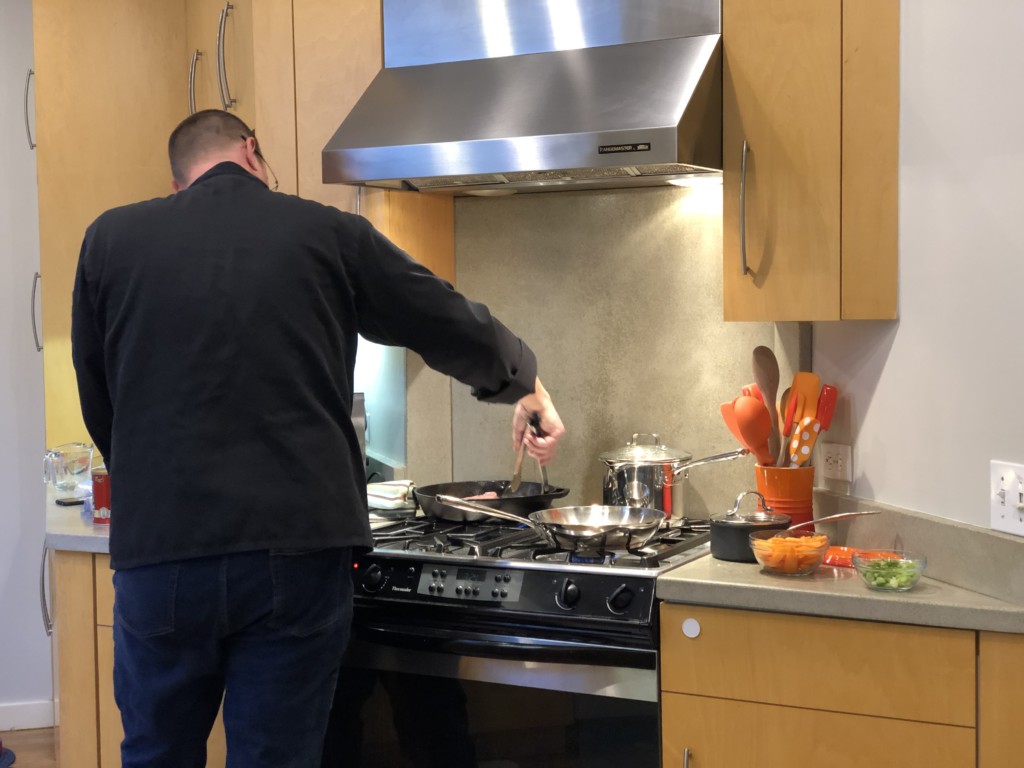 Cooking healthy and delicious meals takes time. Even a meal that only needs 30 minutes to cook requires us to plan what to make in the first place, to buy the ingredients, prep them, cook them, and clean up. And we have to repeat that process multiple times a day, every day of the week. Ugh. Even those of us who love to cook need help during busy workweeks, and that's where Pocket Chefs comes in.
---
Use the code SFMOMS when scheduling your Pocket Chef so they know who sent you. Hurry now and redeem a limited-time BOGO offer!

---
With Pocket Chefs, a professional chef will prep meals in your own home for you to use throughout the week. It's the luxury of having a personal chef without the price tag! They also have a great COVID prevention protocol in place with contactless service available:
---
Use the code SFMOMS when scheduling your Pocket Chef so they know who sent you. Hurry now and redeem a limited-time BOGO offer!

---
We had two of our writers try out Pocket Chefs, and here's what they had to say:
Pocket Chefs is such a great dinner hack for the busy family. After a quick call with my chef, he texted me a few meal ideas based on my input. Then he sent over a shopping list and I ordered all the groceries we needed online. My chef was prompt to arrive and really friendly. He got right to work prepping all the food and brought a lot of his own tools. He was happy to entertain my kiddos when they woke up from a nap and wanted to watch while he cooked. He even gave me a few tips to use in the kitchen! Once all three meals were cooked, he cleaned up the kitchen and put all the food away. Amazing! We've been able to enjoy simple, clean meals all week in just minutes!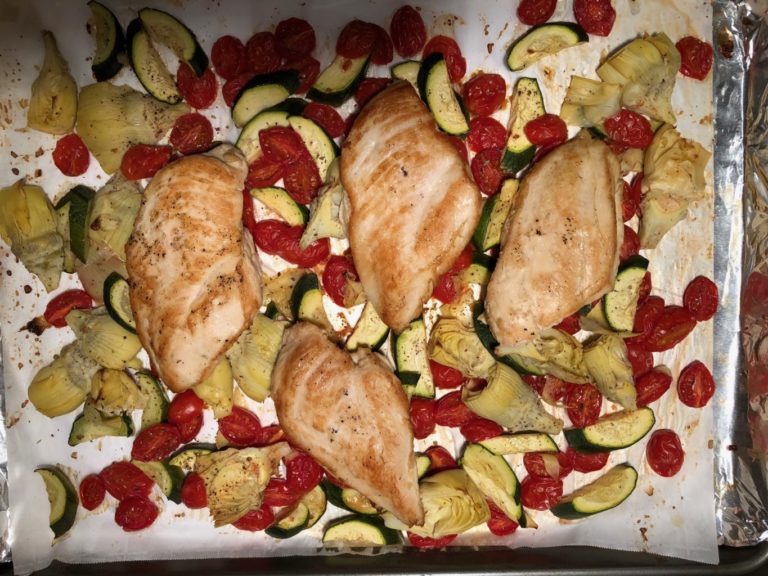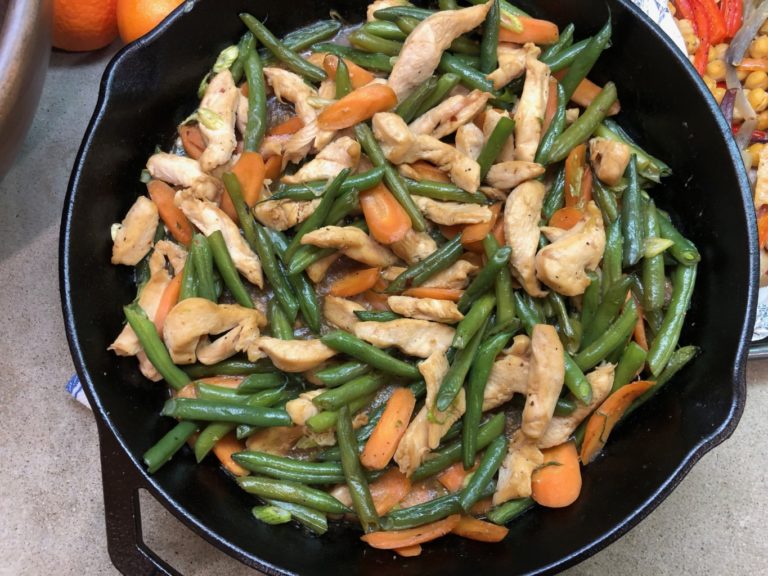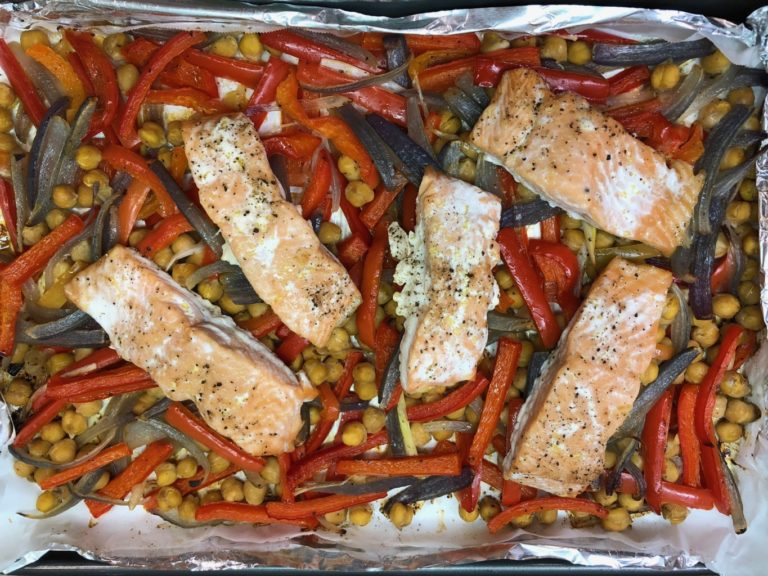 Pocket Chefs brings the culinary expertise of a professional chef to your home to cook and prep meals for you. Their basic program includes preparation of 2 meals and a free consultation. (They also clean up afterward, which was a bonus sell for me!) After you sign up, a chef reaches out to you. We had Chef Stephen reach out to us, and during our consultation, he got to know my family's likes and dislikes, diet choice, food allergies, etc., and then provided us with some menu ideas. We chose the meals from there (and it was hard to choose only two) and did the shopping. I chose something that I wouldn't normally make — seared salmon with daikon relish and coconut rice and then something for the less adventurous eaters in our home — Greek chicken.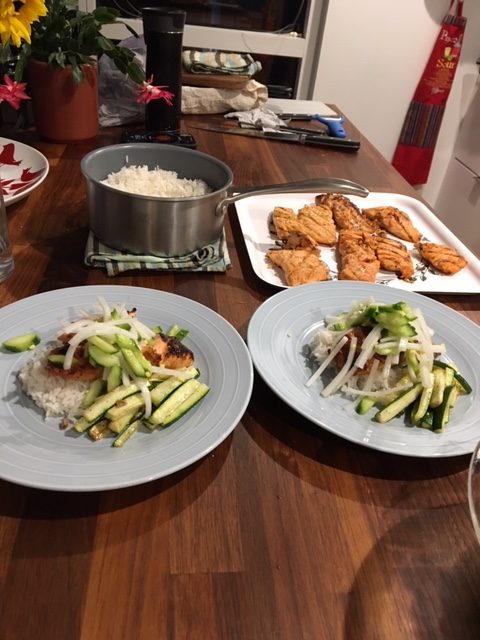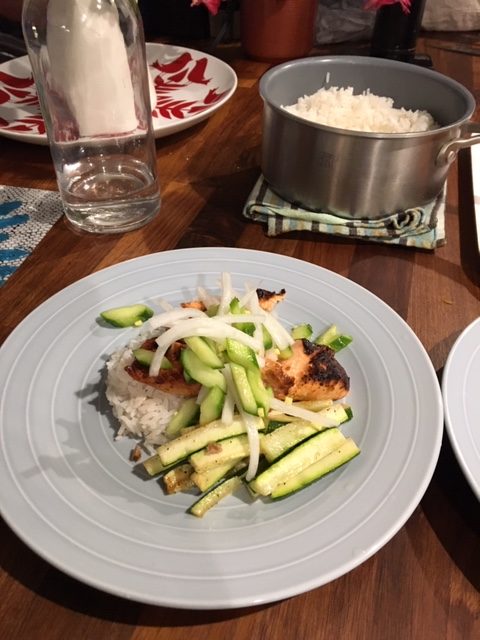 Chef Stephen spent two hours in our home with us. He brought his own knives and super-cool cast iron skillets, and I'm not sure what else he had in his bag of tricks. He used some pots and baking dishes of ours as well as a fine grater, whisk, mixing bowls, and parchment paper. If you have limited kitchen supplies, check in with your chef about this when planning the menu.
We're not accustomed to having this type of experience, so it was a little awkward (on our part) to have a chef in our home, especially because we have a one bedroom apartment and an open floor plan. But Chef Stephen was very personable and unobtrusive. I liken it to the experience of being at the hairdresser or getting a massage; you talk if you want to talk or don't… it's up to you.
So what did I do with my cook-time vacation?  (And this time was a gift to me because I'm the one who preps, cooks, or gets take-out 99% of the time.) I spent it with my husband and son. We all played together.  Then, because I had "free space" when getting home from work throughout the week, instead of prepping a meal I found myself catching up on some household chores and also spending focused time with my family.  Our experience with PocketChefs gave us two dinners for a family of three and then some, including 3 lunches.  
I found that not having to plan for three to four meals during the week (something I obsess about daily at my lunch break, "Did I take out the chicken?" or "****! I forgot to take out the chicken!") freed up a lot of headspace. I've had one less box to consistently tick off daily (cook; get dinner ready; clean up).  It's amazing how much mental space that frees up.
As a result, I felt more relaxed and actually found time and energy to do me things in the evenings once my son was in bed. Additionally, my husband and I had healthy, hearty lunches. I think when things are set/prepped in such a way it makes the transition into the work-week much smoother.  Less stress and a smooth week…what more could you ask for? 
---
Use the code SFMOMS when scheduling your Pocket Chef to redeem a BOGO offer so they know who sent you!

---